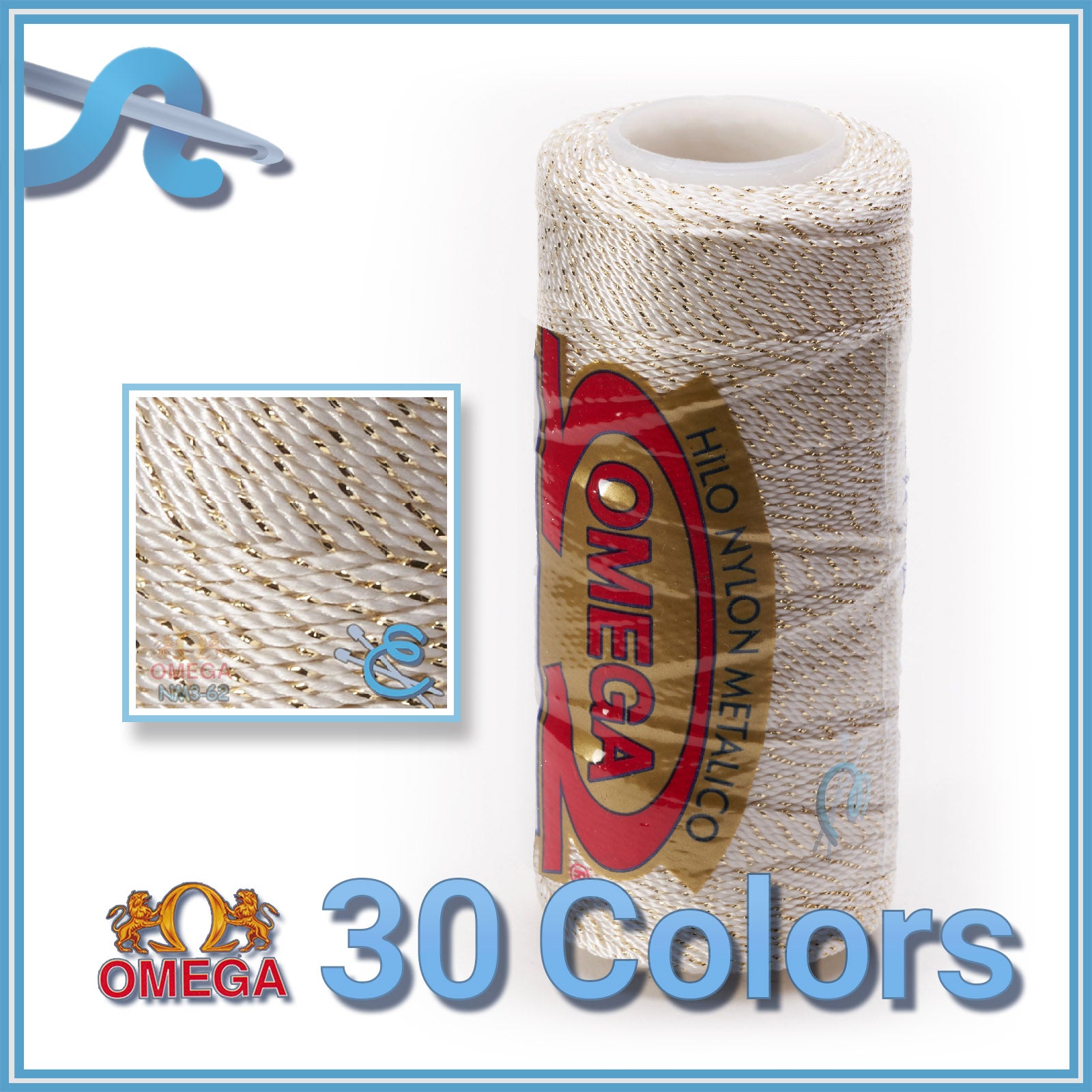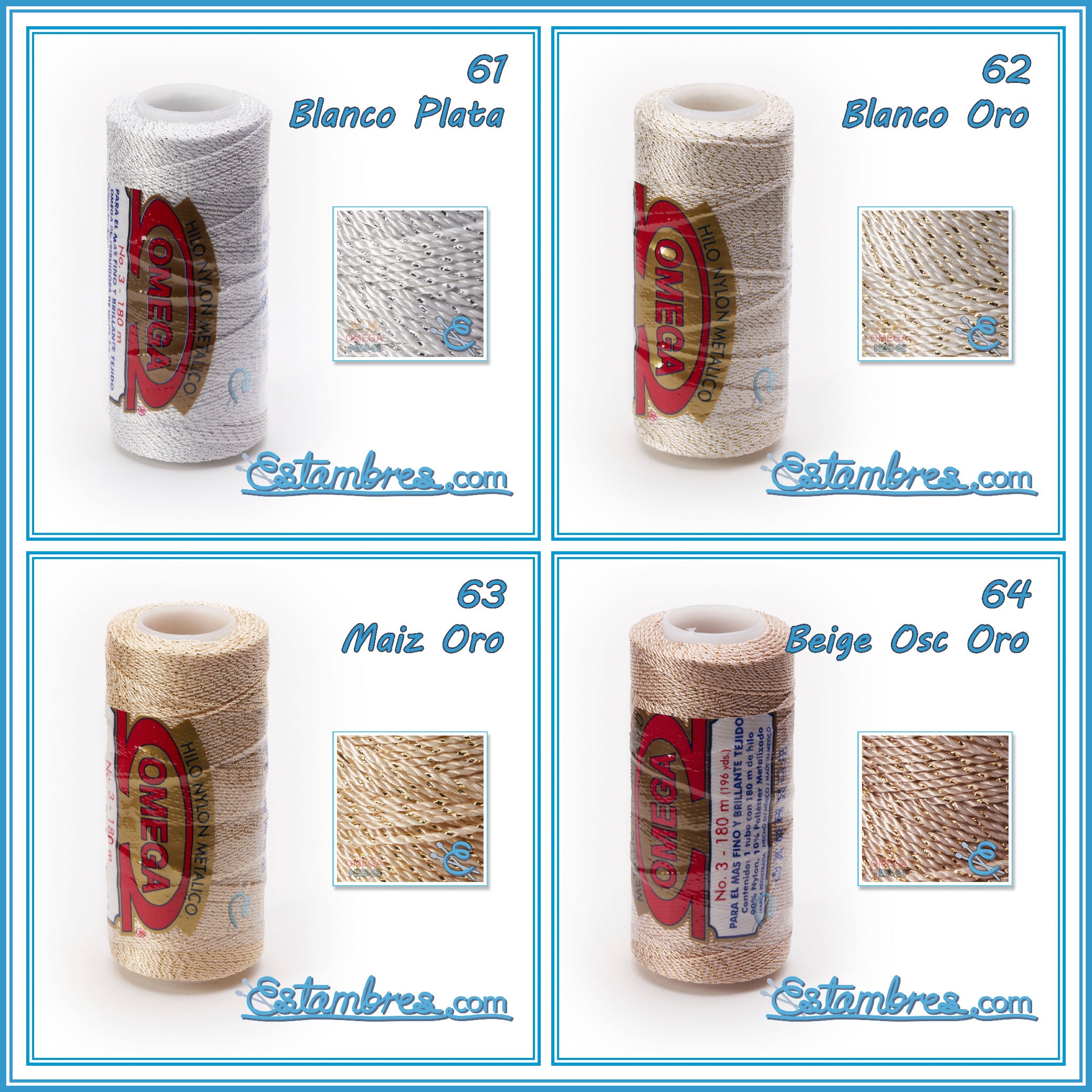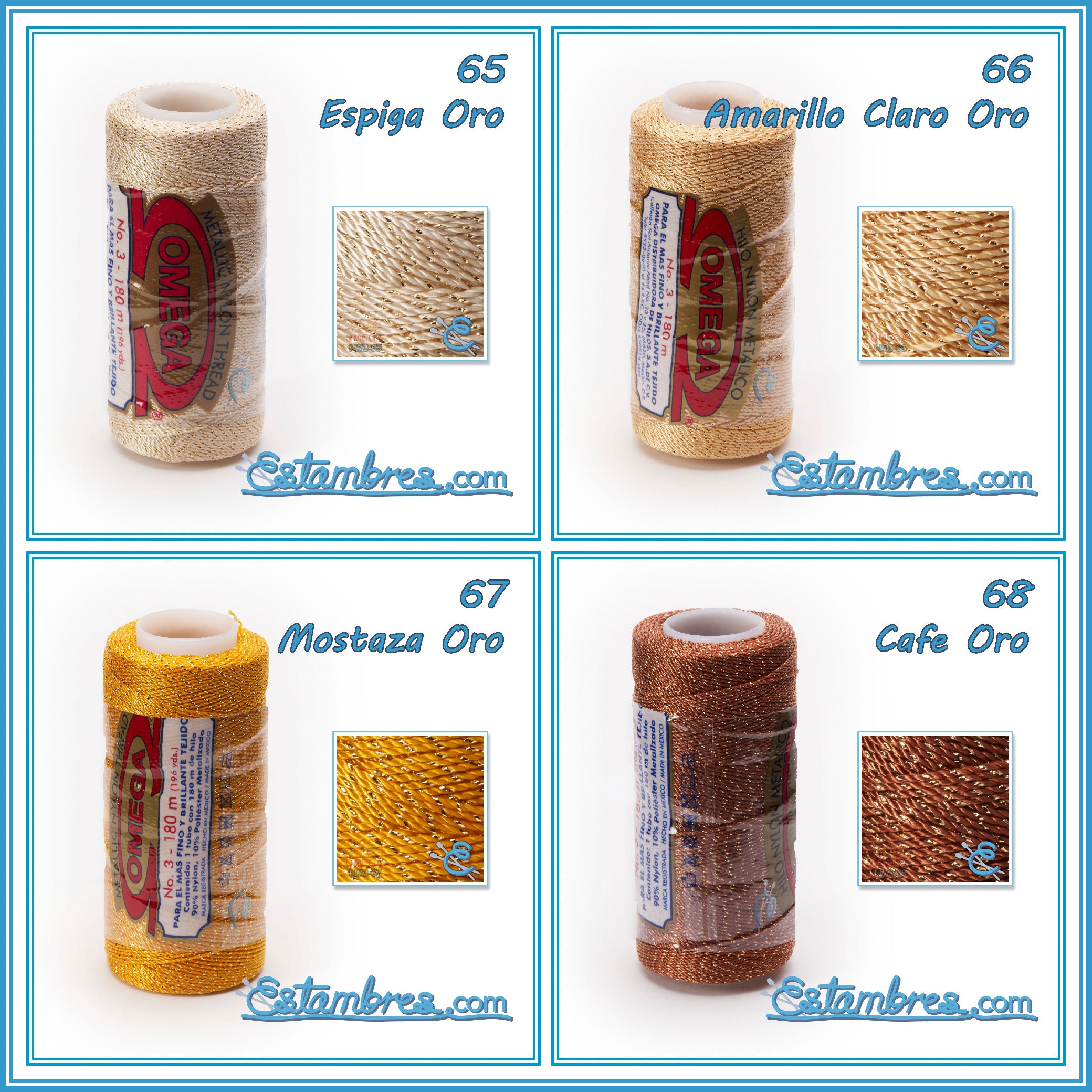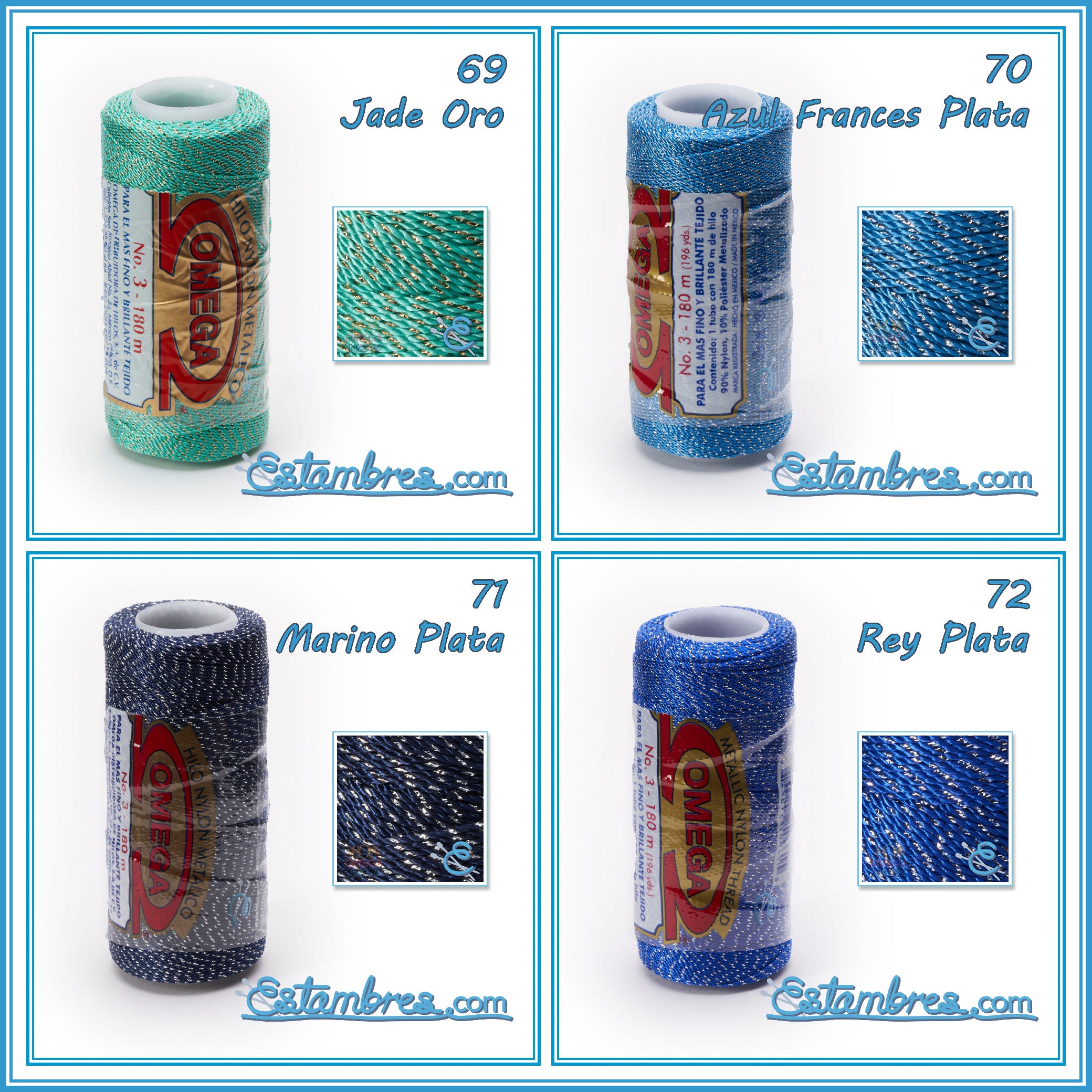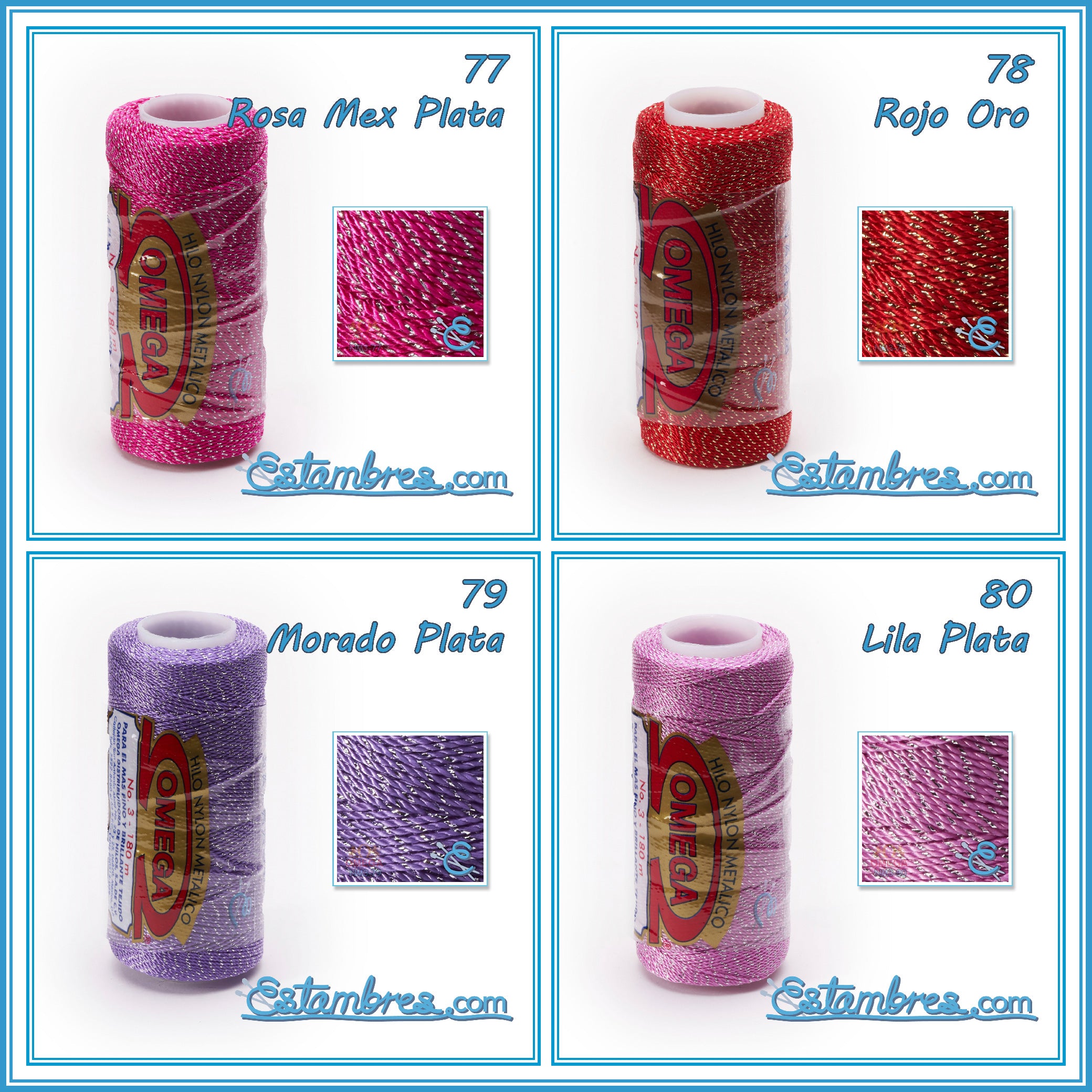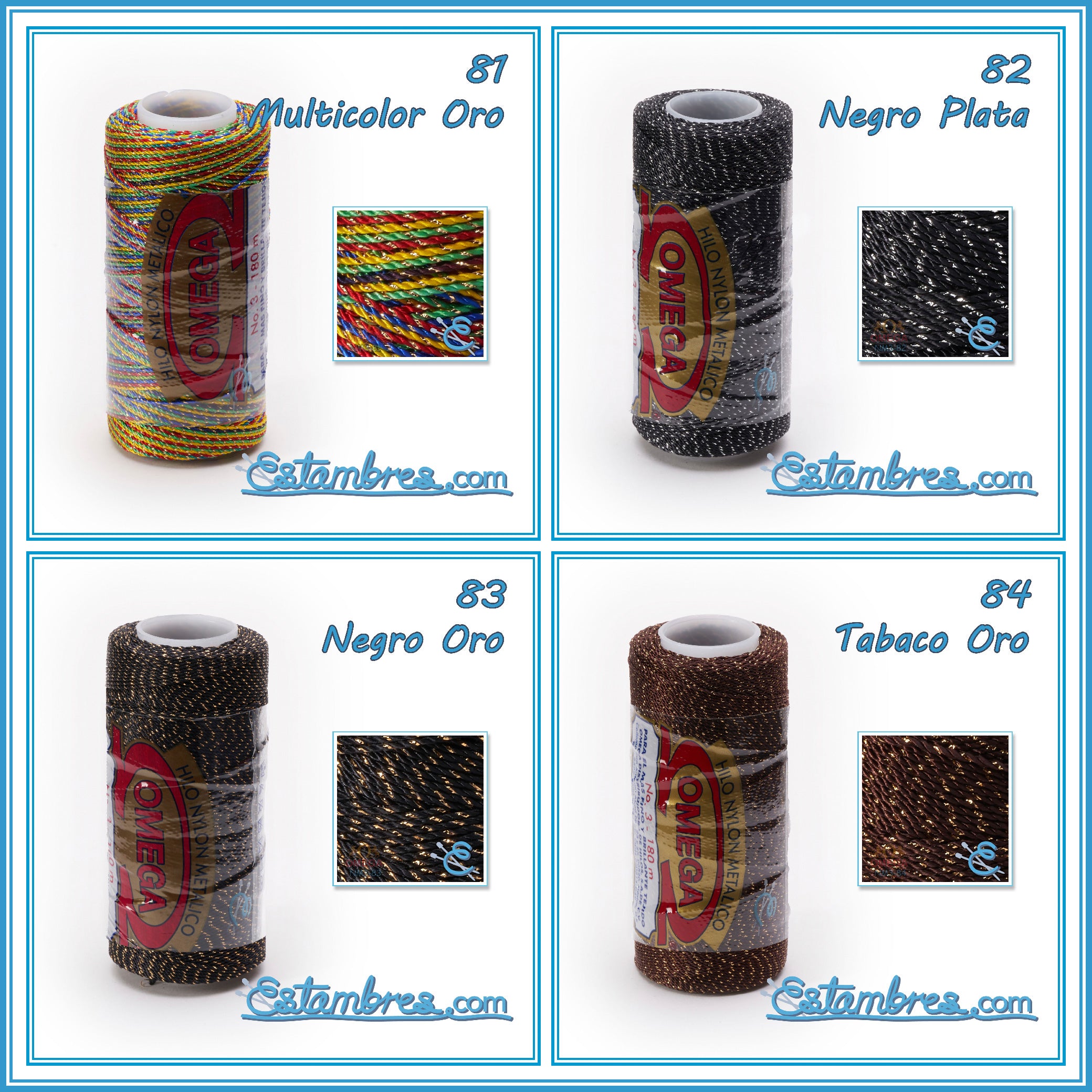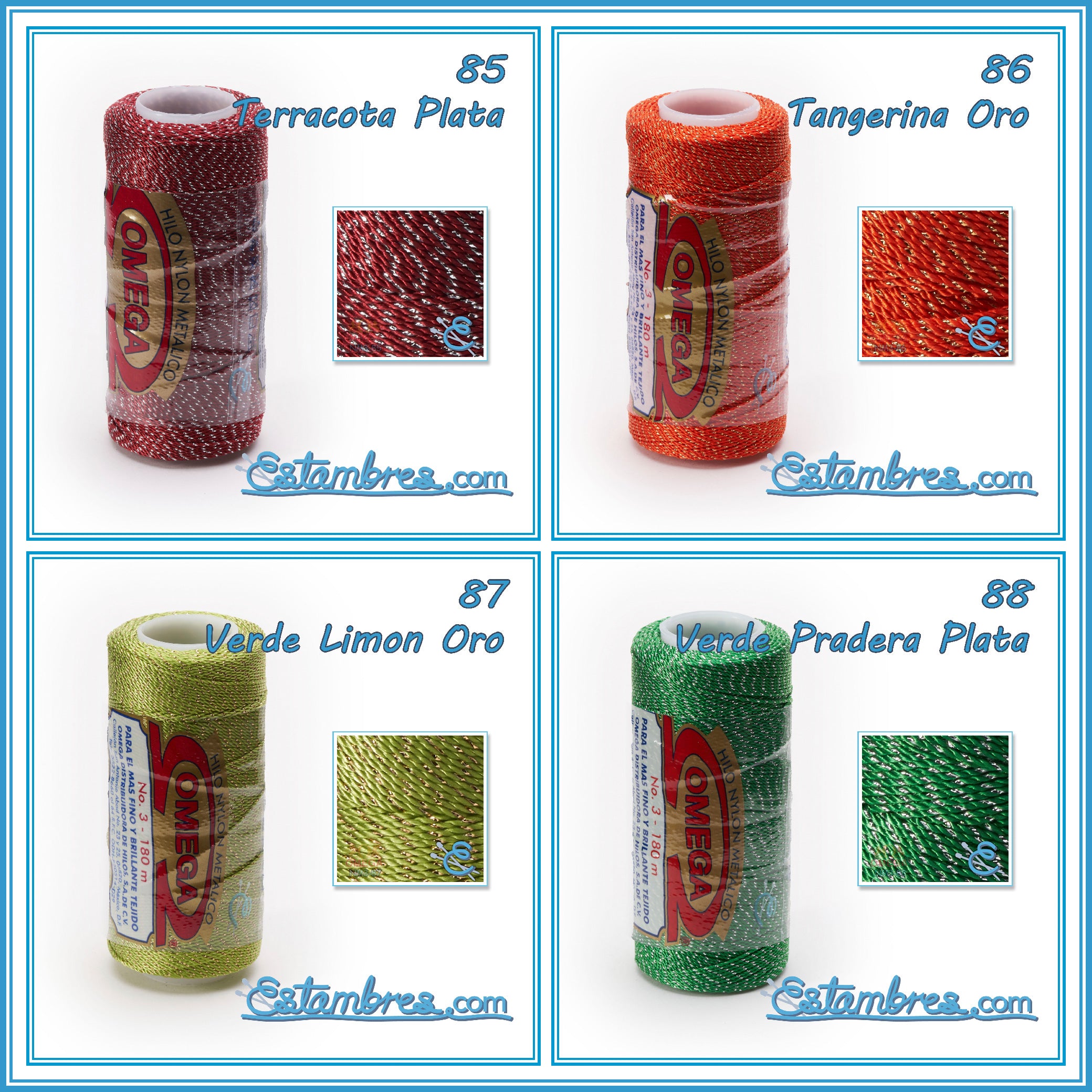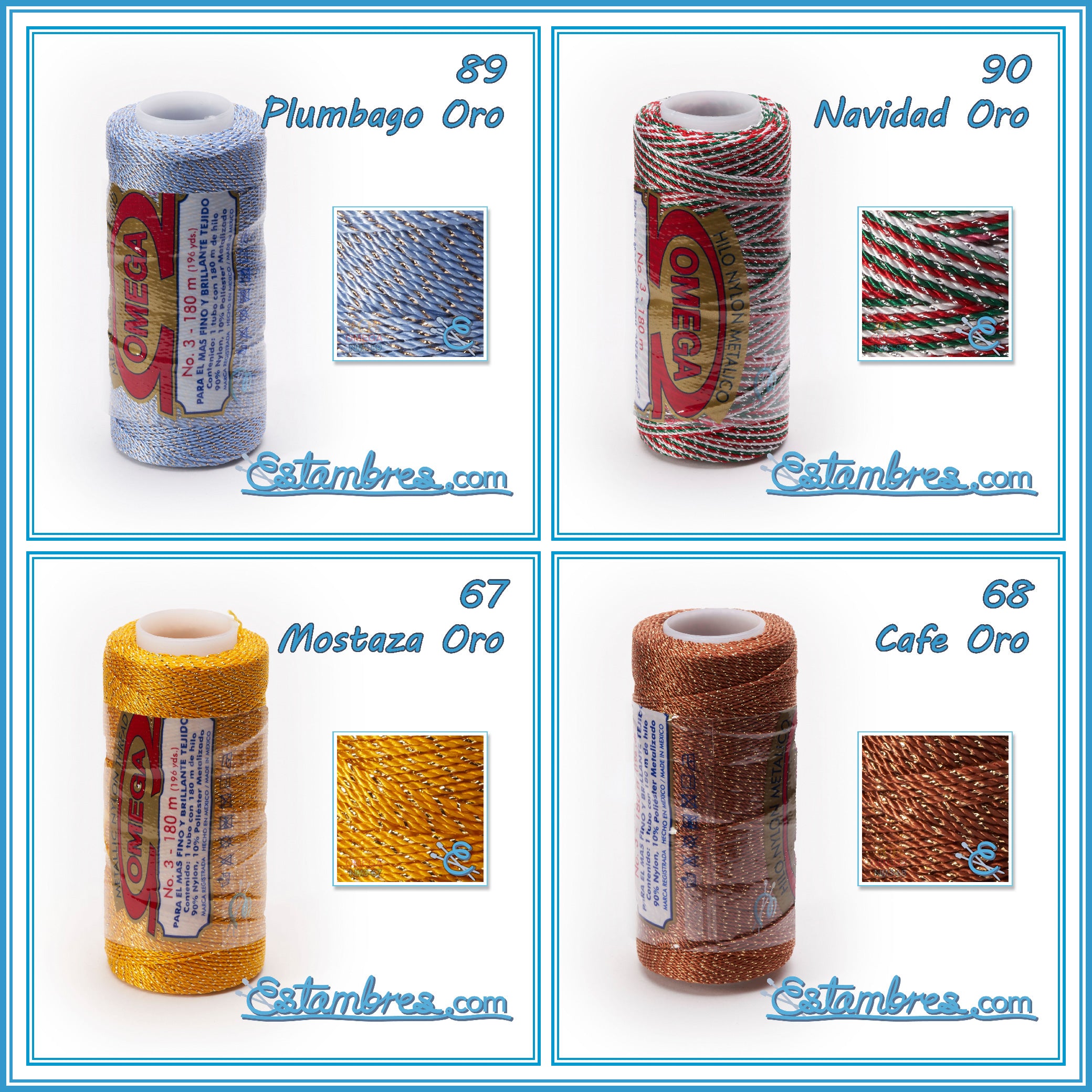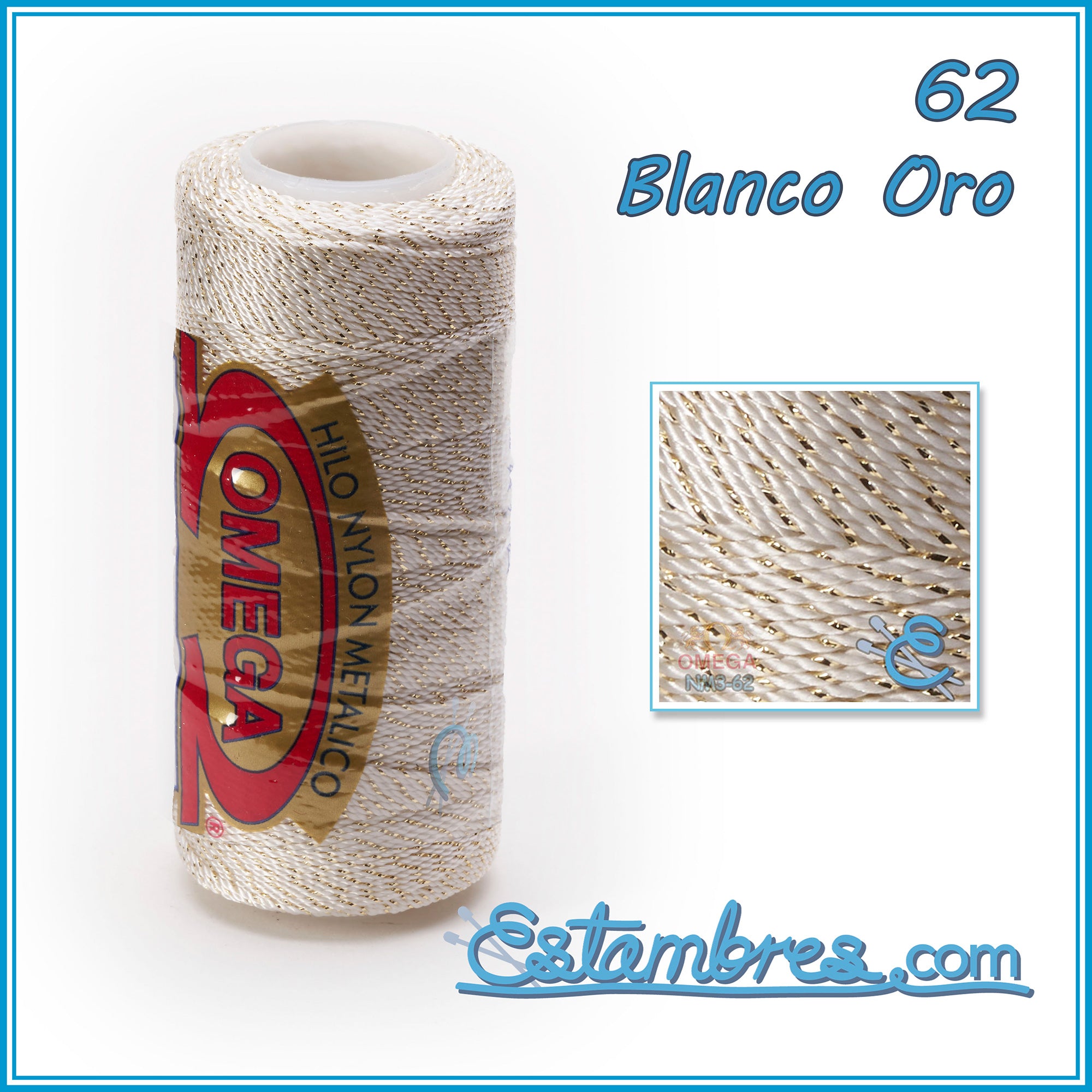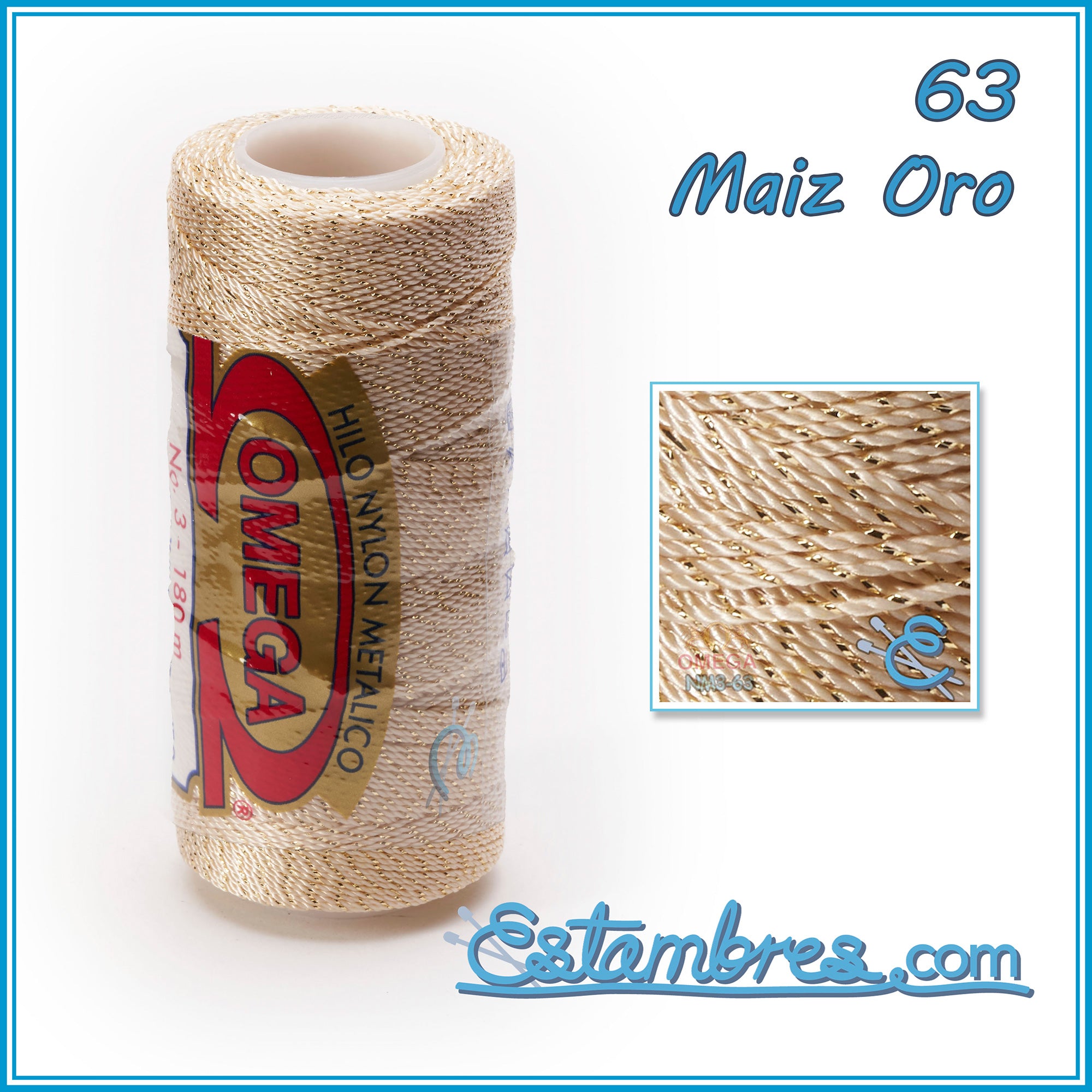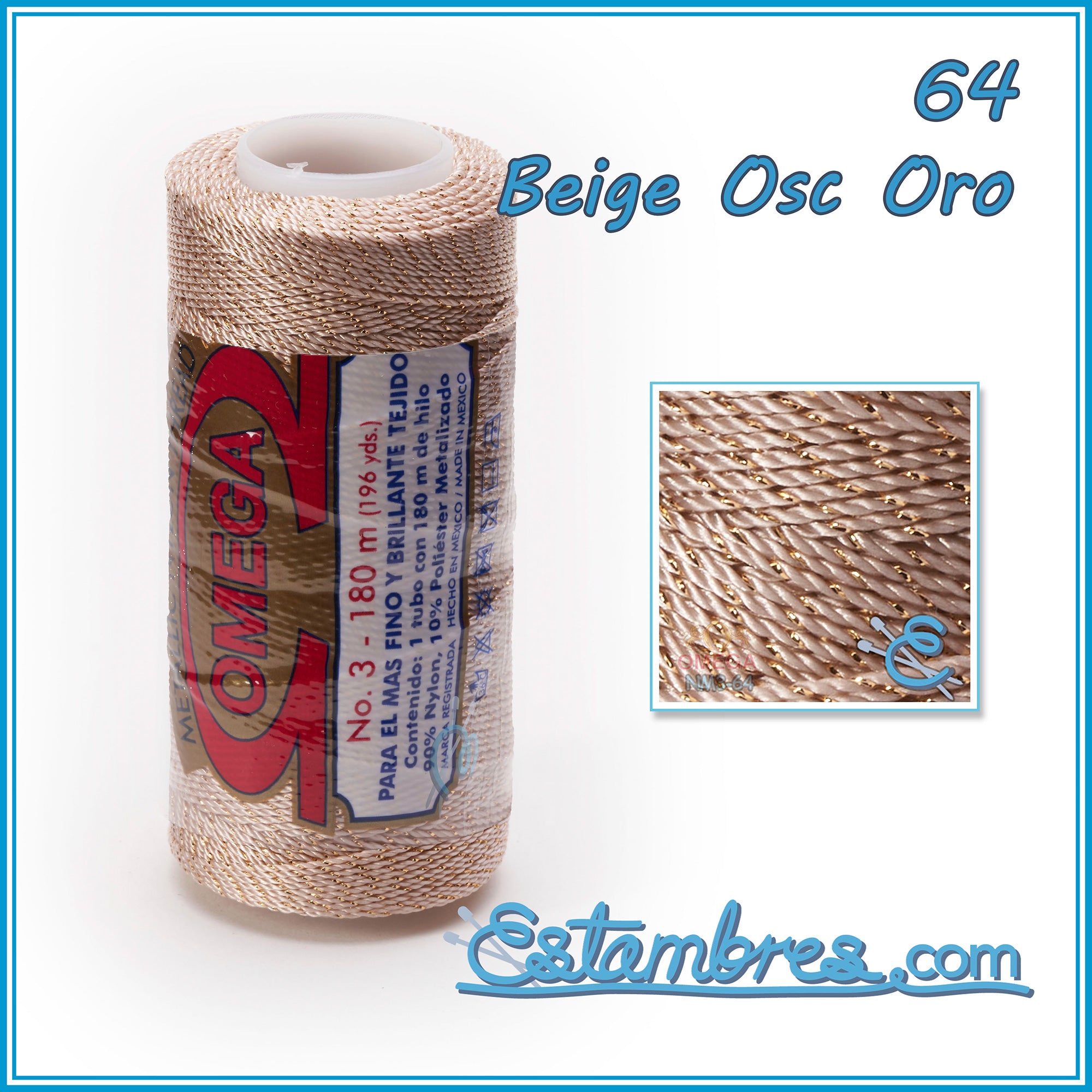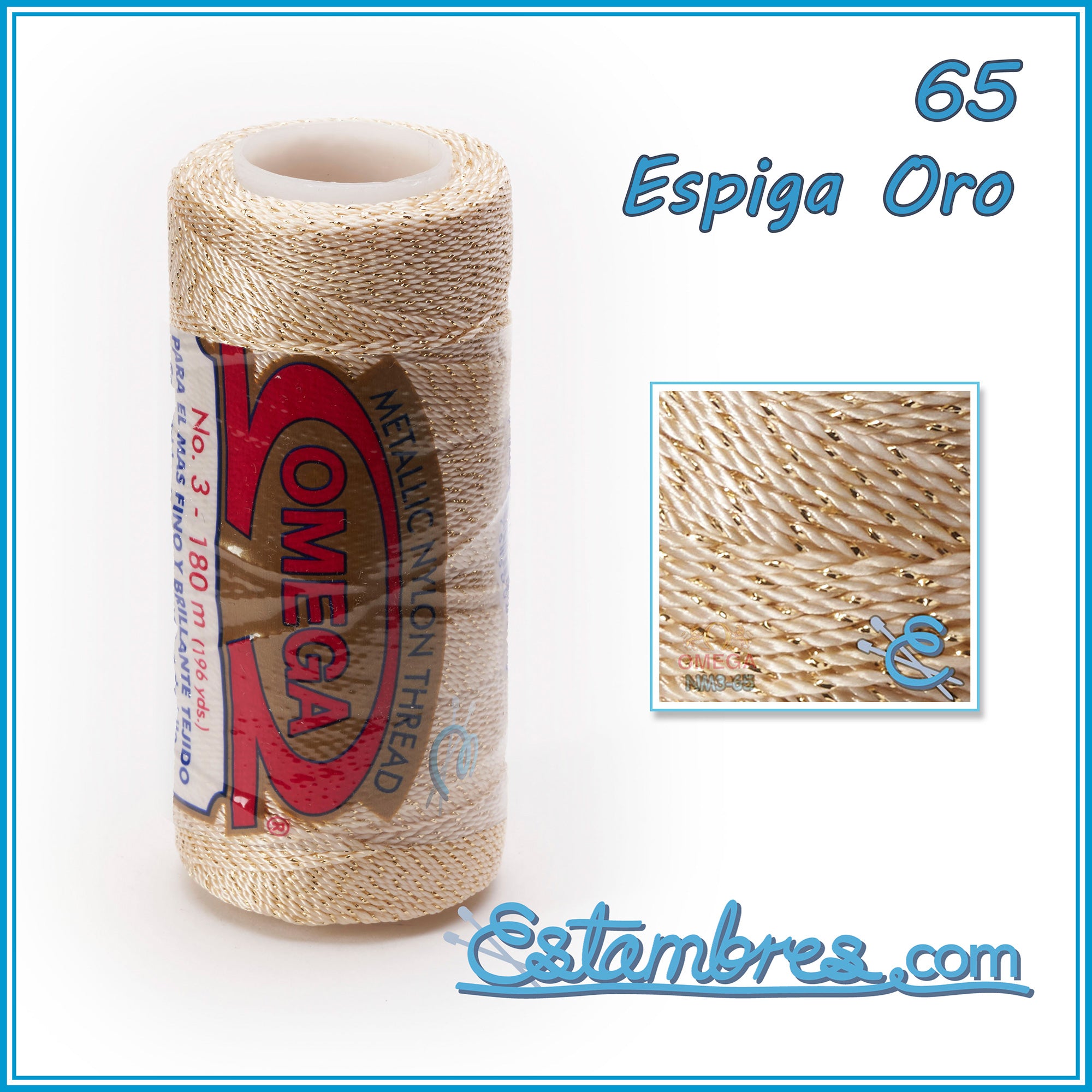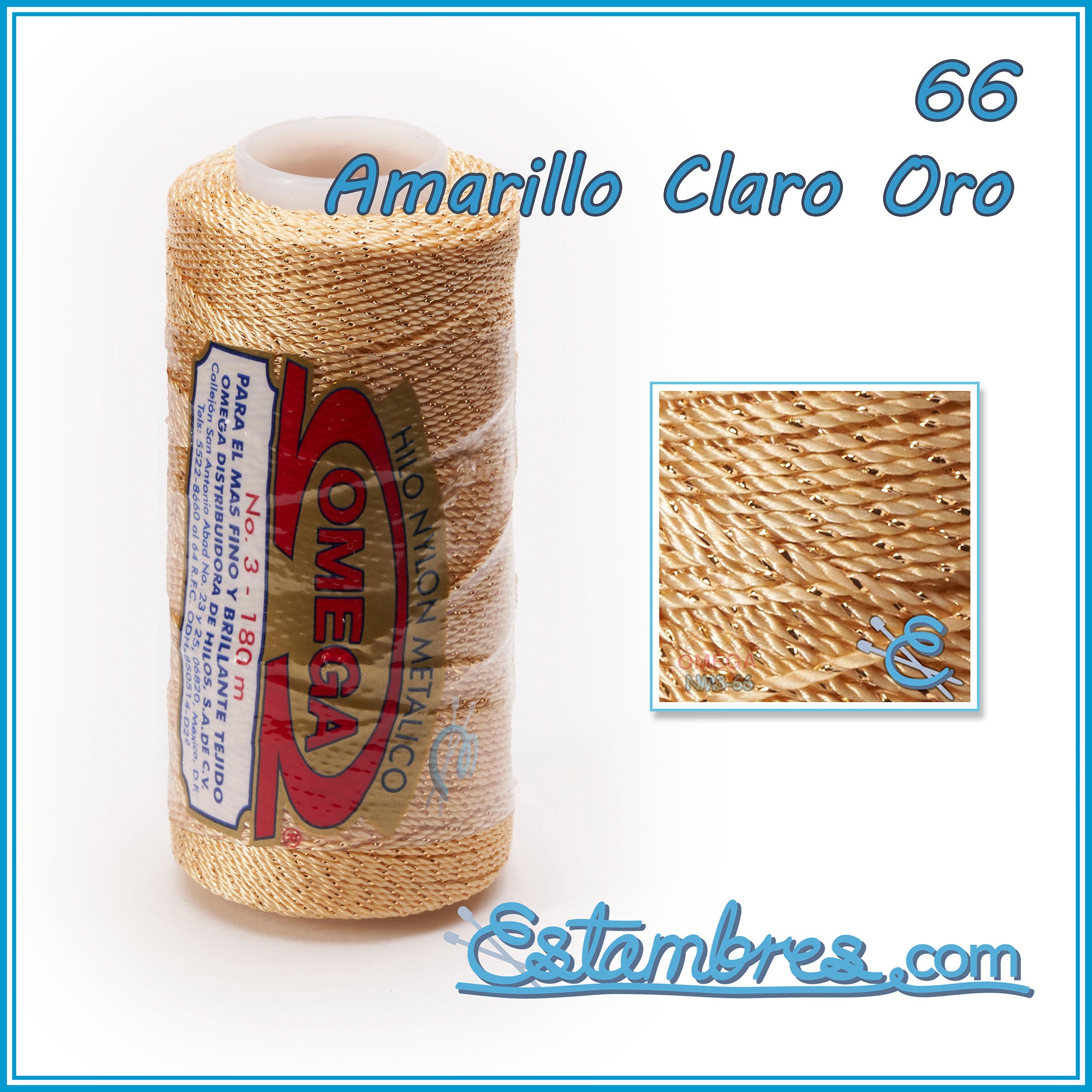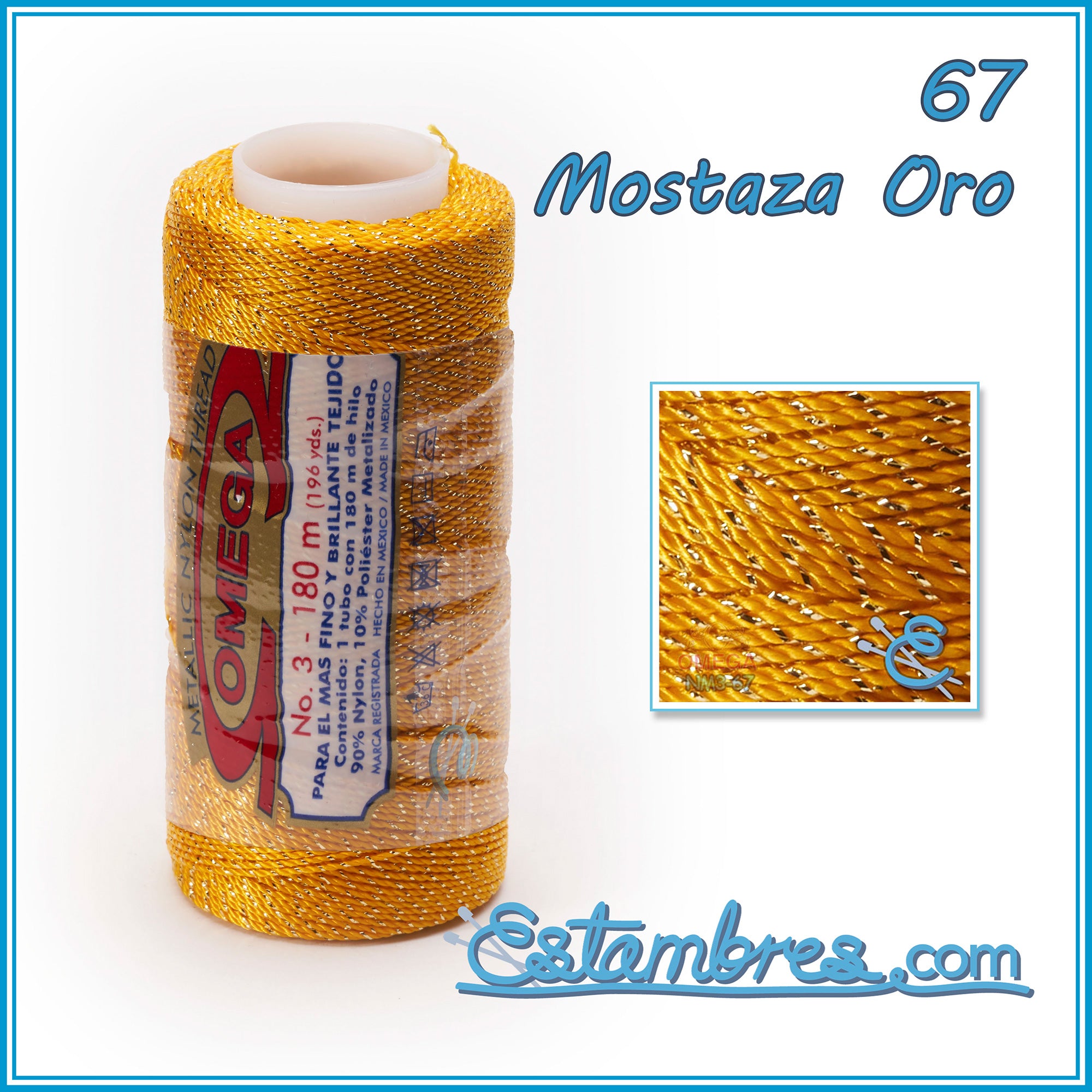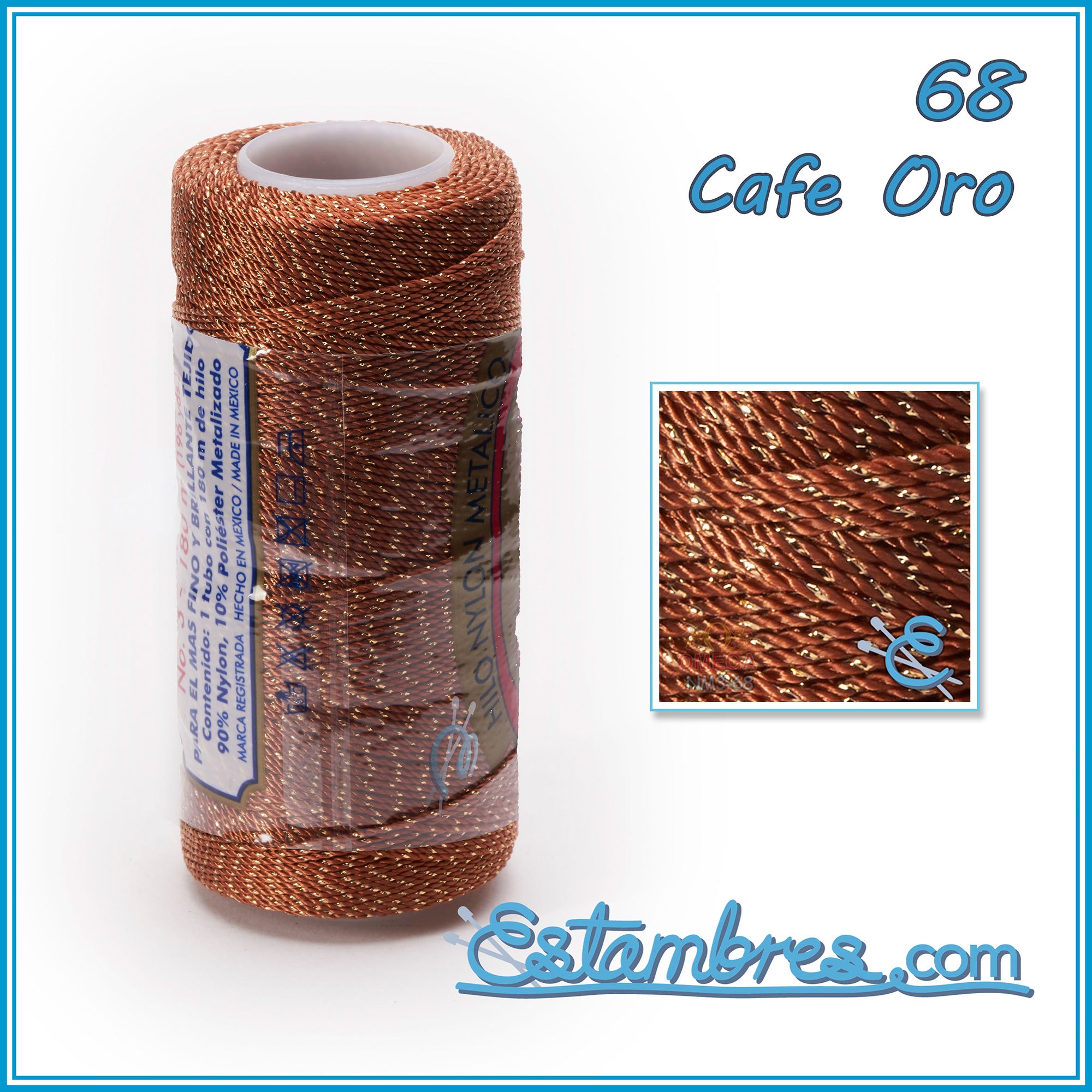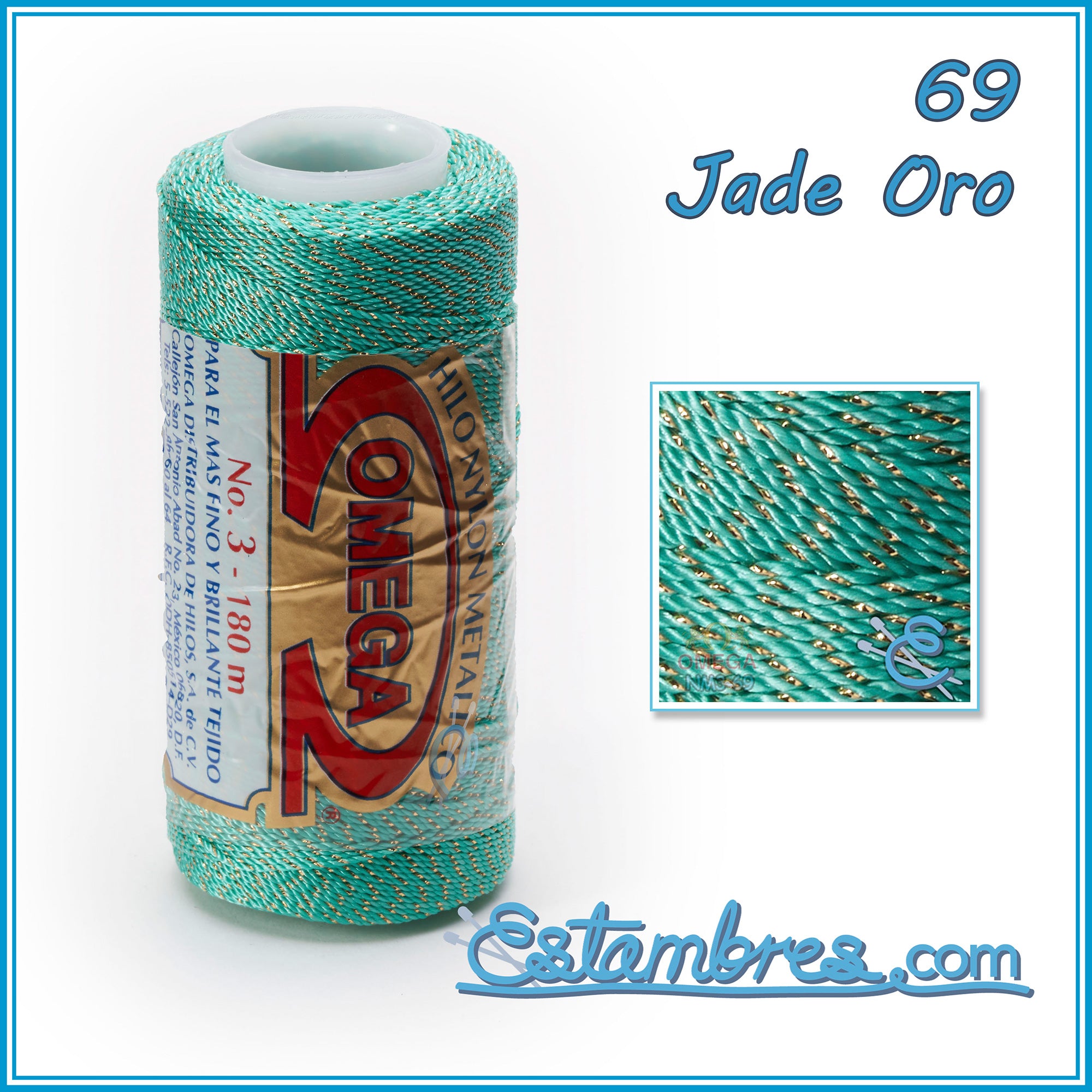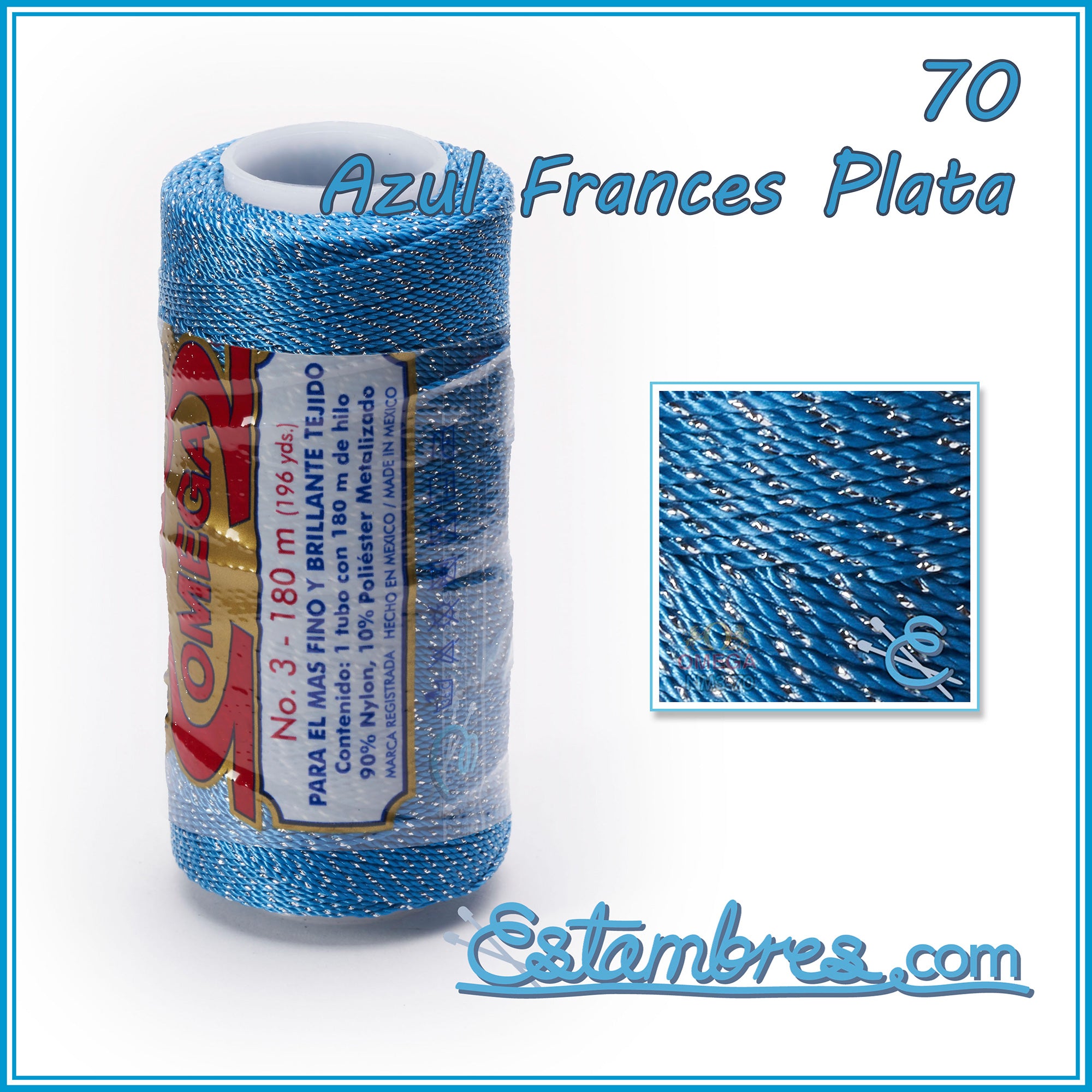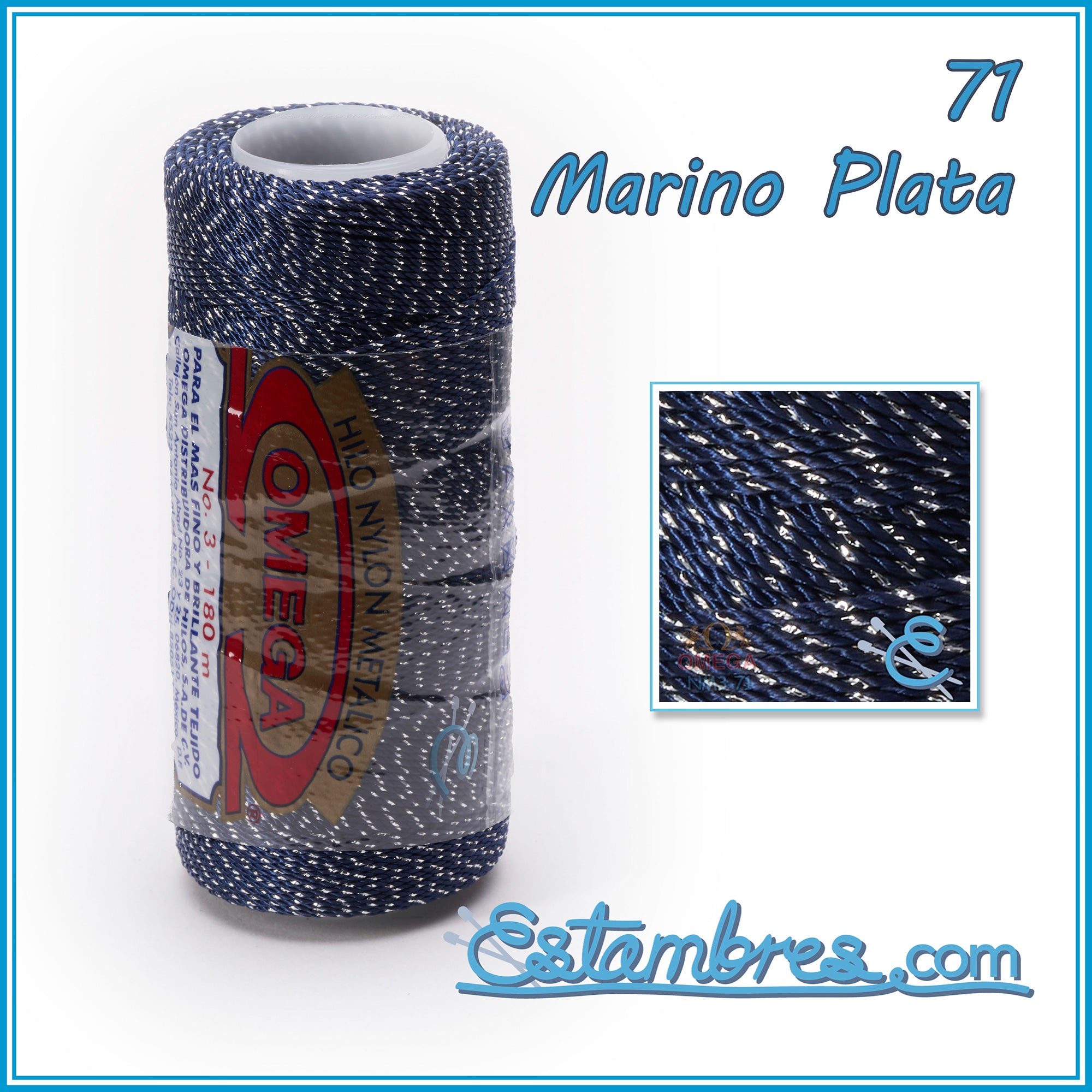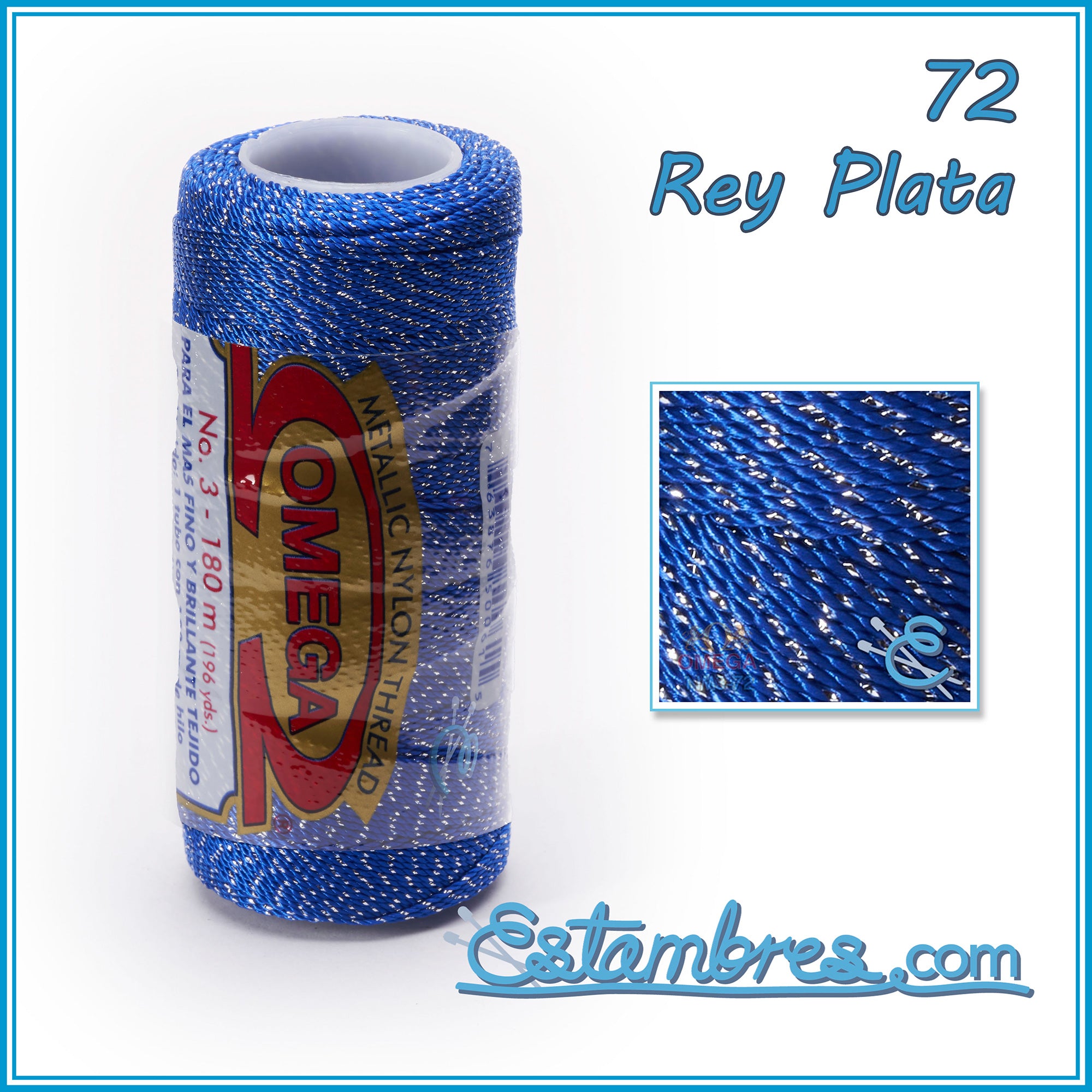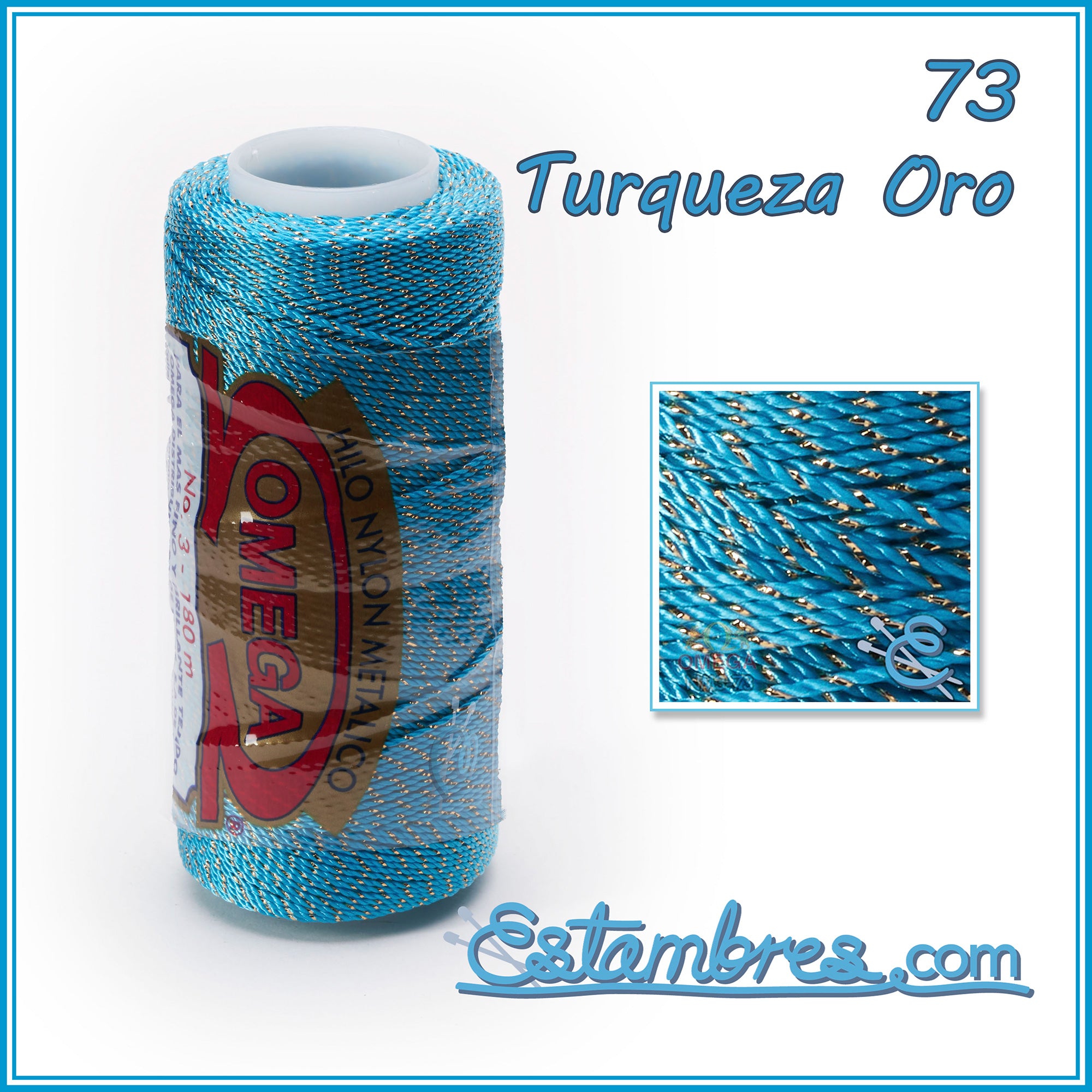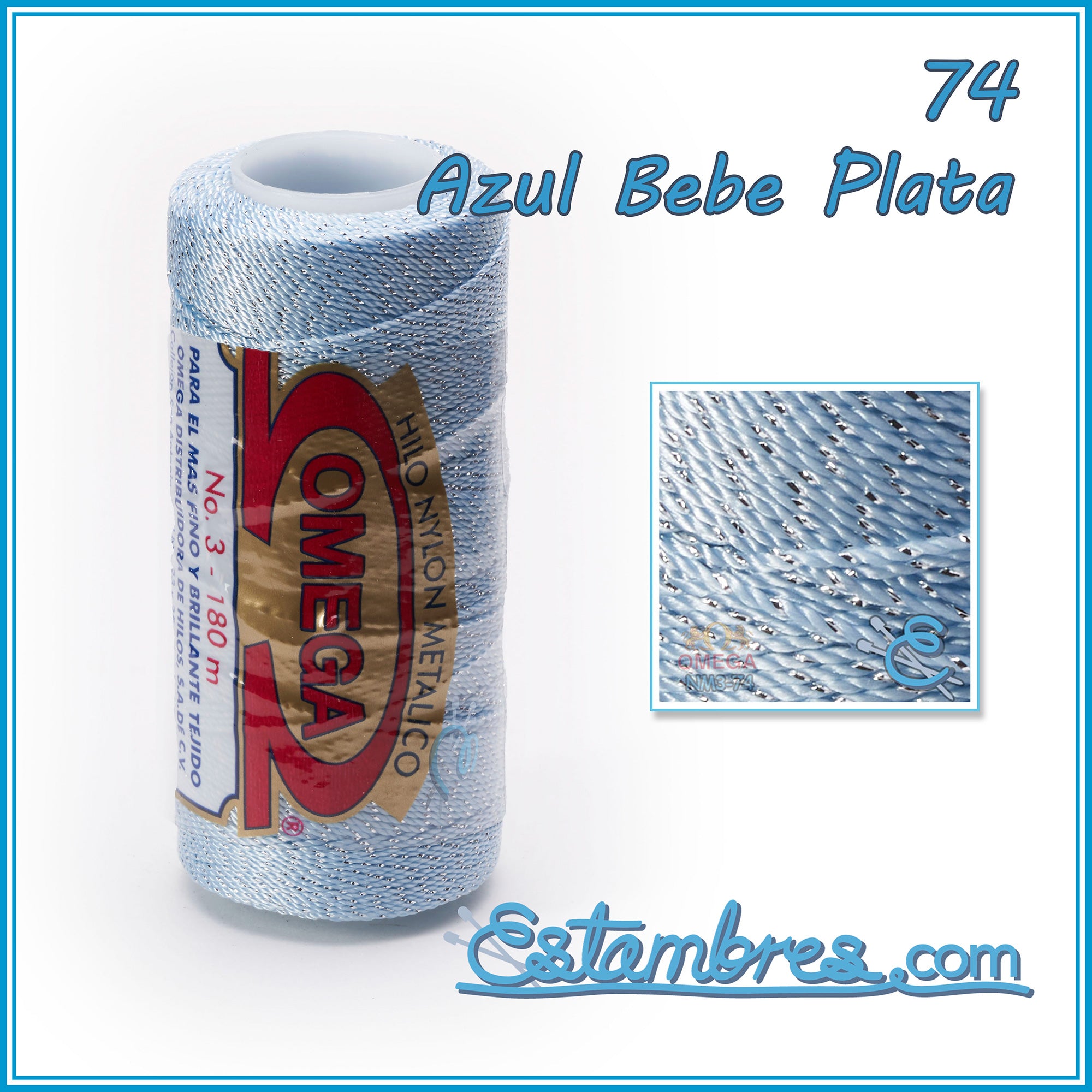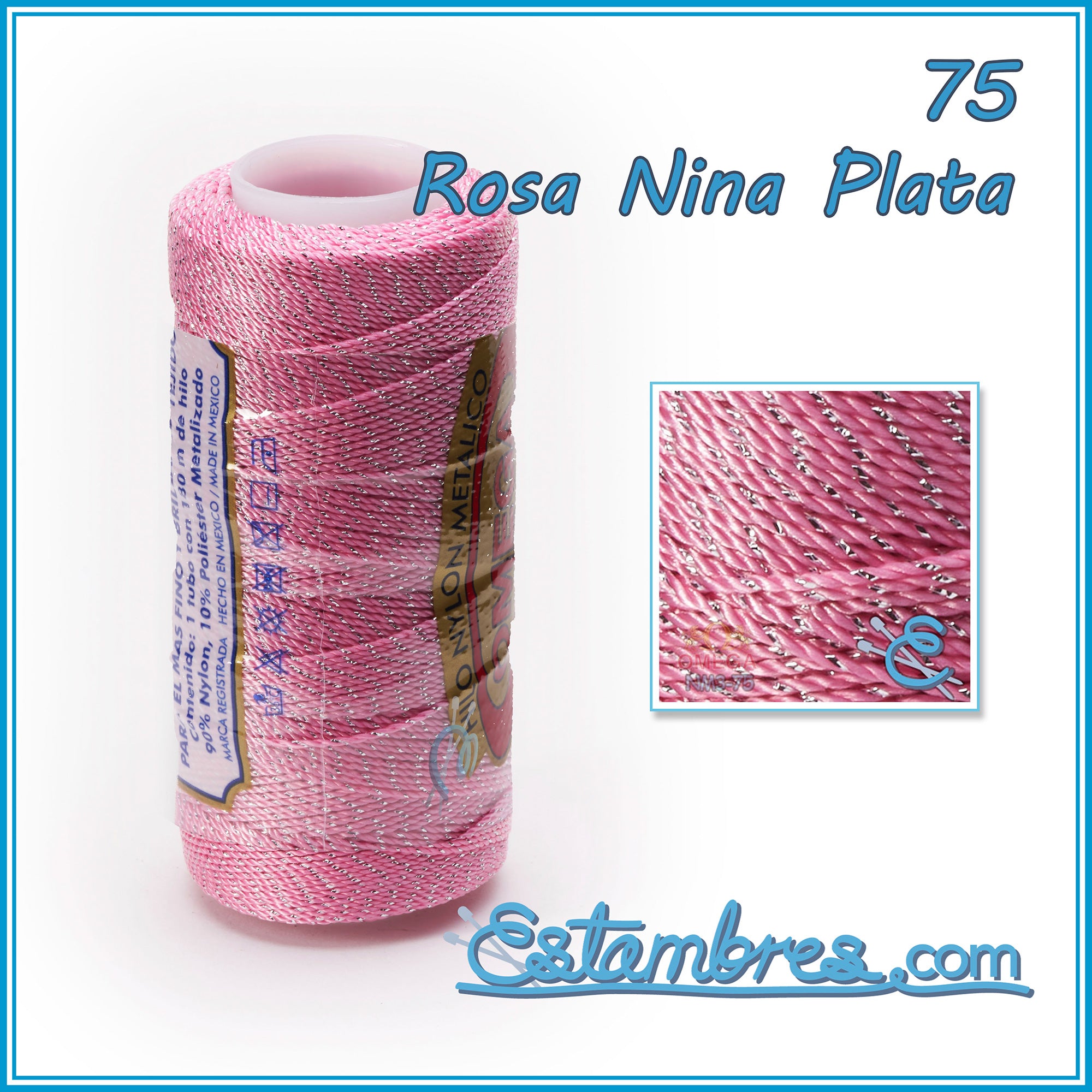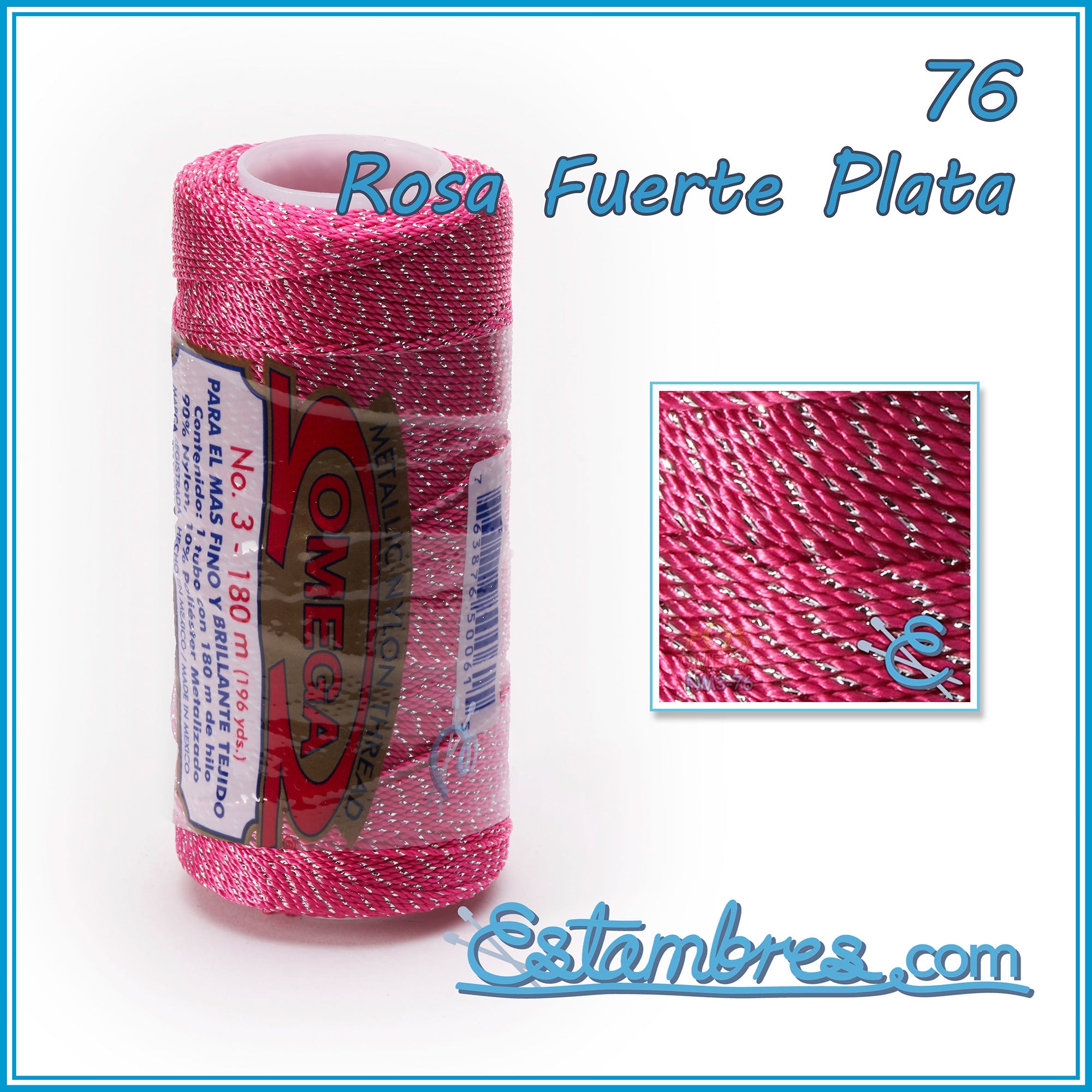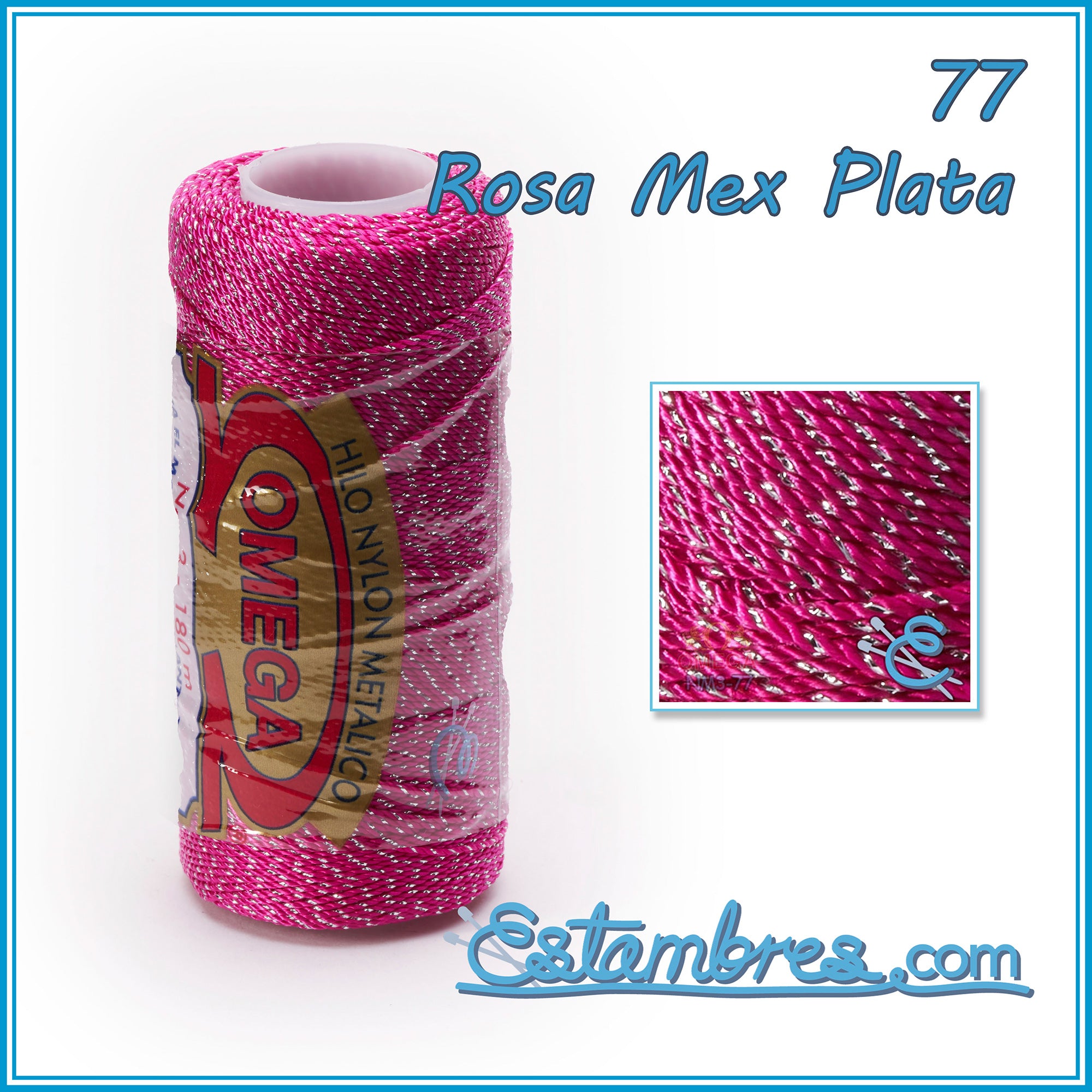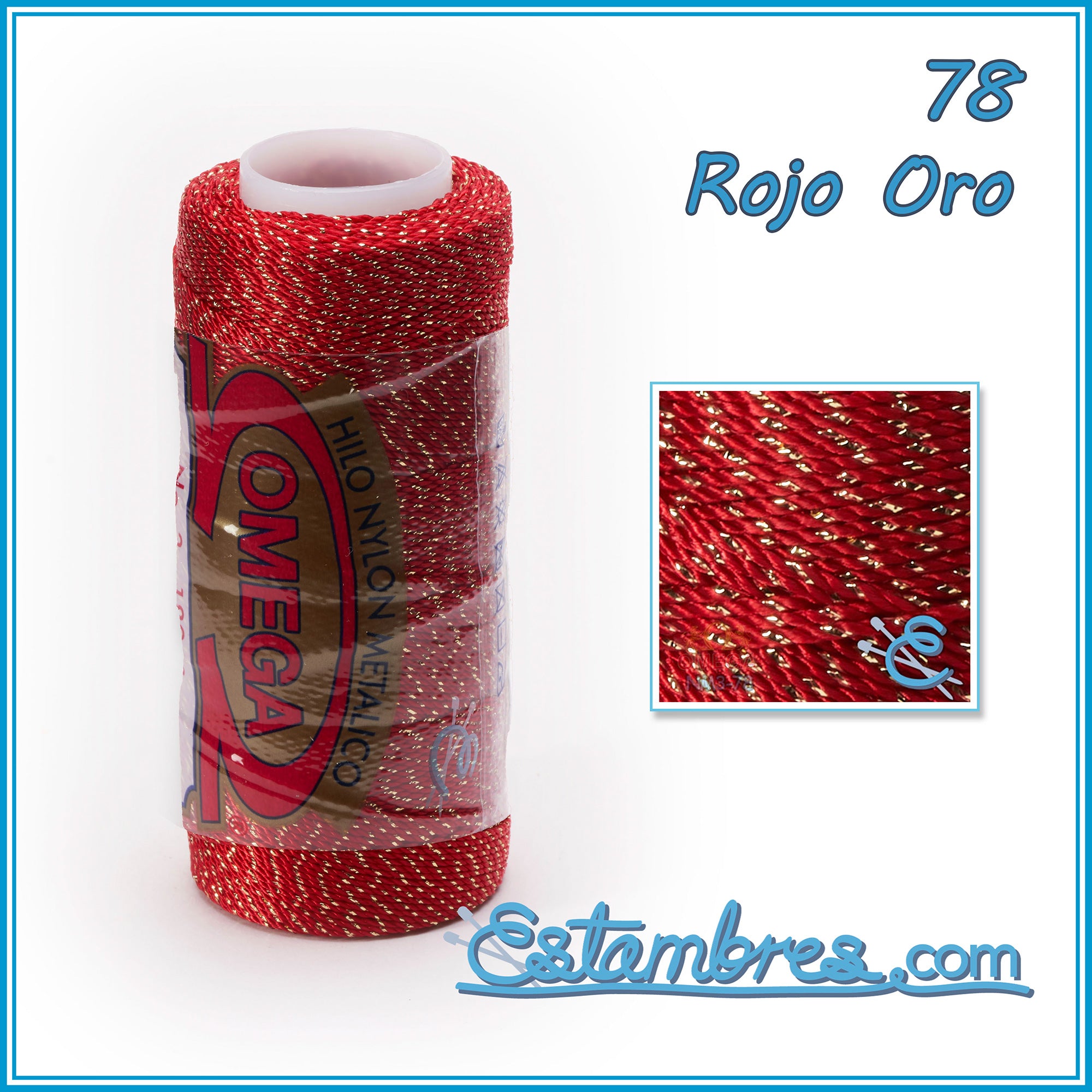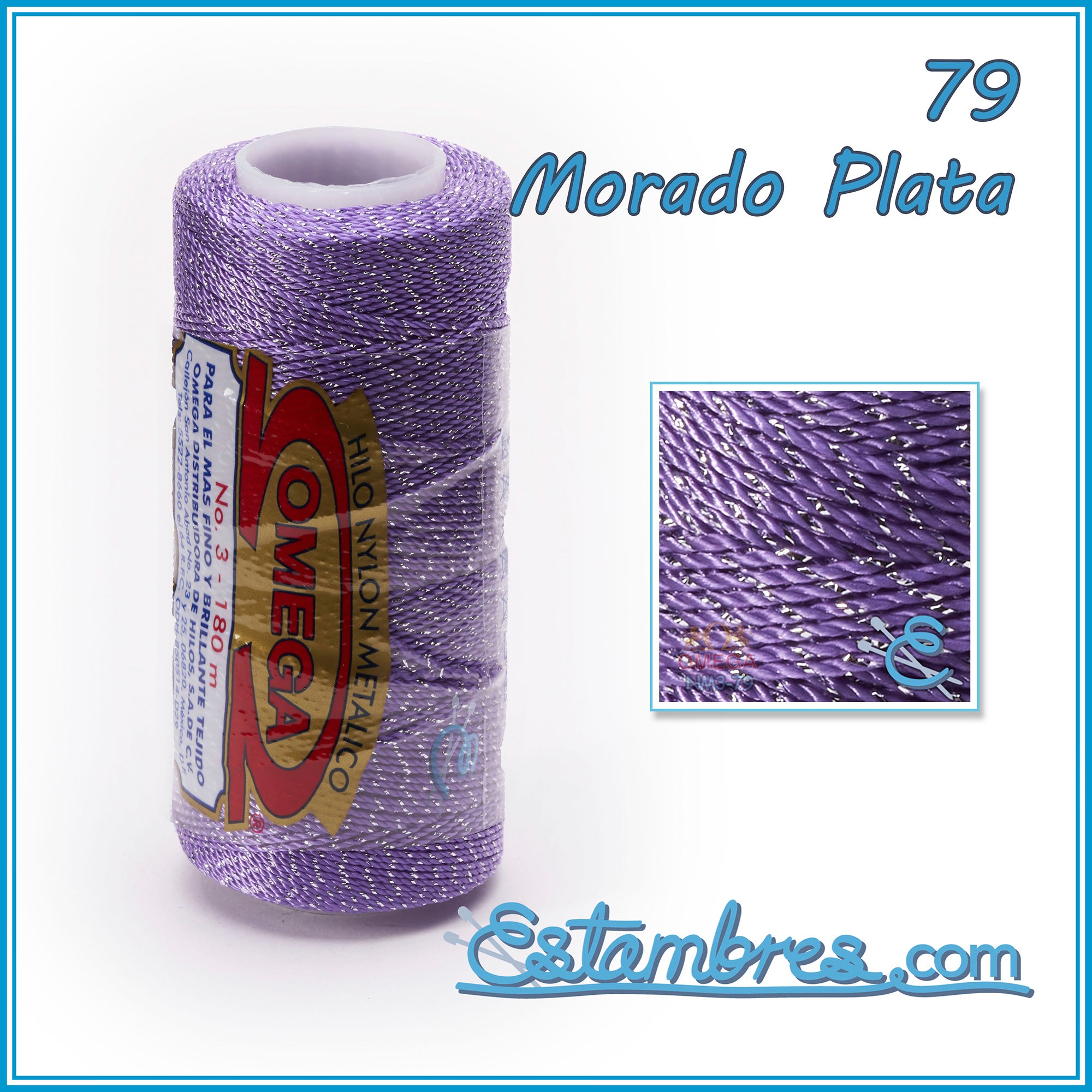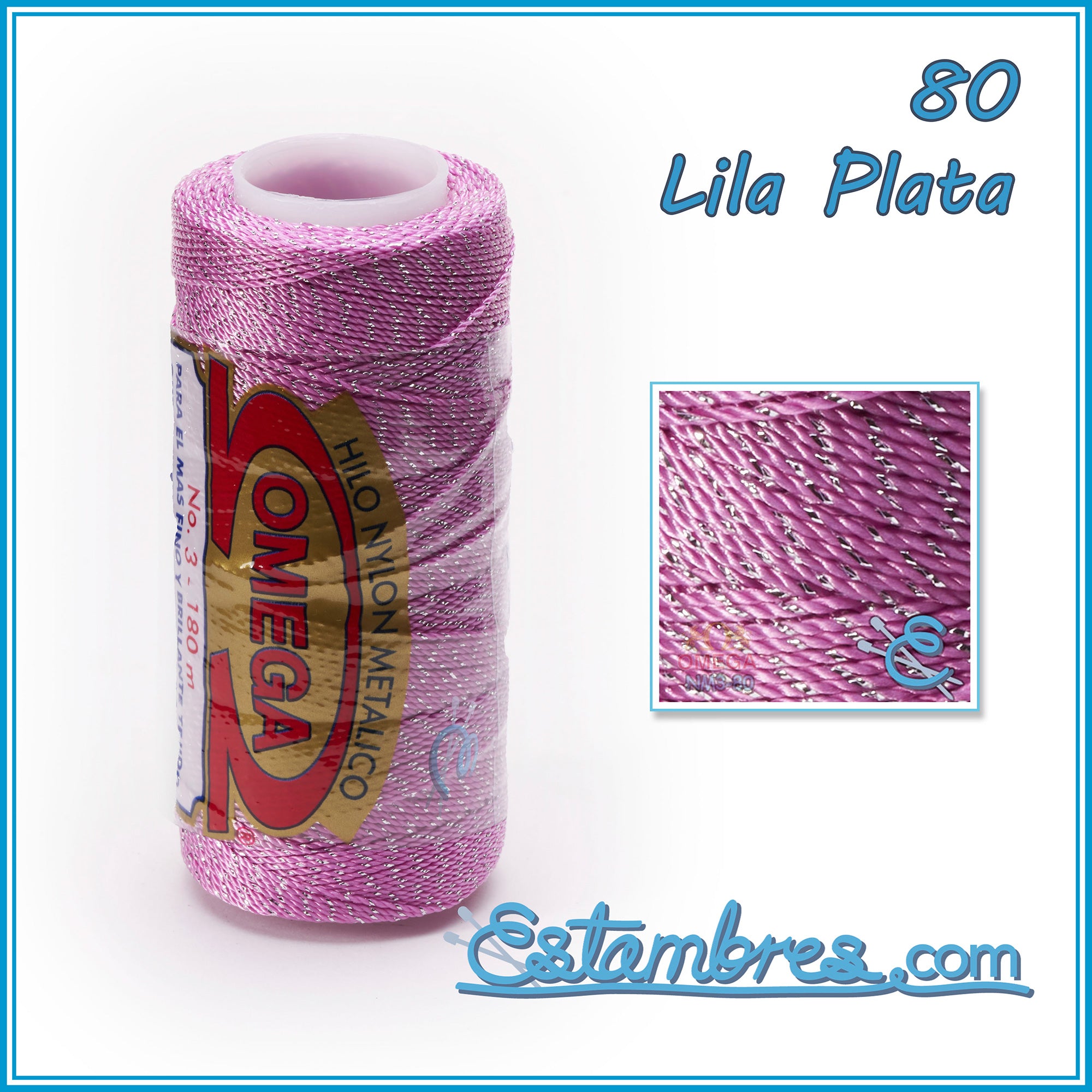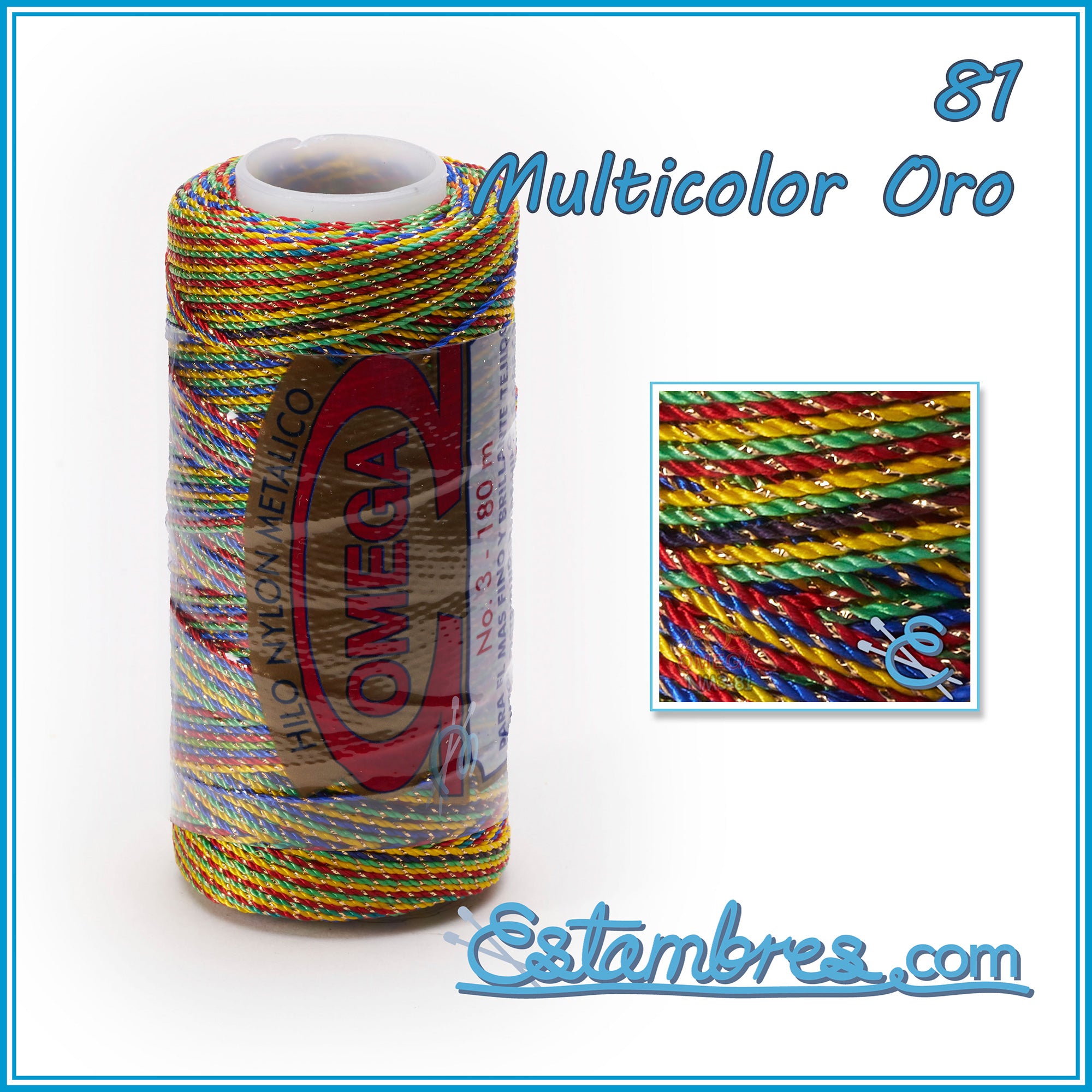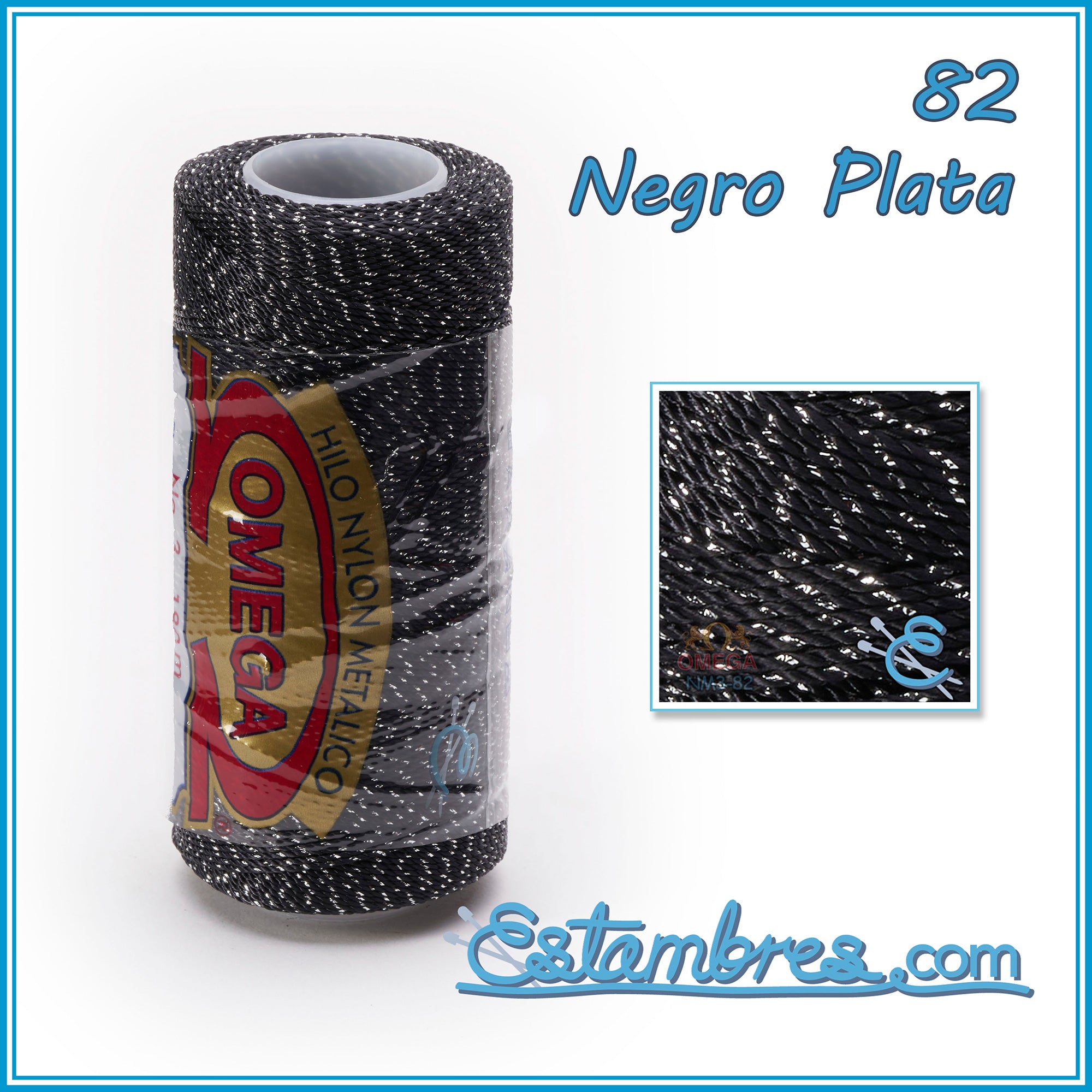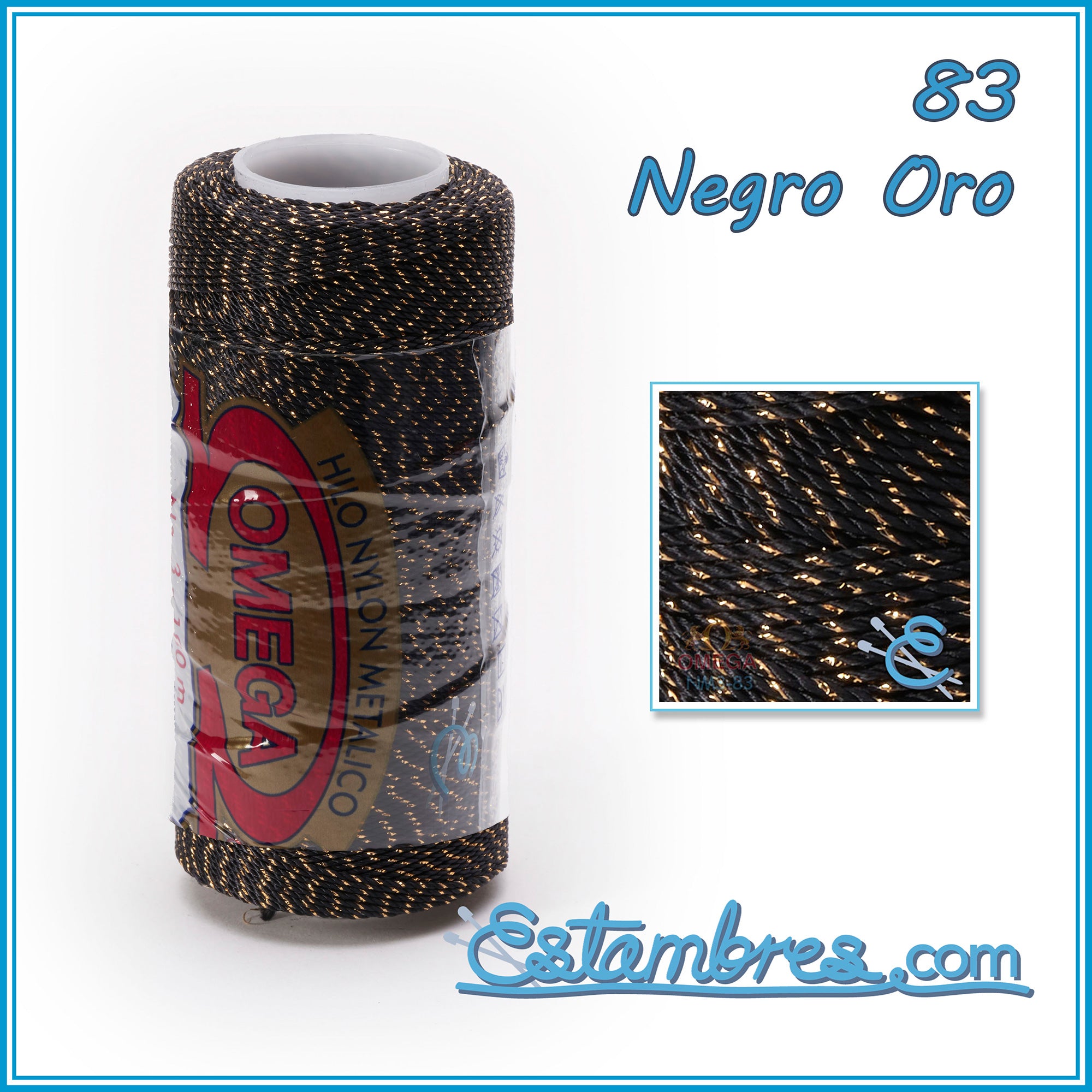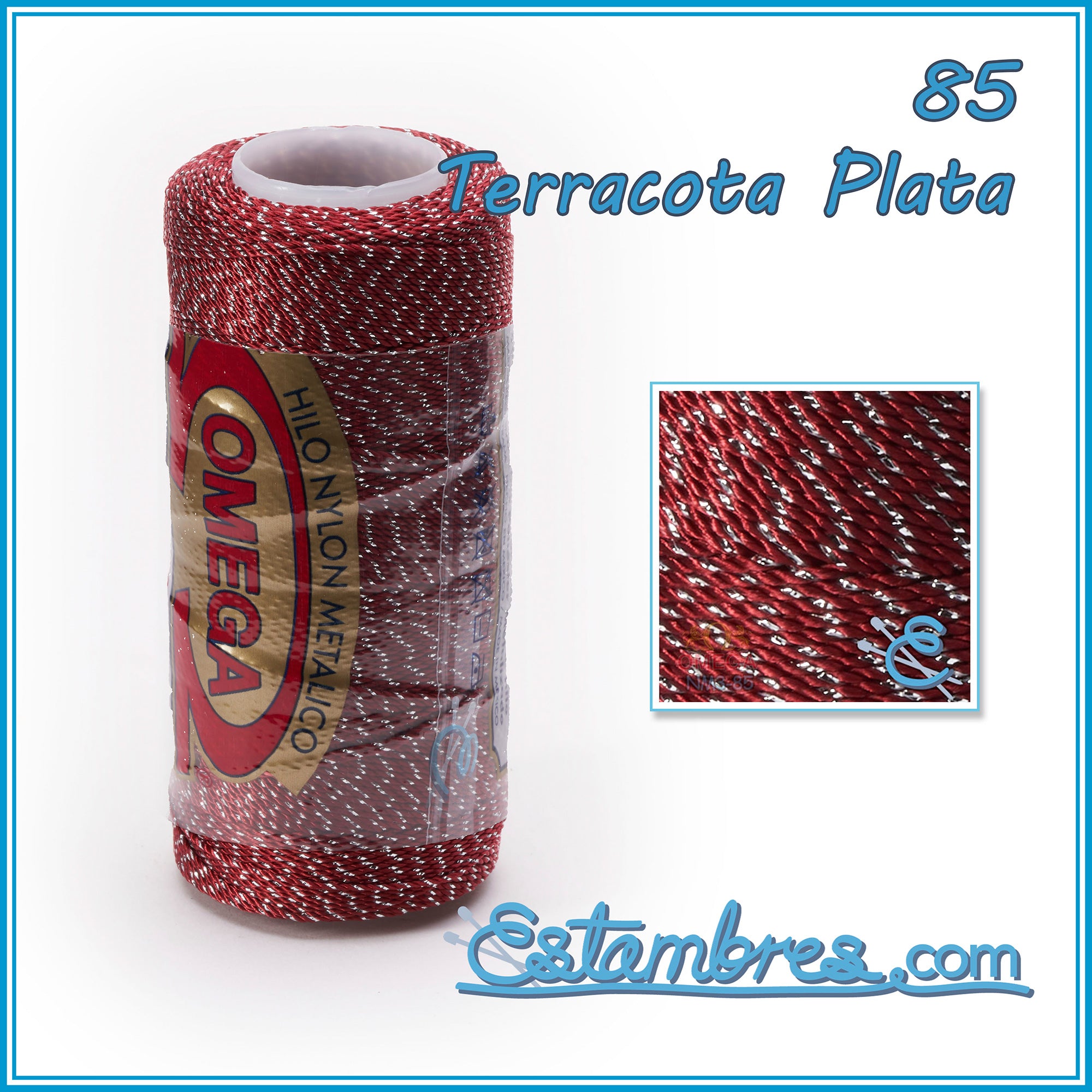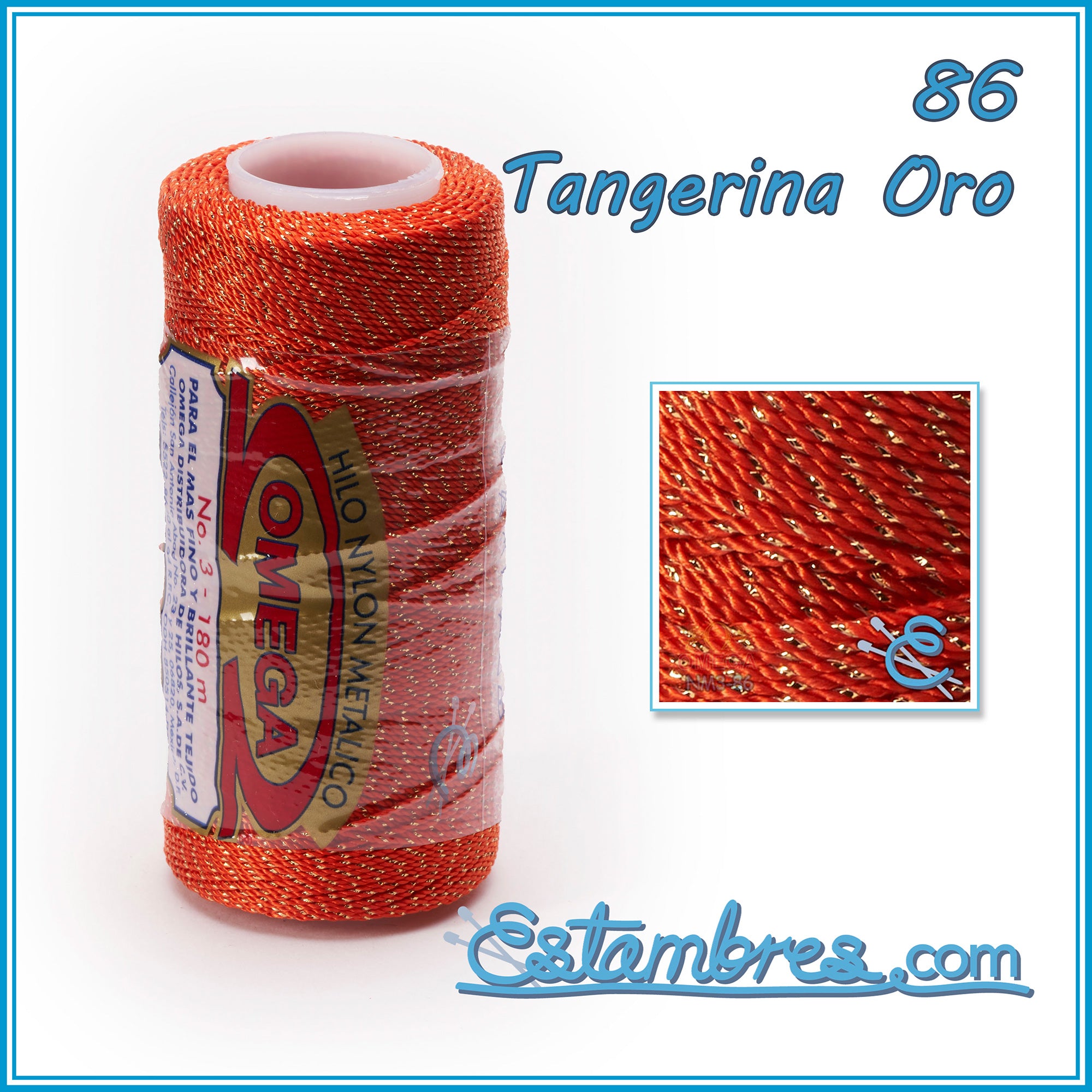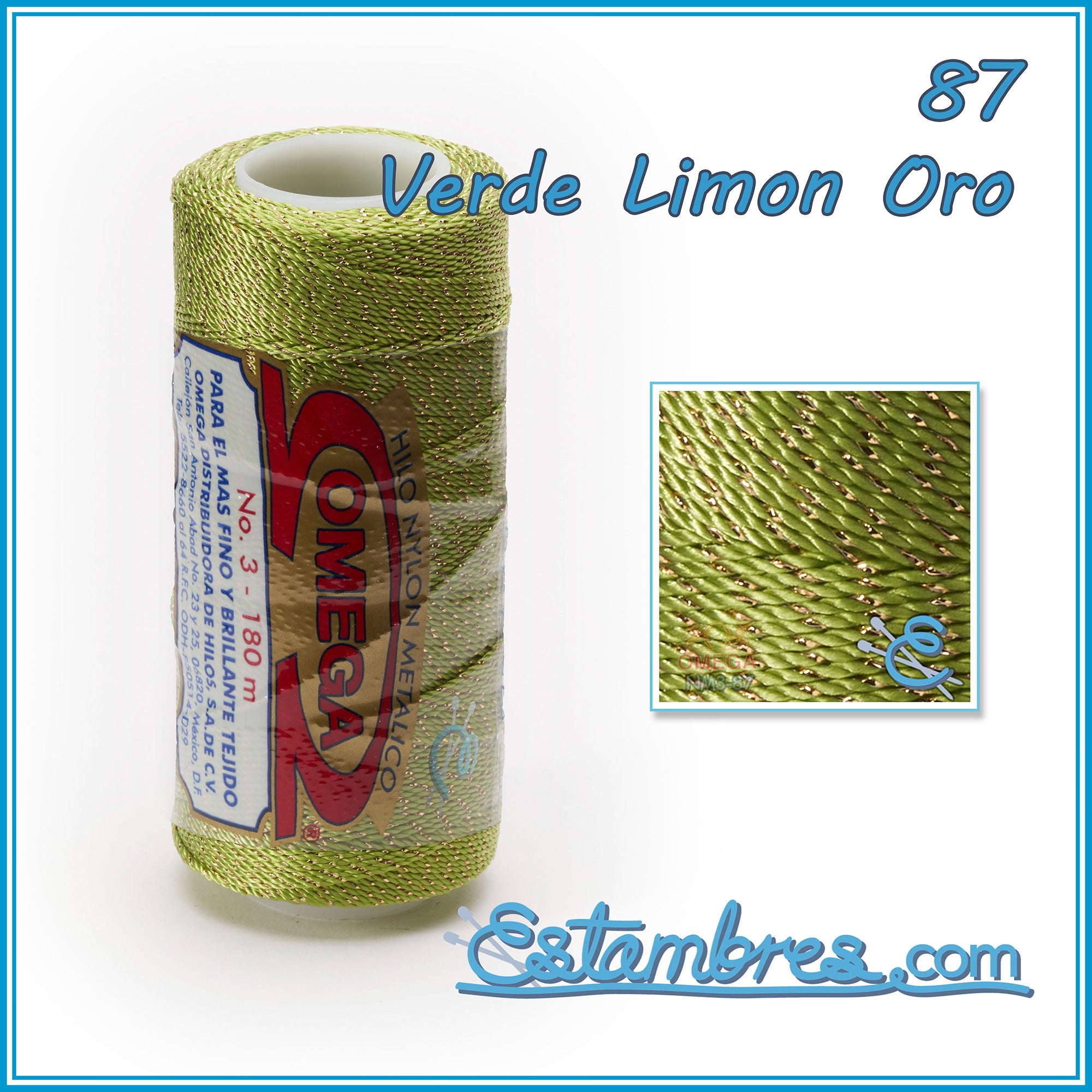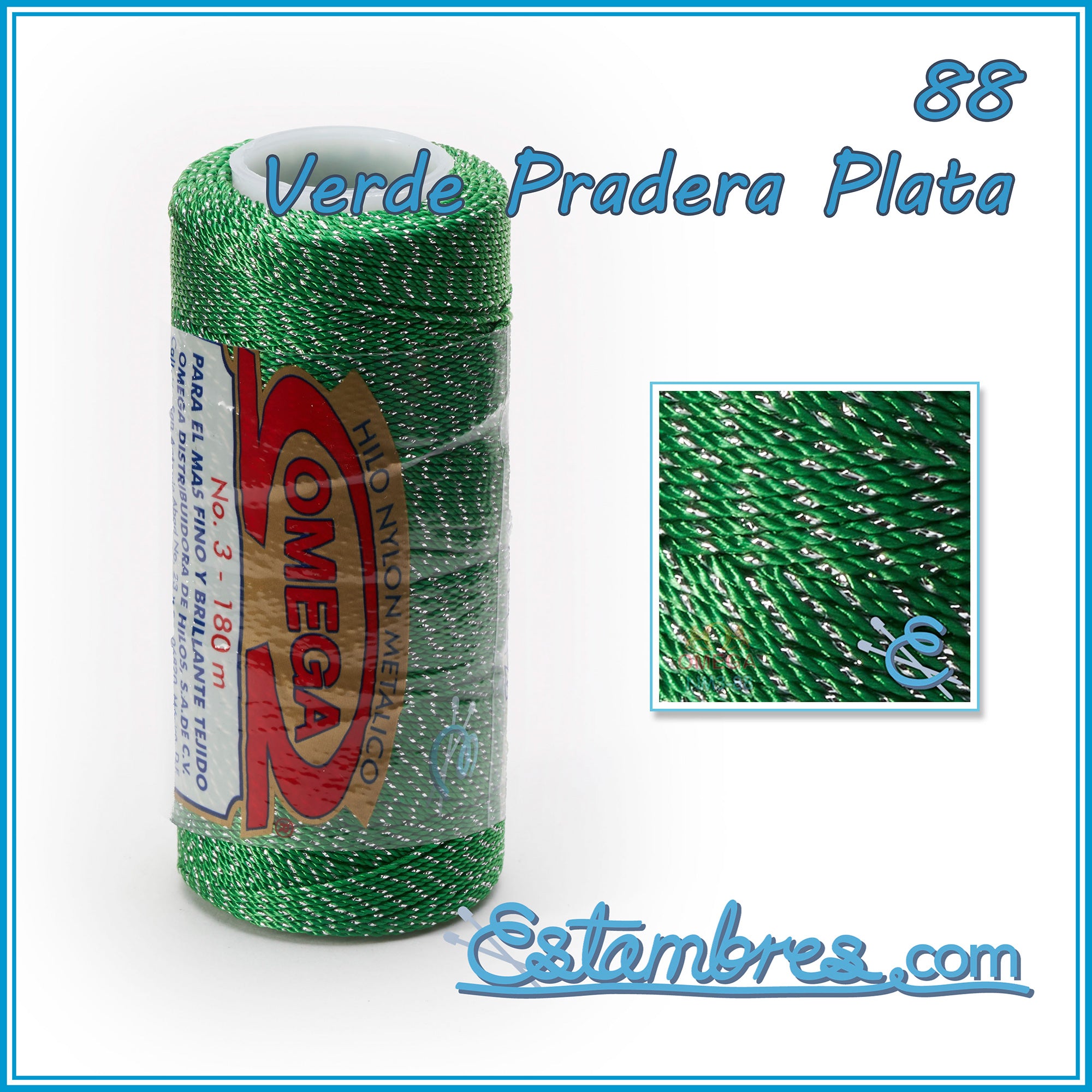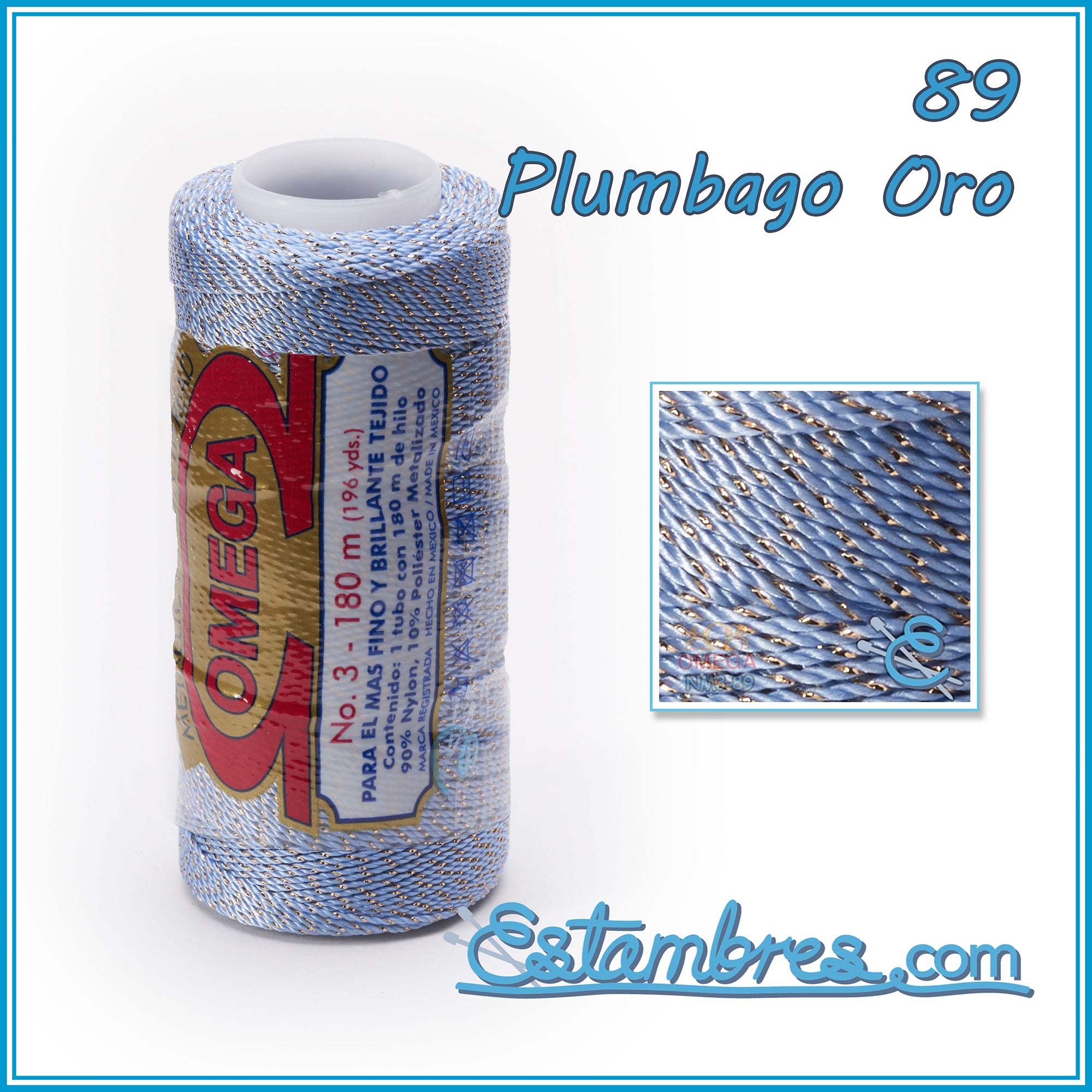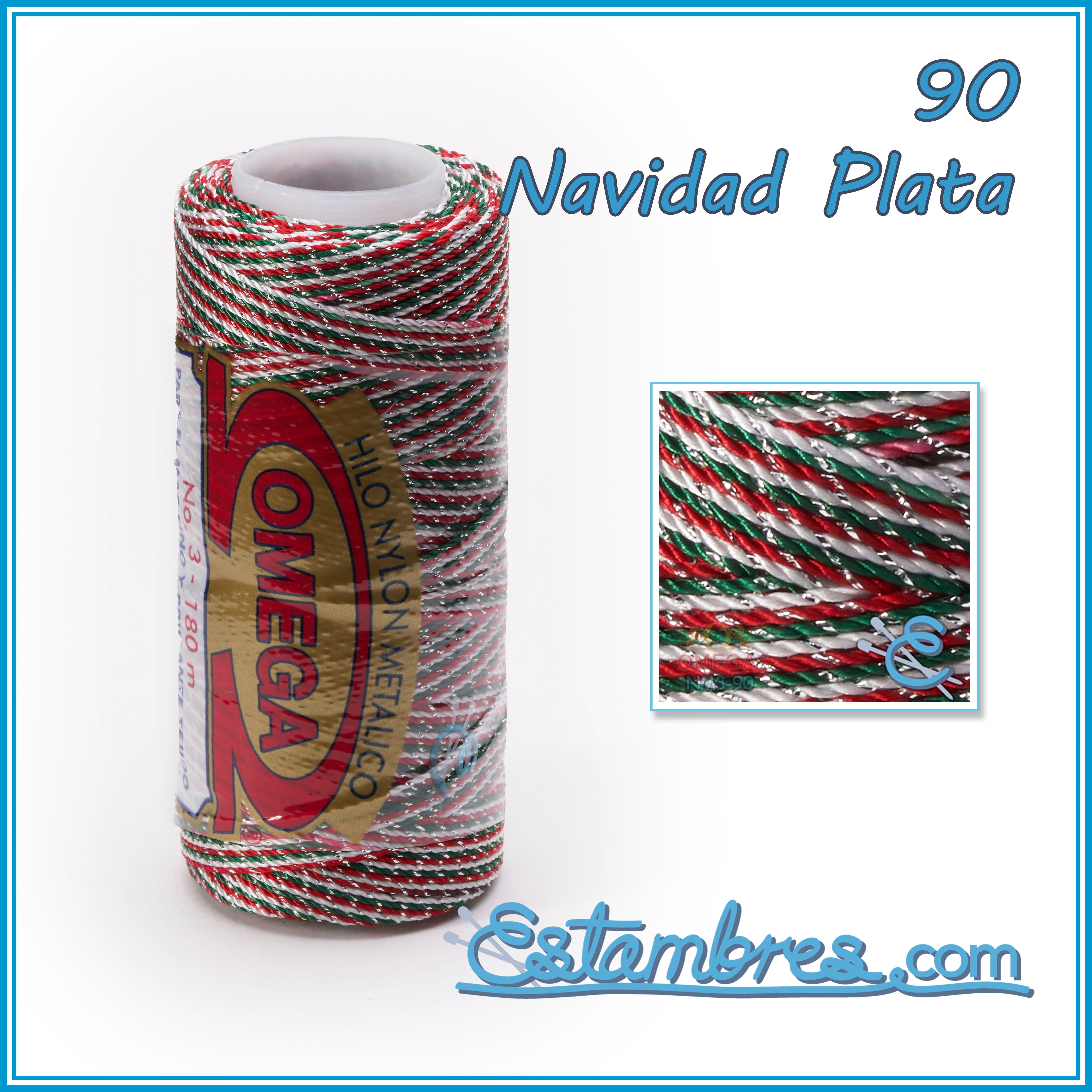 NYLON NO.3 [Metallic]
Metallic Heavy-Duty Nylon String for Fine Crochet and Crafts
Select Color
Selected Color:
61 Blanco Plata
In stock
NYLON NO. 3 METALLIC - A thin thread of Omega nylon with a metallic thread. It is ideal for hook and needle fabrics; very used in woven garments for the night, for its brightness and firm pleasant texture, but also to create handbags, wallets, many fine crafts, bracelets, necklaces and shoes woven to hook.

- Tube of 180 meters - 196 yards.
- 0.8mm Thickness
- Available in 30 colors.
- Category: 1 - SUPER FINE
- Use with 2mm needles - No. 1 (US)
- Use with 1.5mm Steel Hook - No.7 (US)
- Made in Mexico.

Colors may vary on your screen.
If you are looking for a special color, please contact us.

Shipping Tip - Ask us for 6 or more tubes to send them to USPS Priority Mail.
| | | | |
| --- | --- | --- | --- |
|  Thread | Size | Needles | Hook |
| Nylon no.2 | 0.6 mm |  2mm - No.1 (US) | 1.5mm - (No.7 US) Steel Hook |
| Nylon no.3 | 0.8 mm | 2mm - No.1 (US) | 1.5mm (No.7 US) Steel Hook |
| Nylon no.5 | 1 mm | 2mm - No.1 (US) | 1.5mm (No.7 US) Steel Hook |
| Espiga no.9 | 1.25 mm | 3.5-4mm (No.3-5 US) | 3.5mm (00 Steel Hook) - C/D (US) |
| Jilguero | 1.25mm |  1-3 (US) | B1-E4 (US) |
| Espiga no.18 | 1.8 mm |  3-4 mm (No.3-5 US) | 3.5-4mm (E/4-F/5 US) |
| Espiga no.24 | 2.5 mm | 5mm (No.7-9 US) | 4.5 - 5mm (F/G US) |