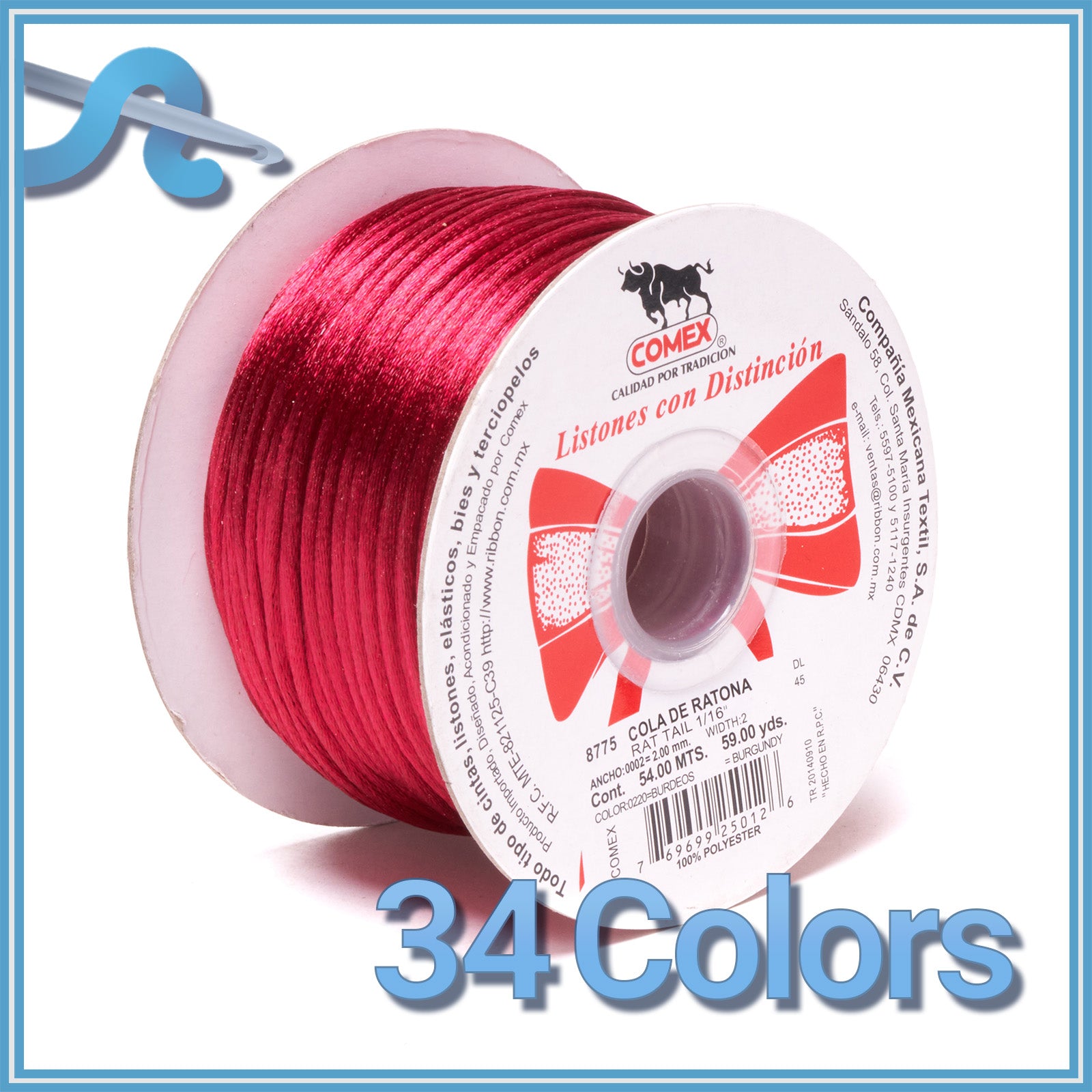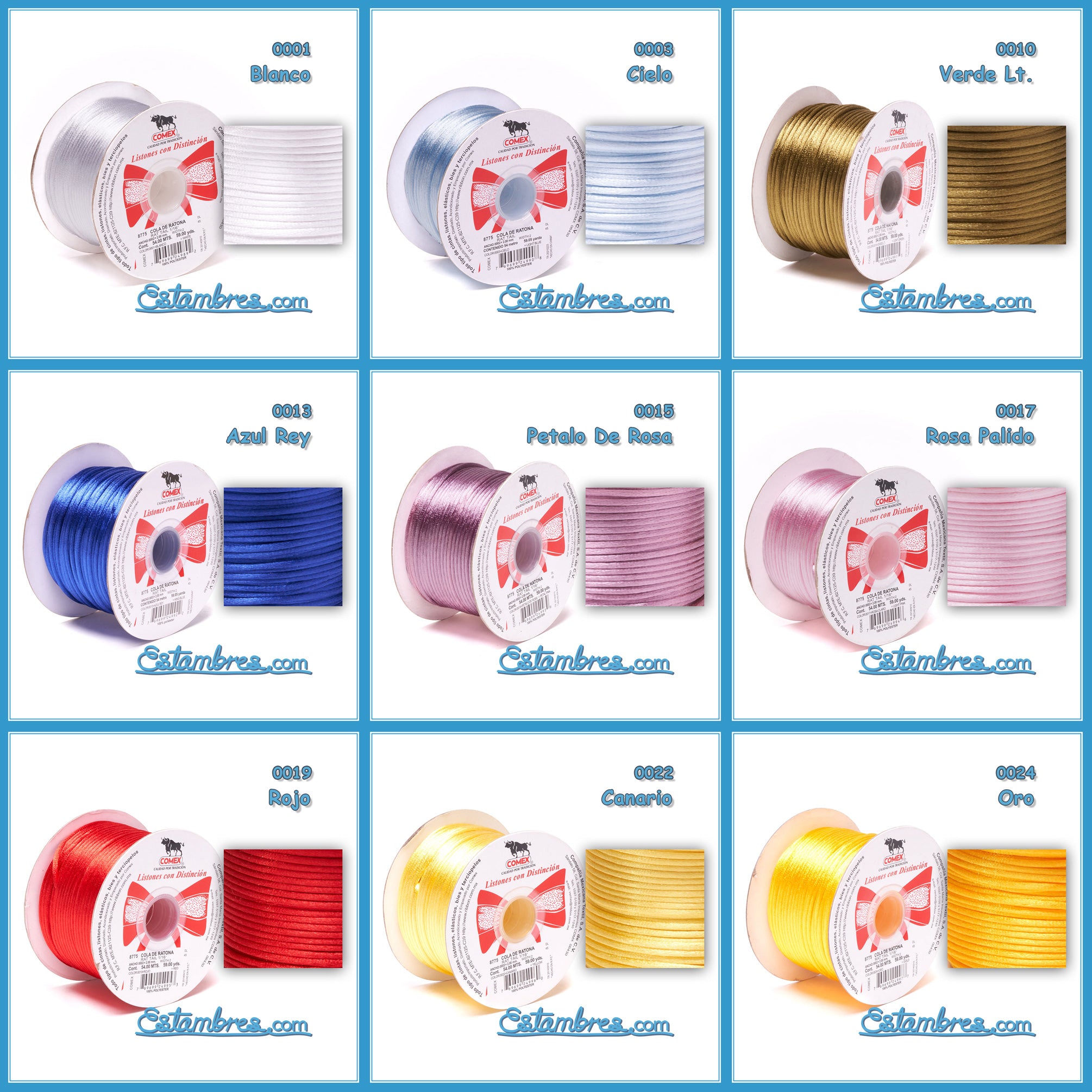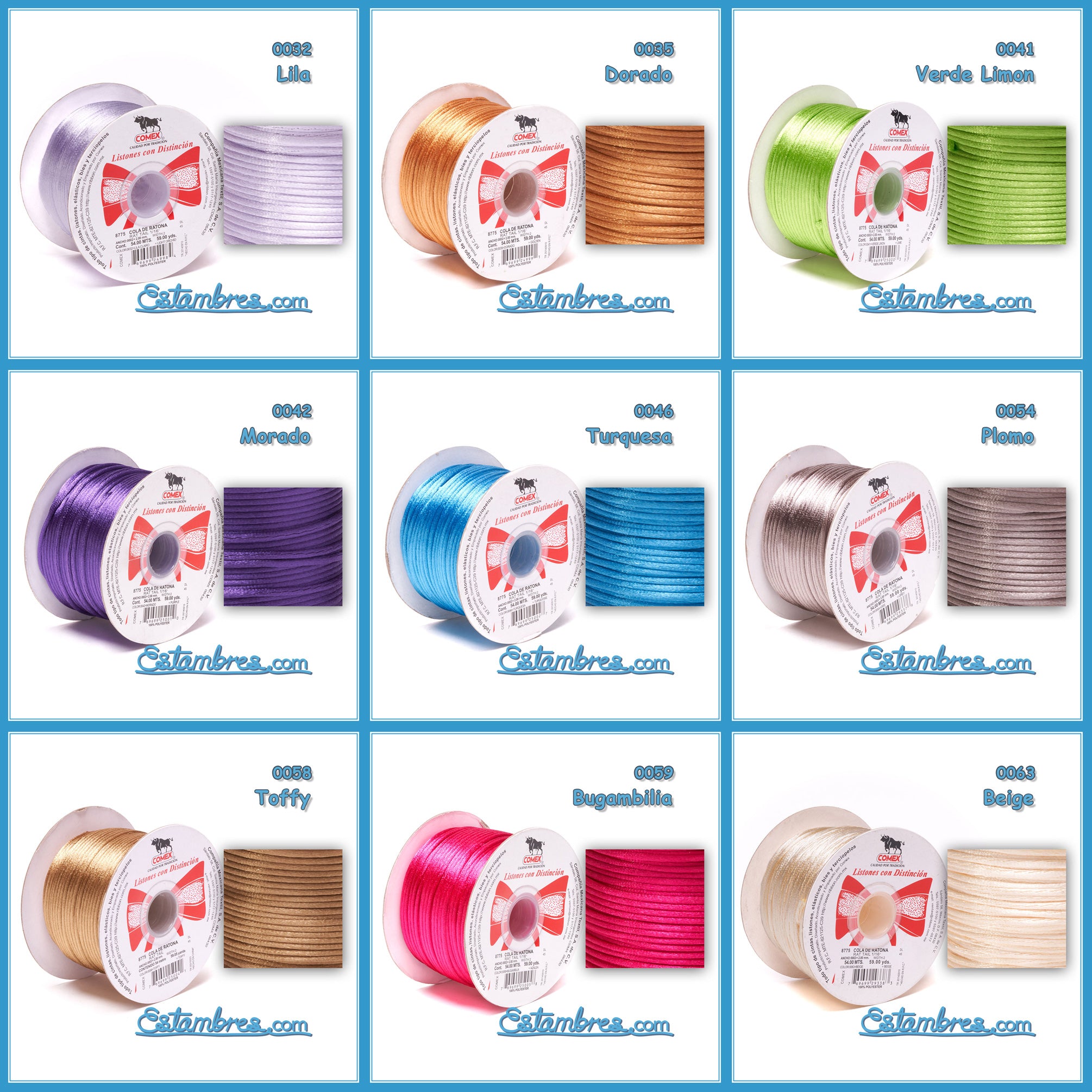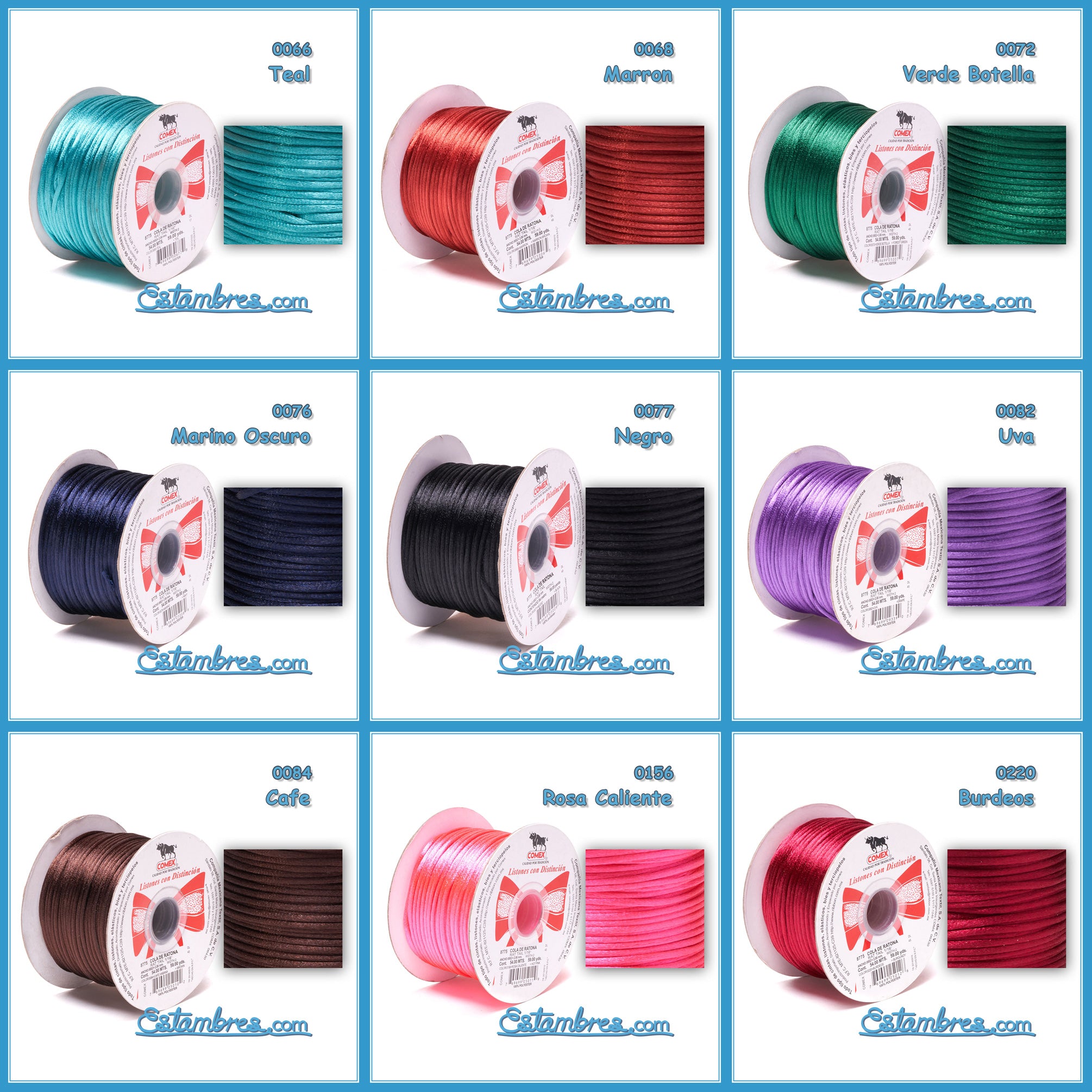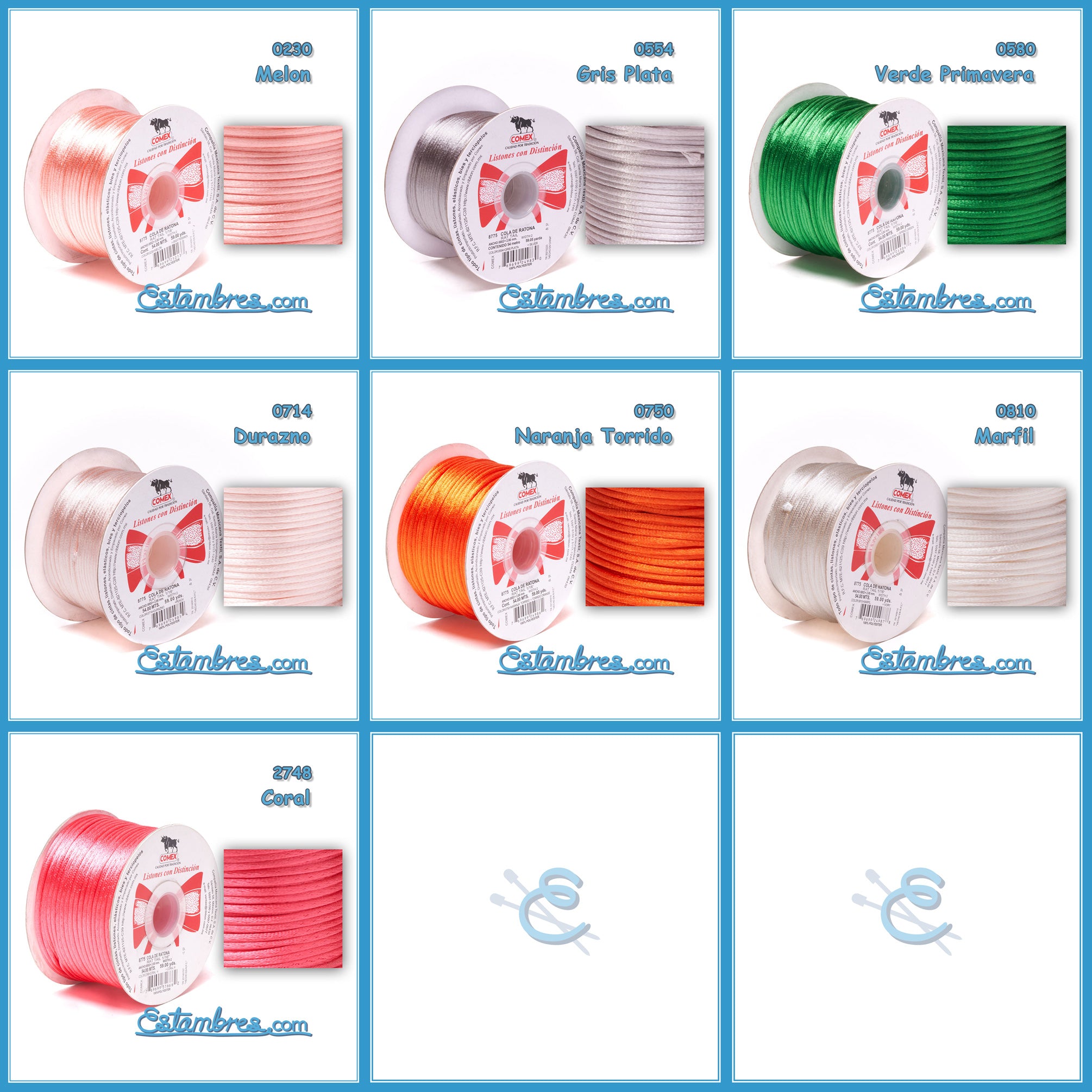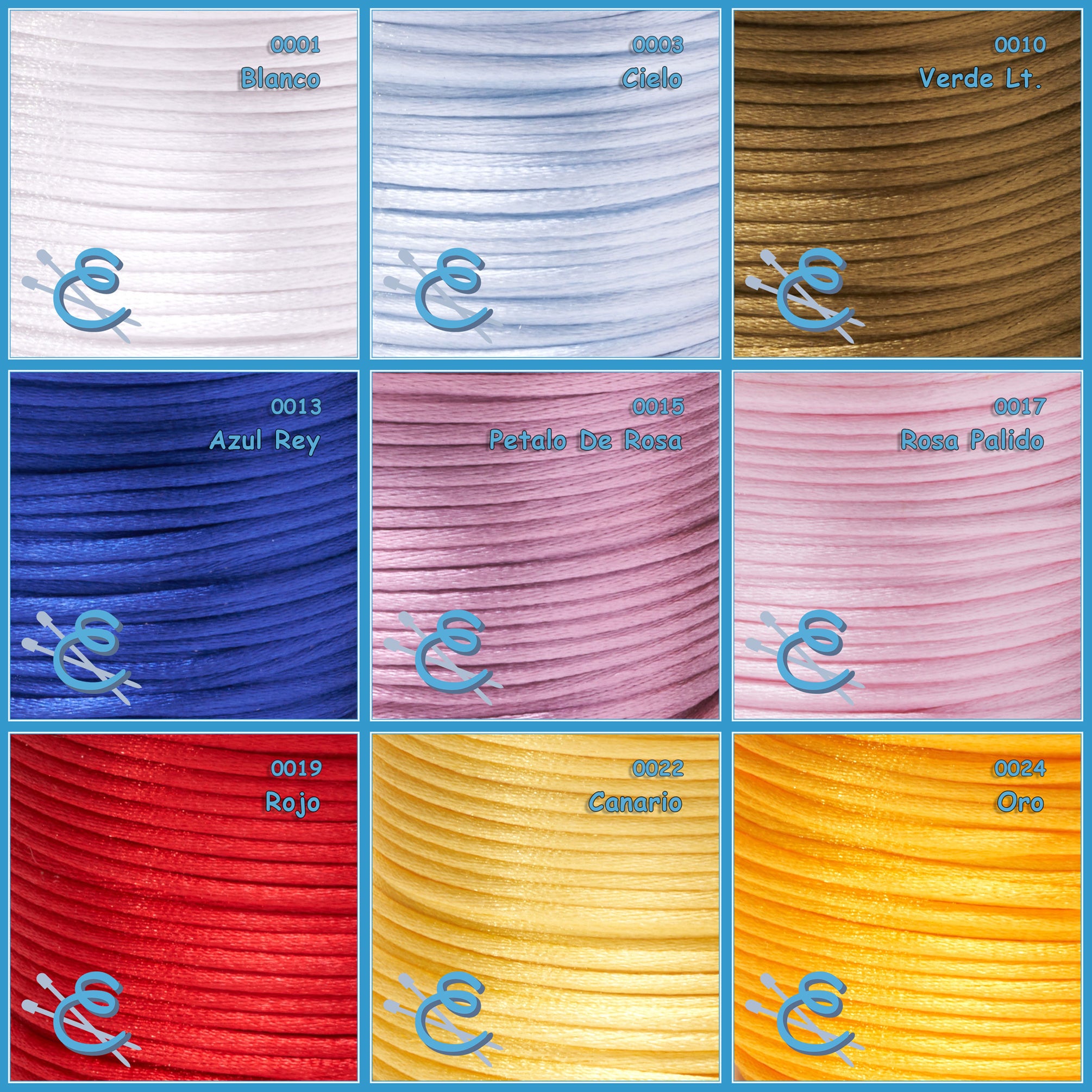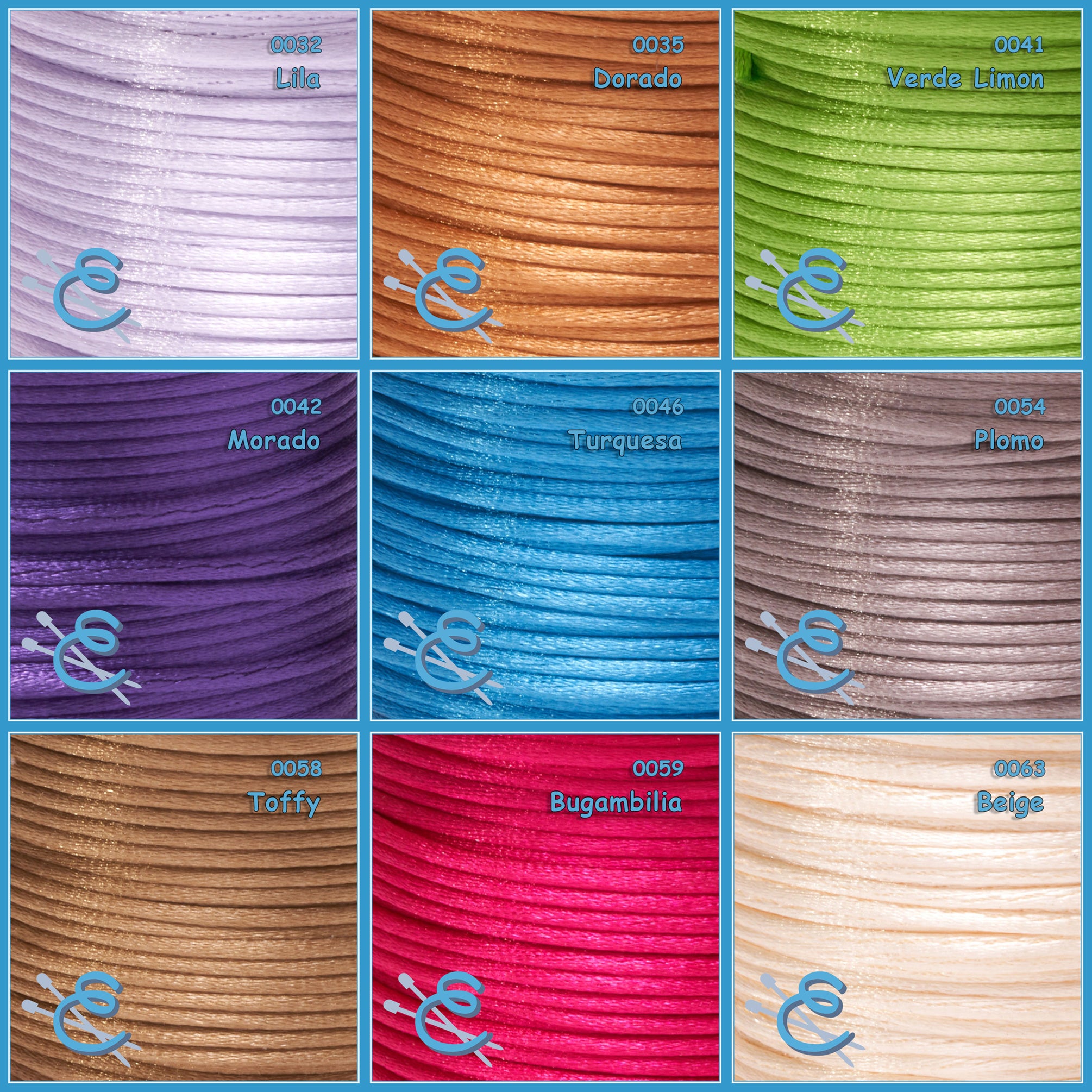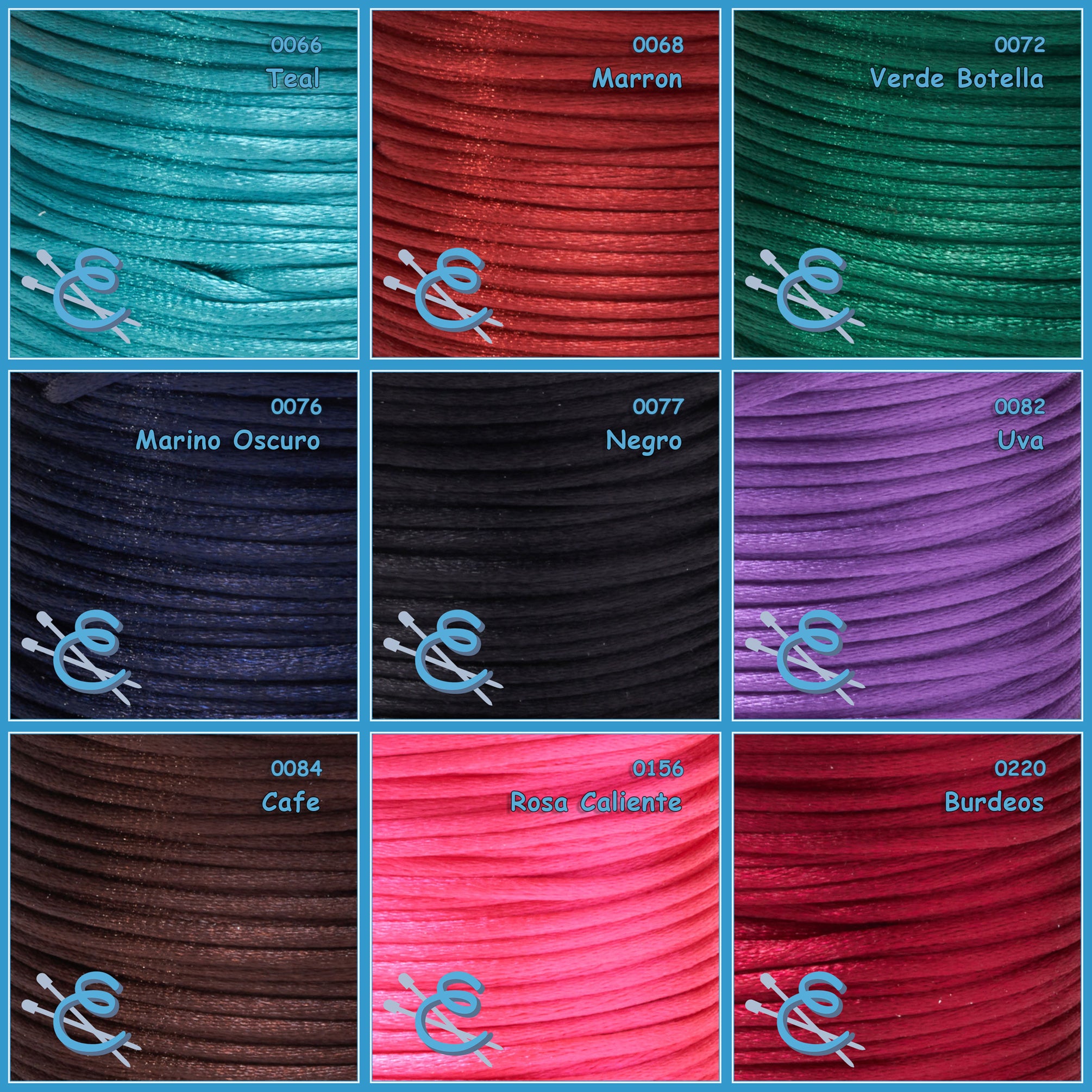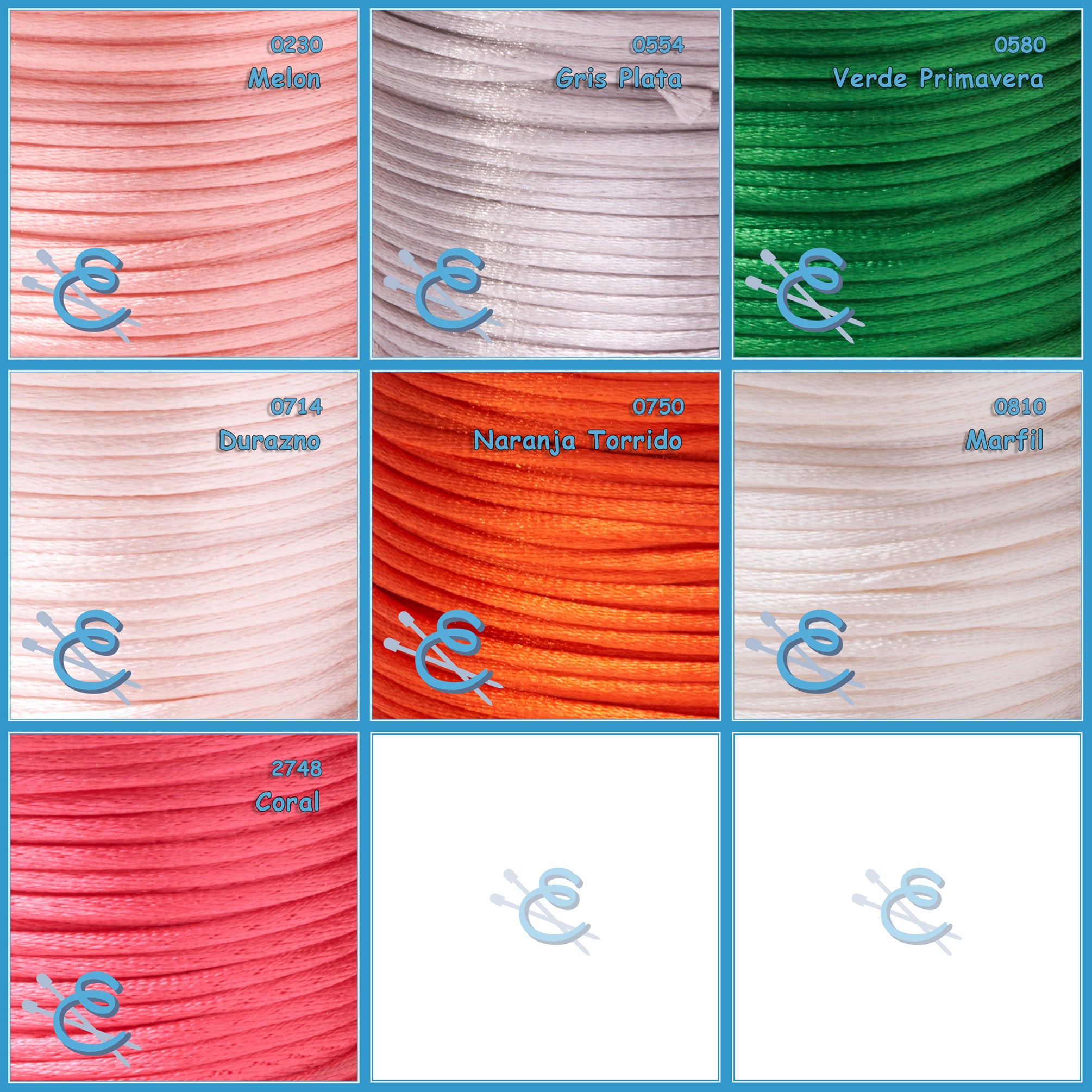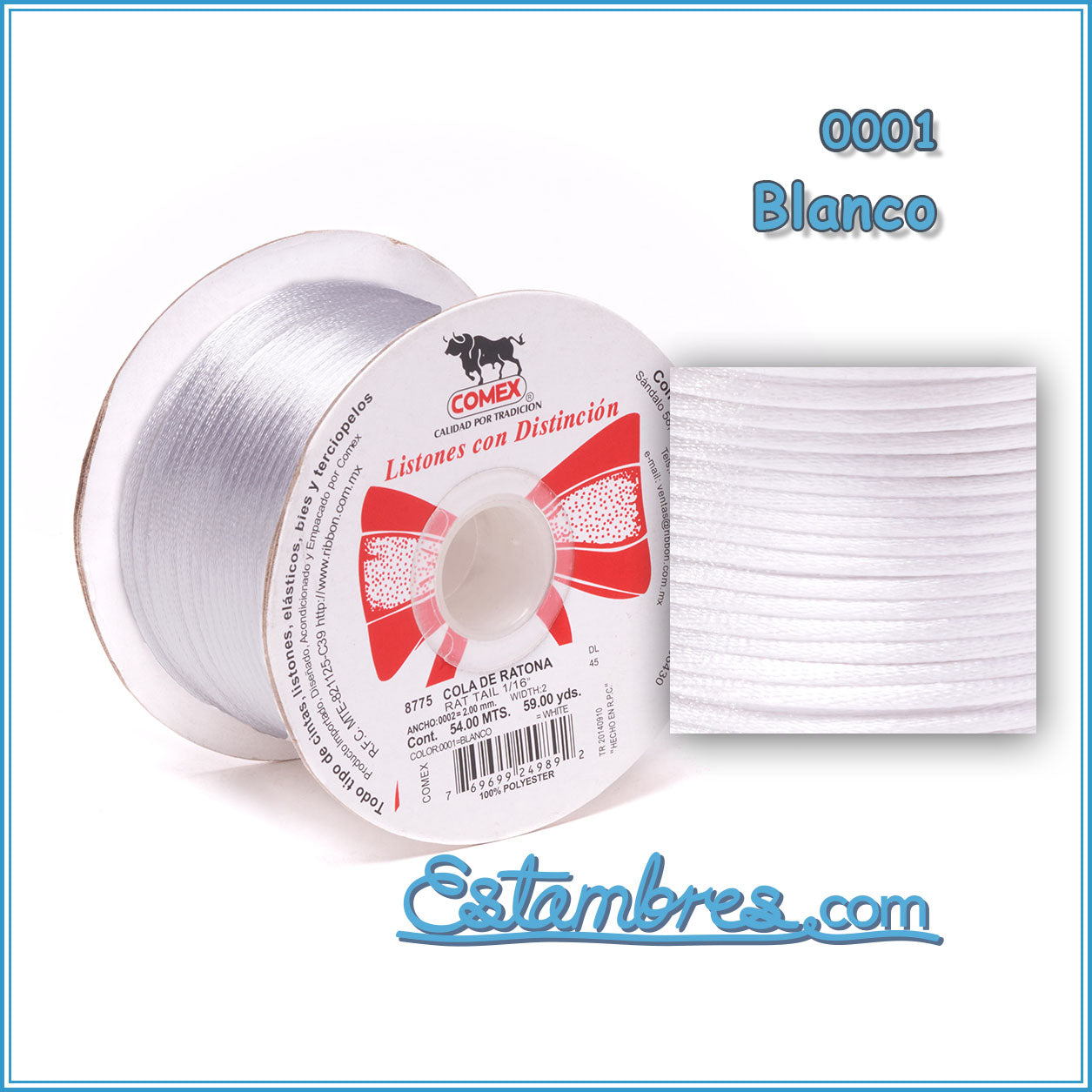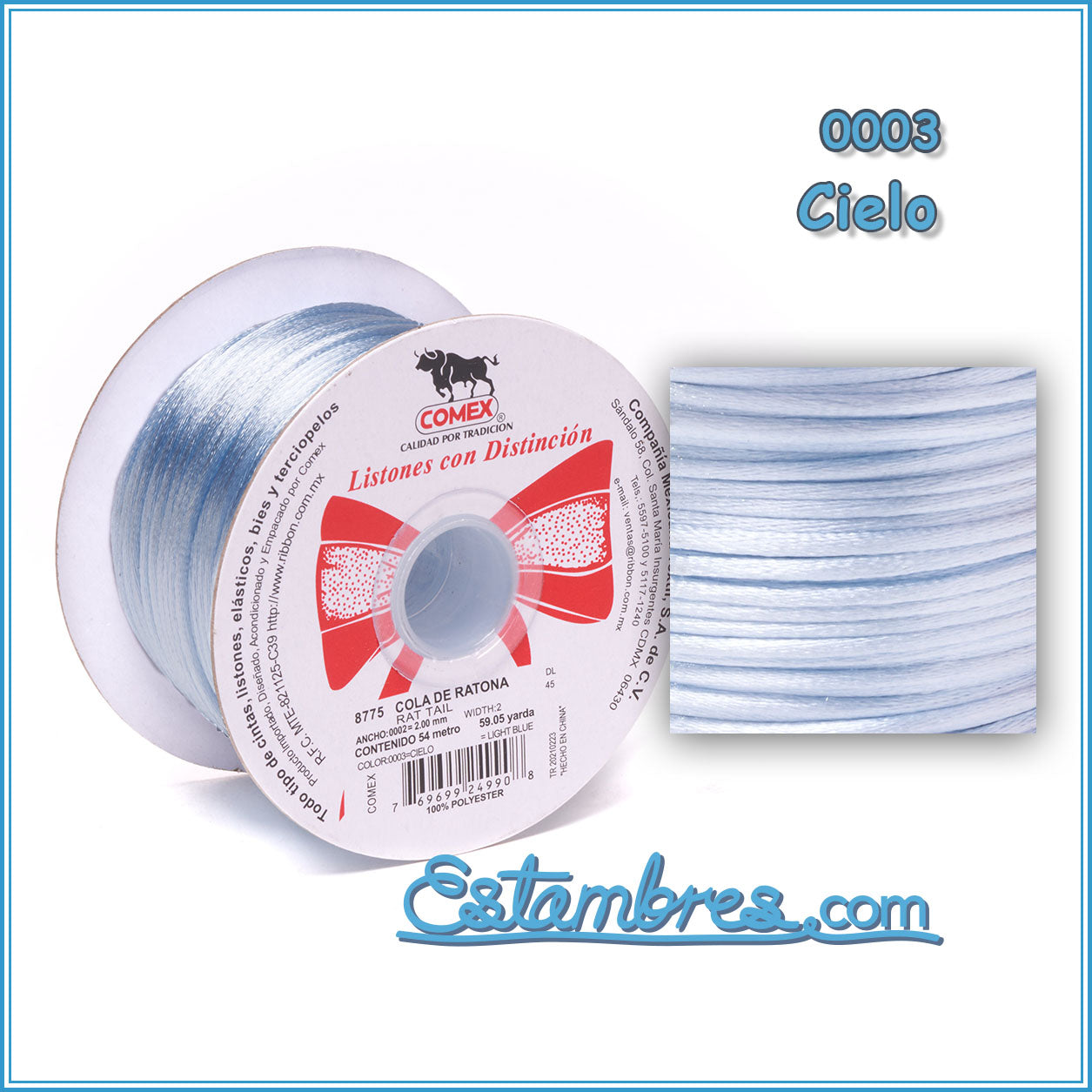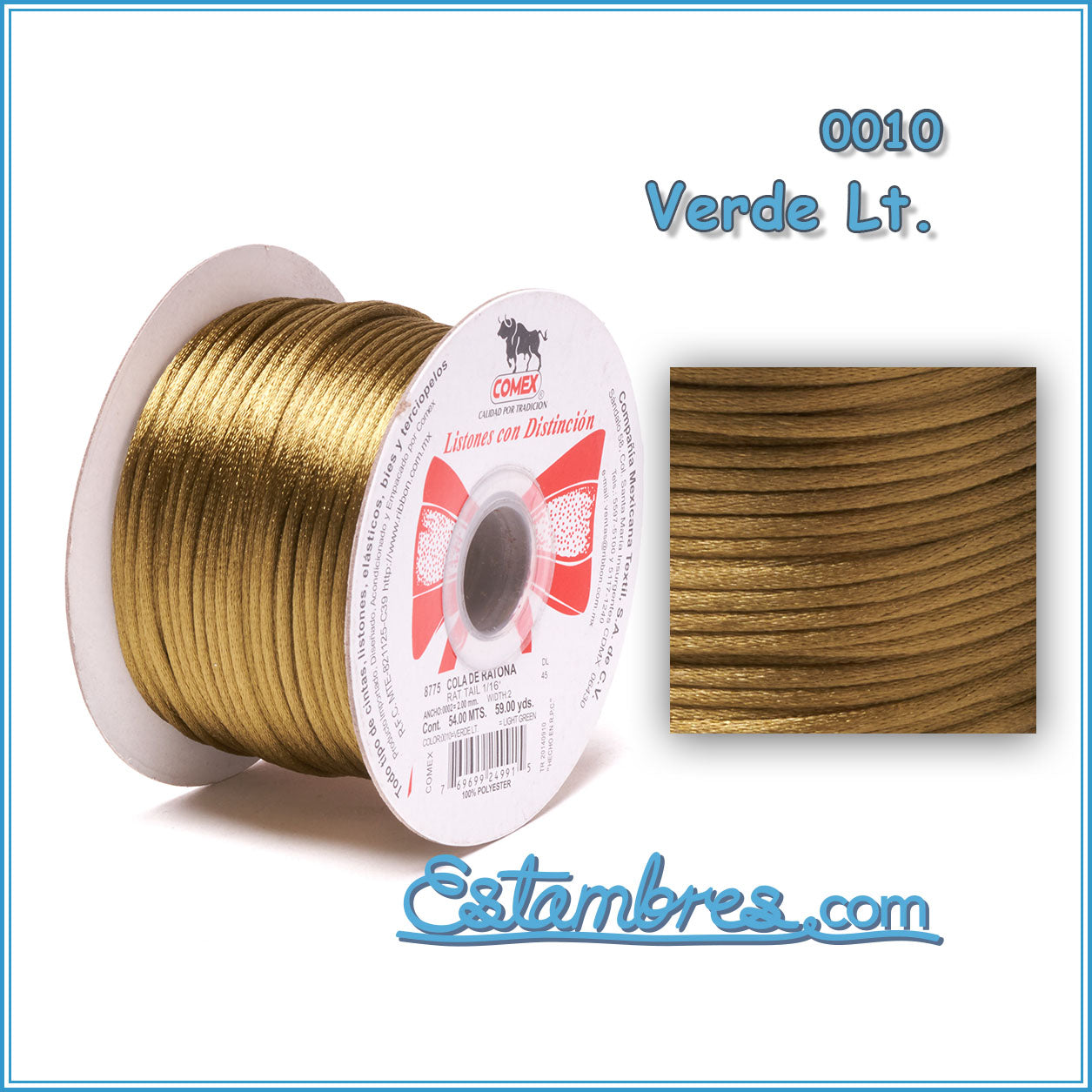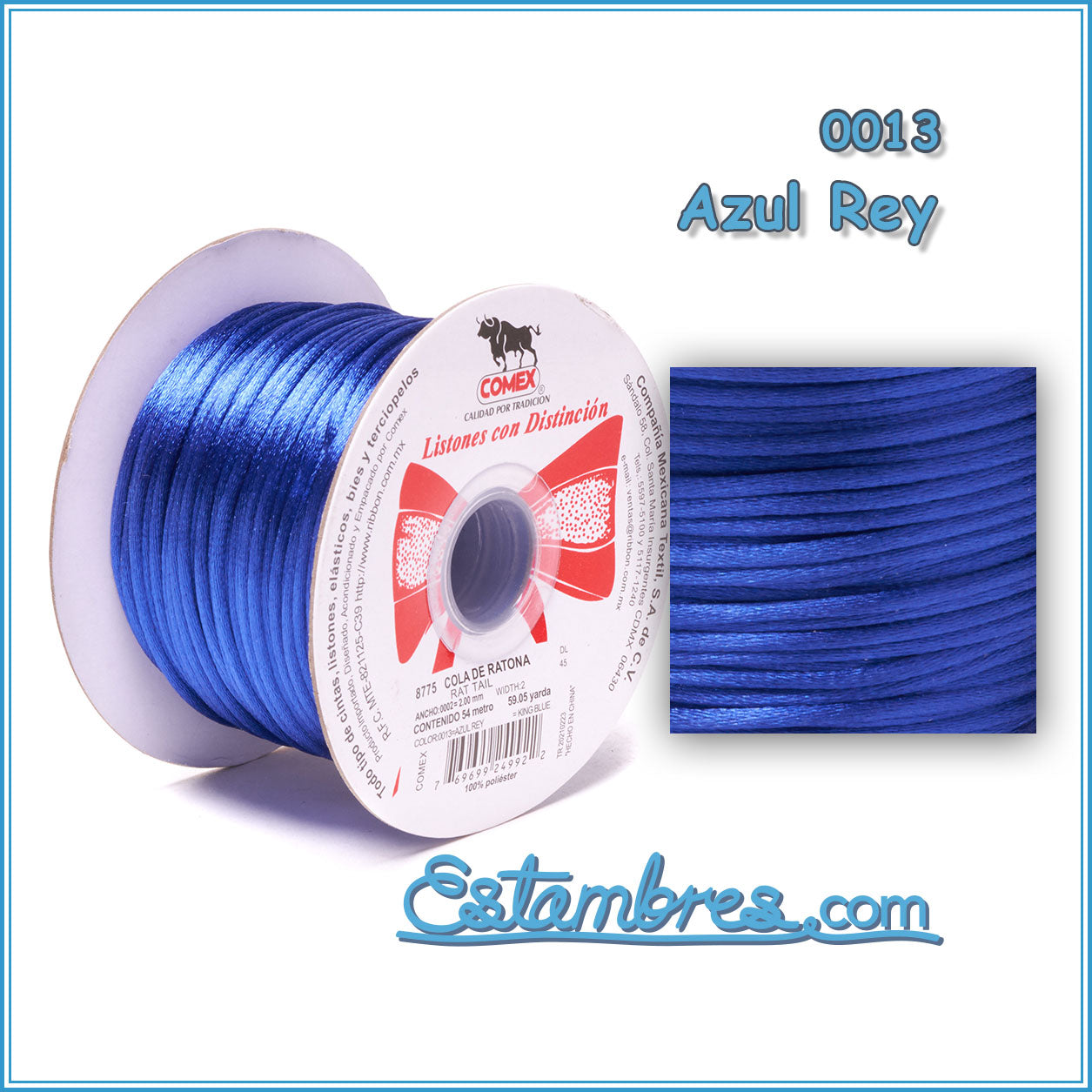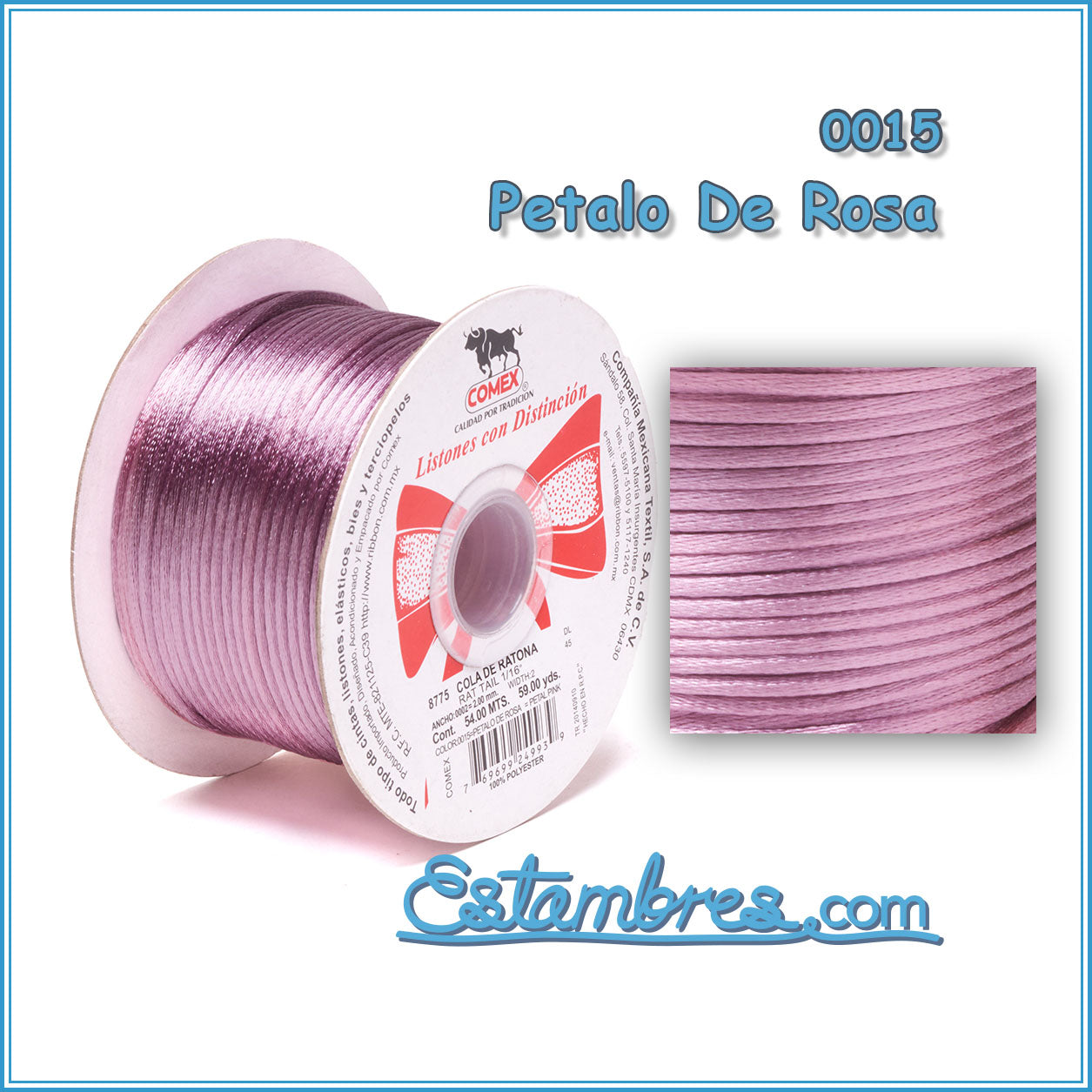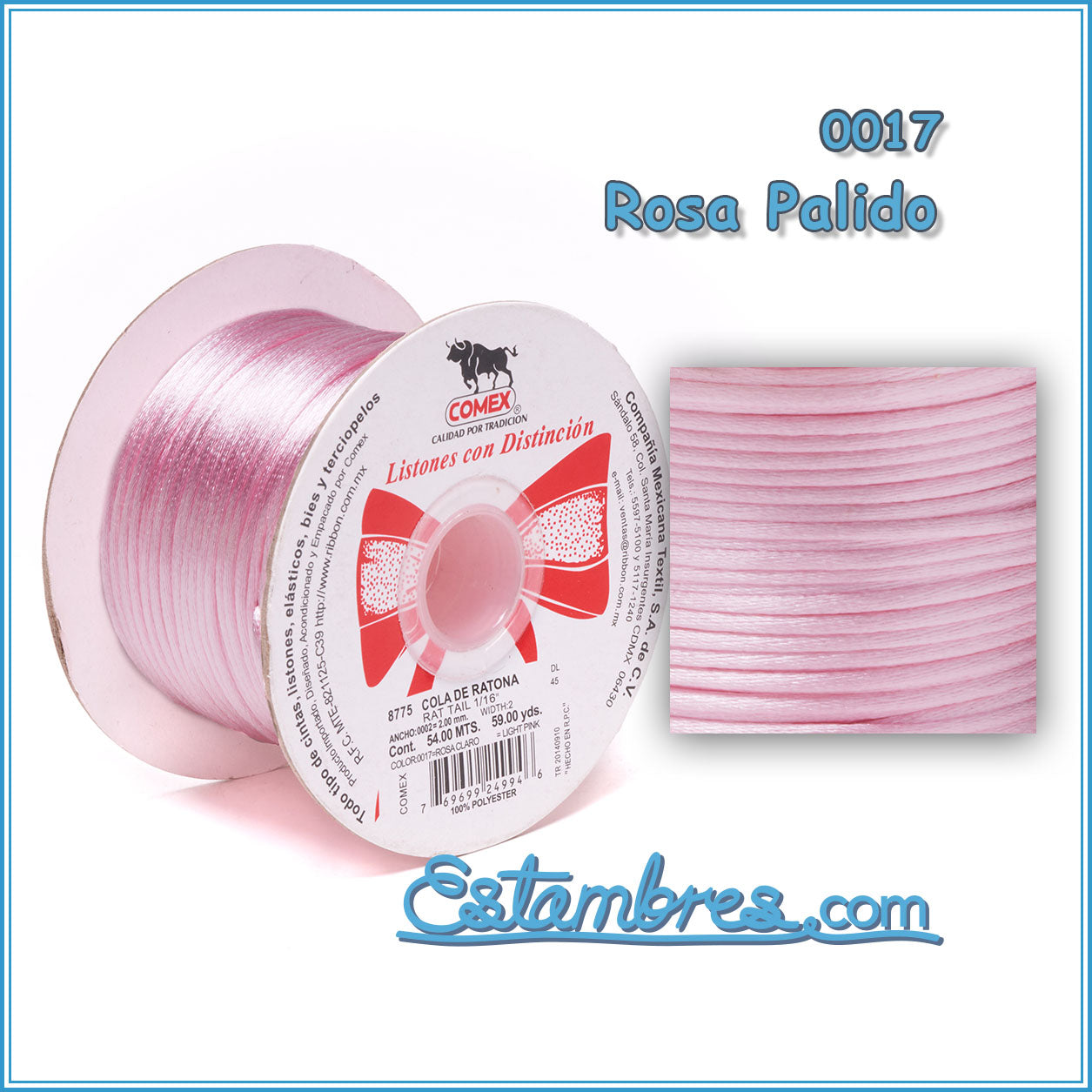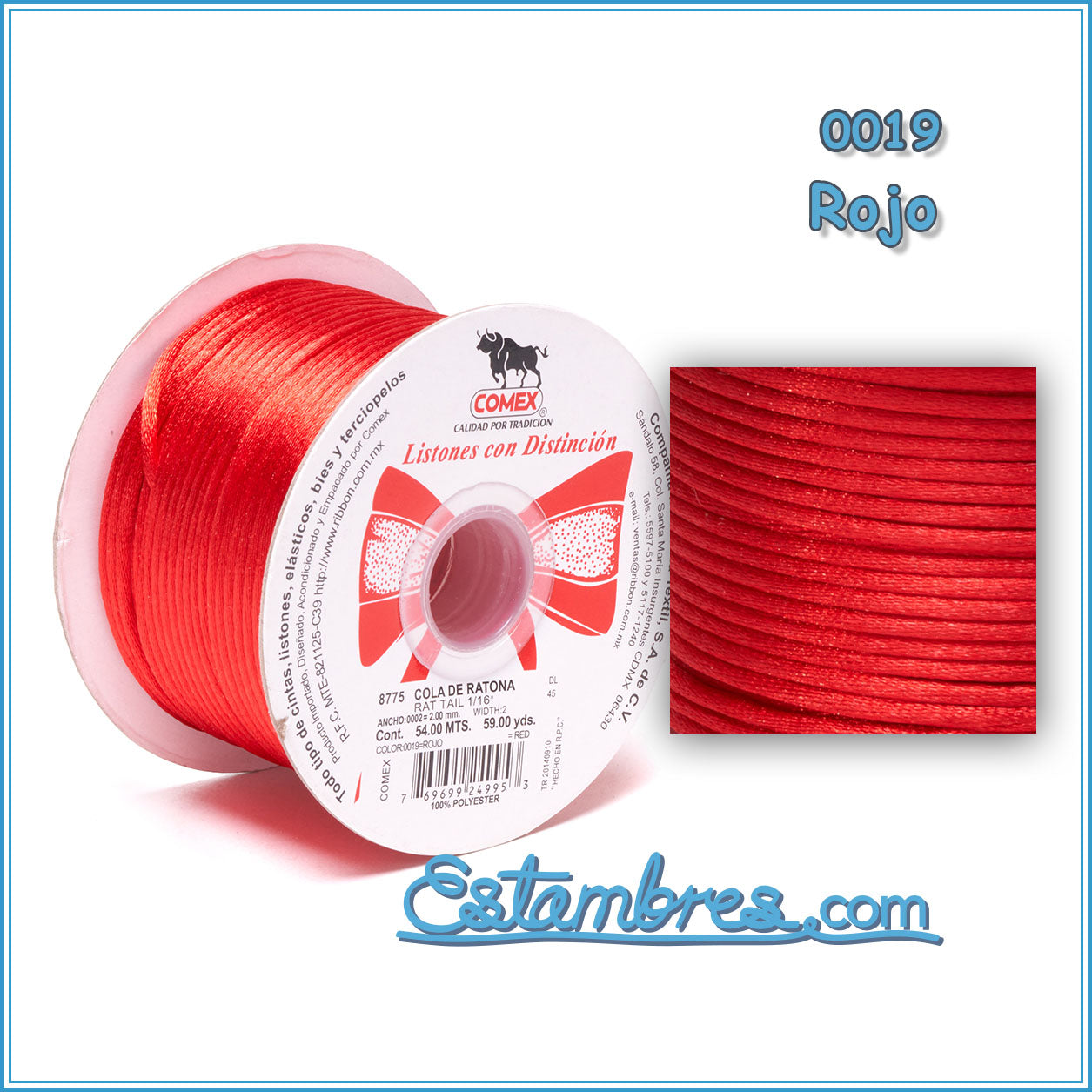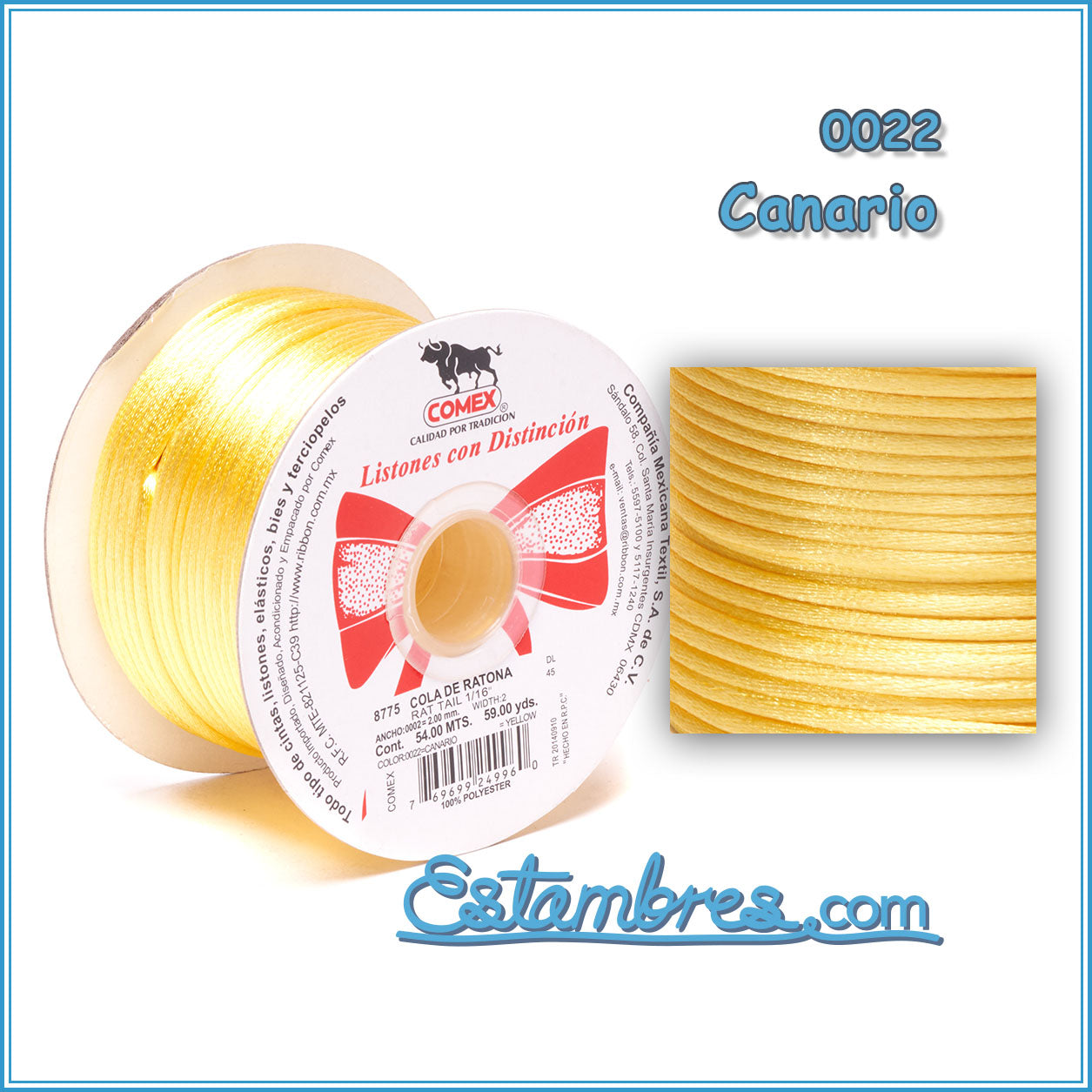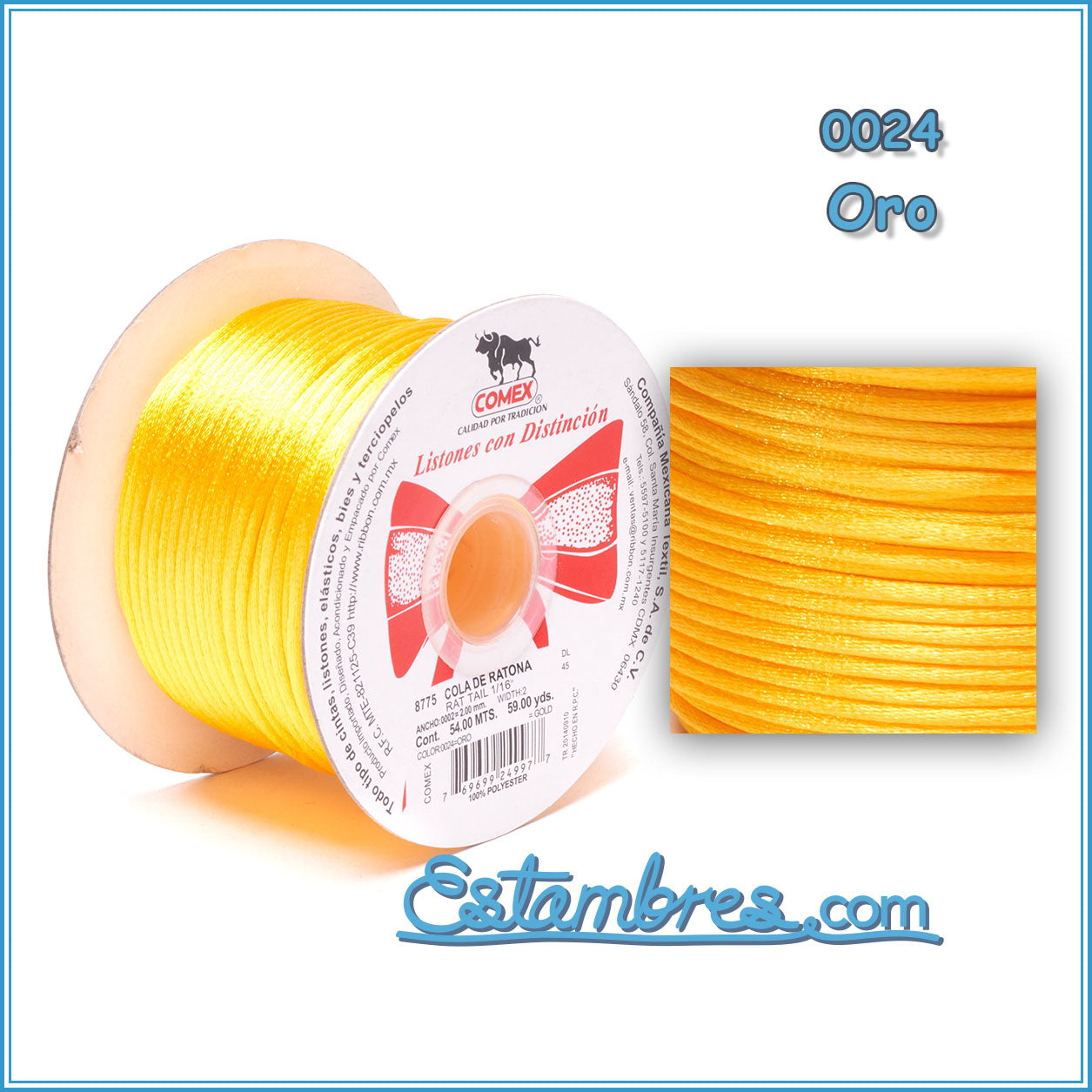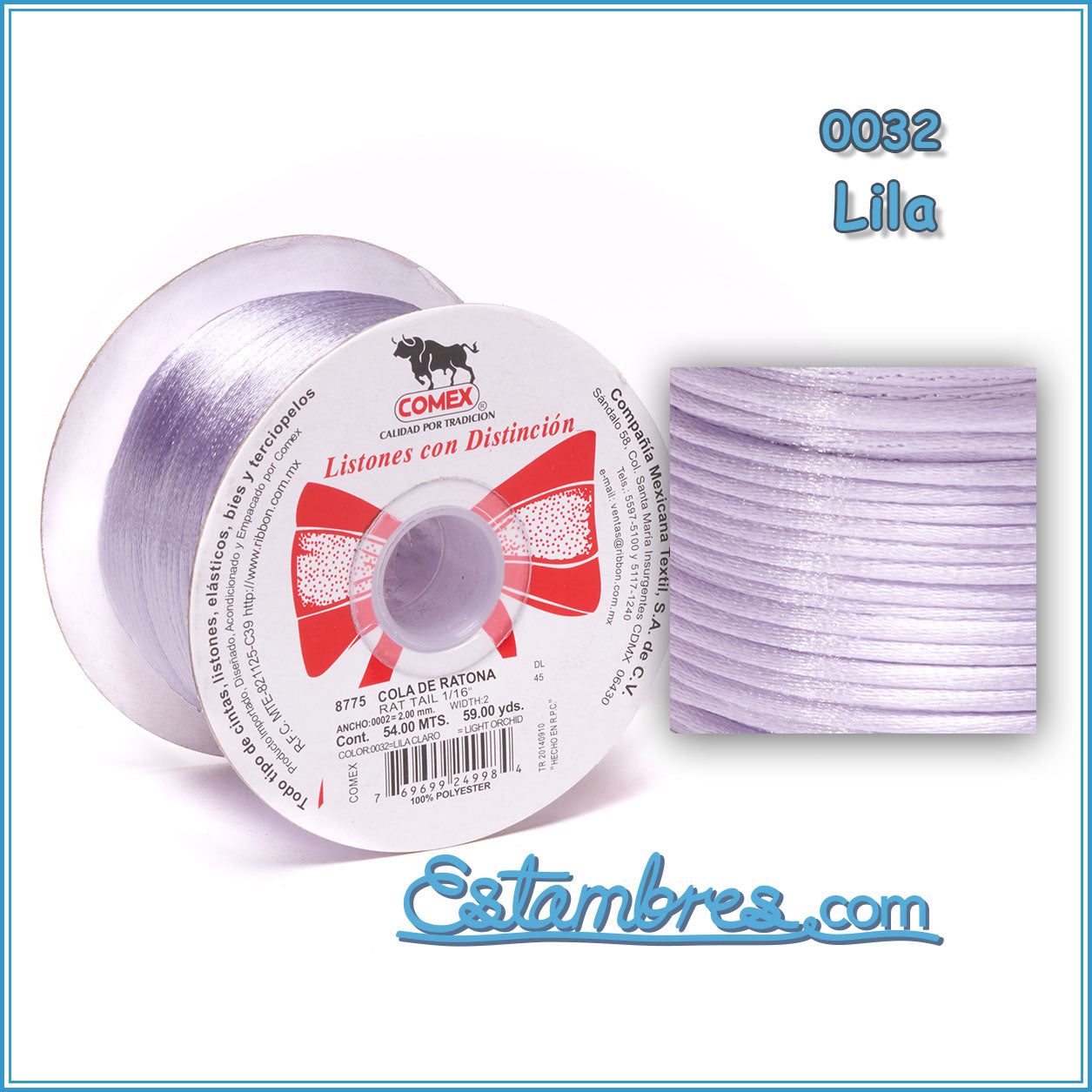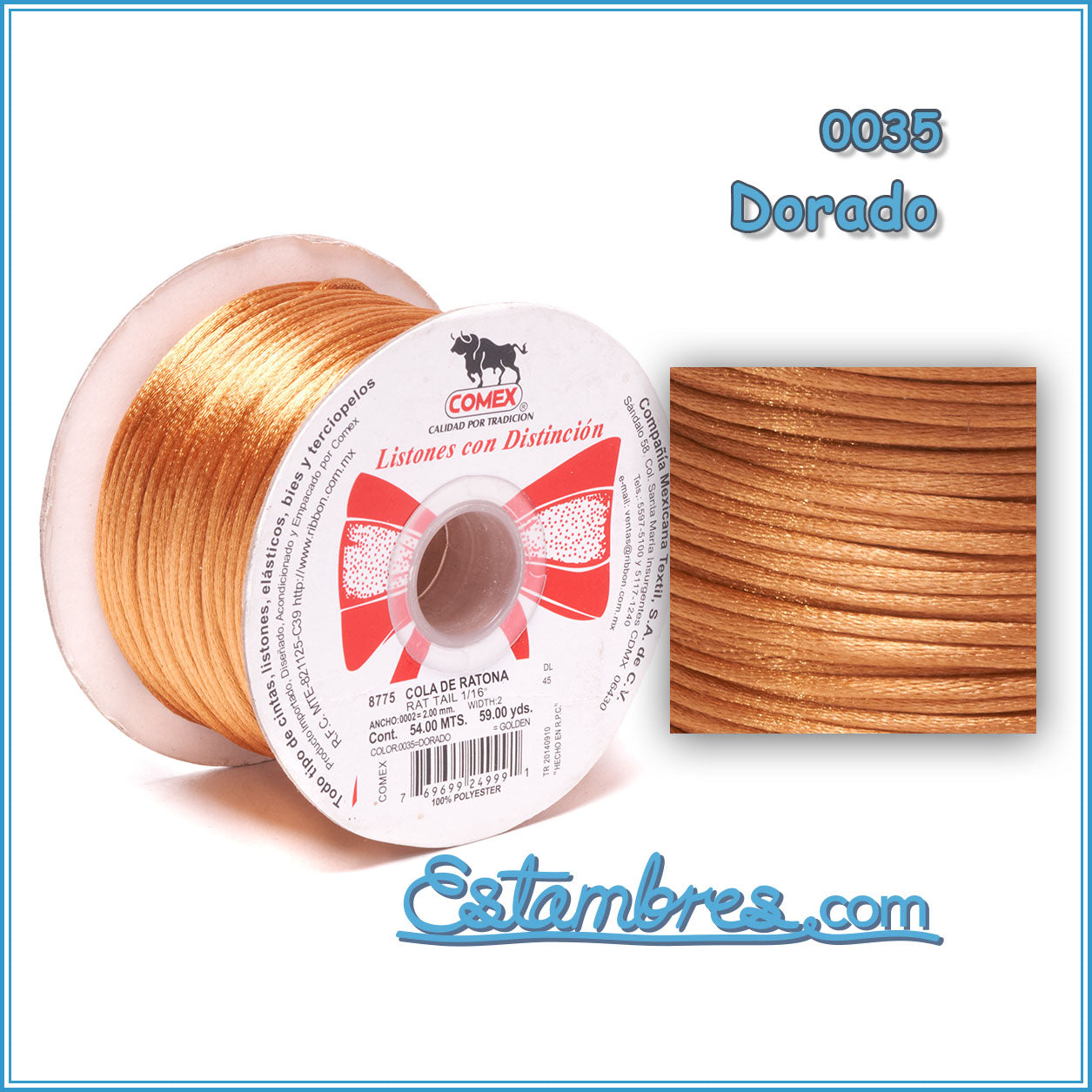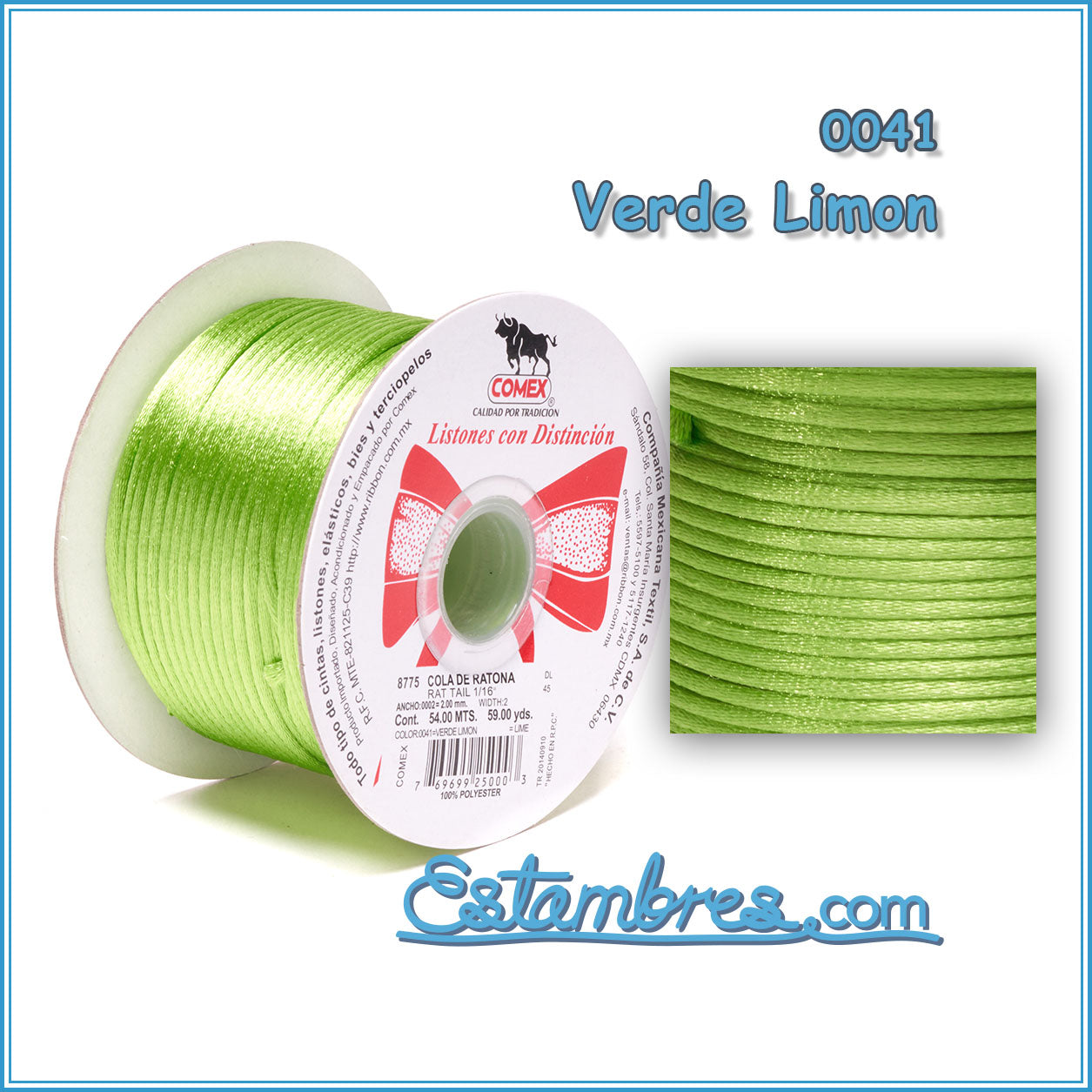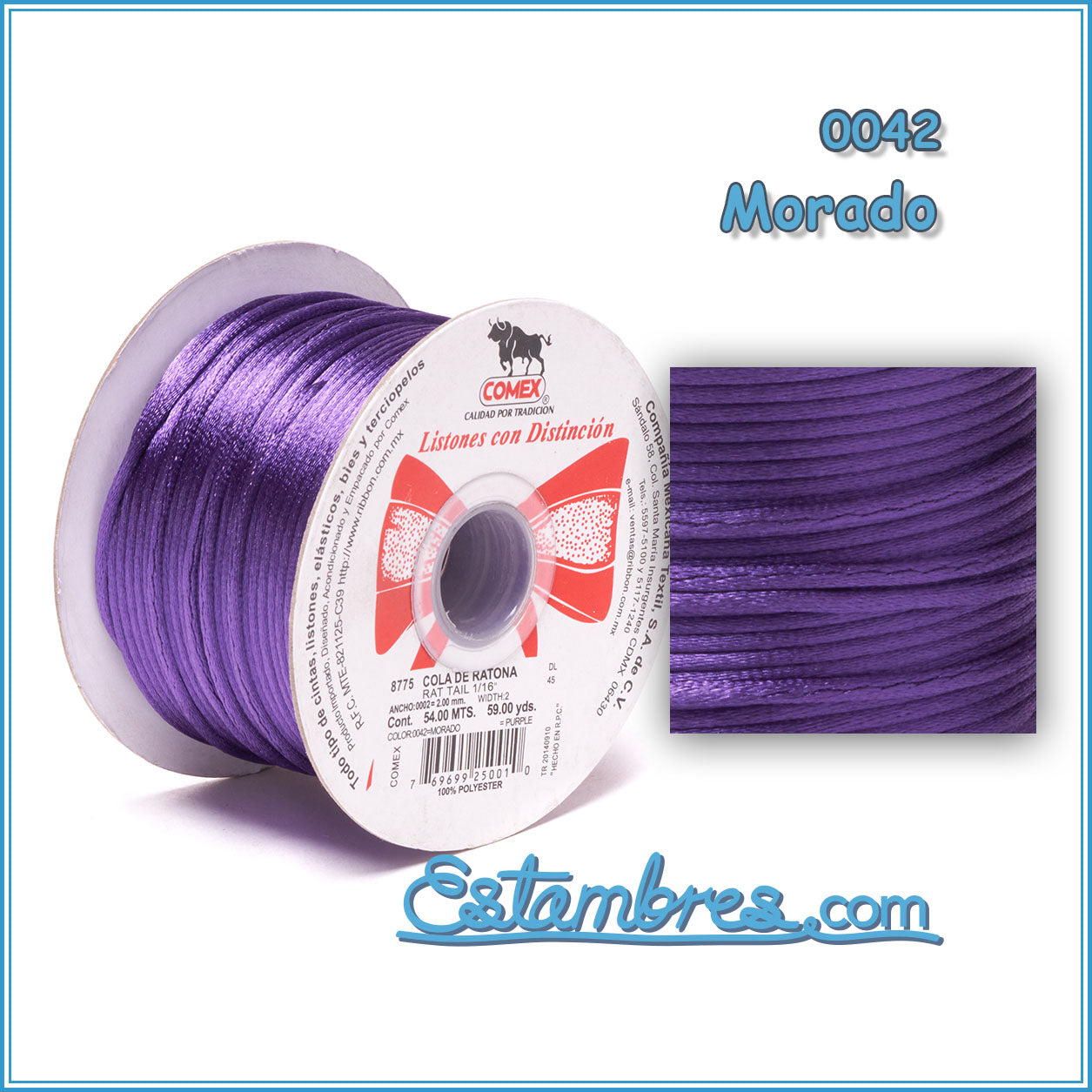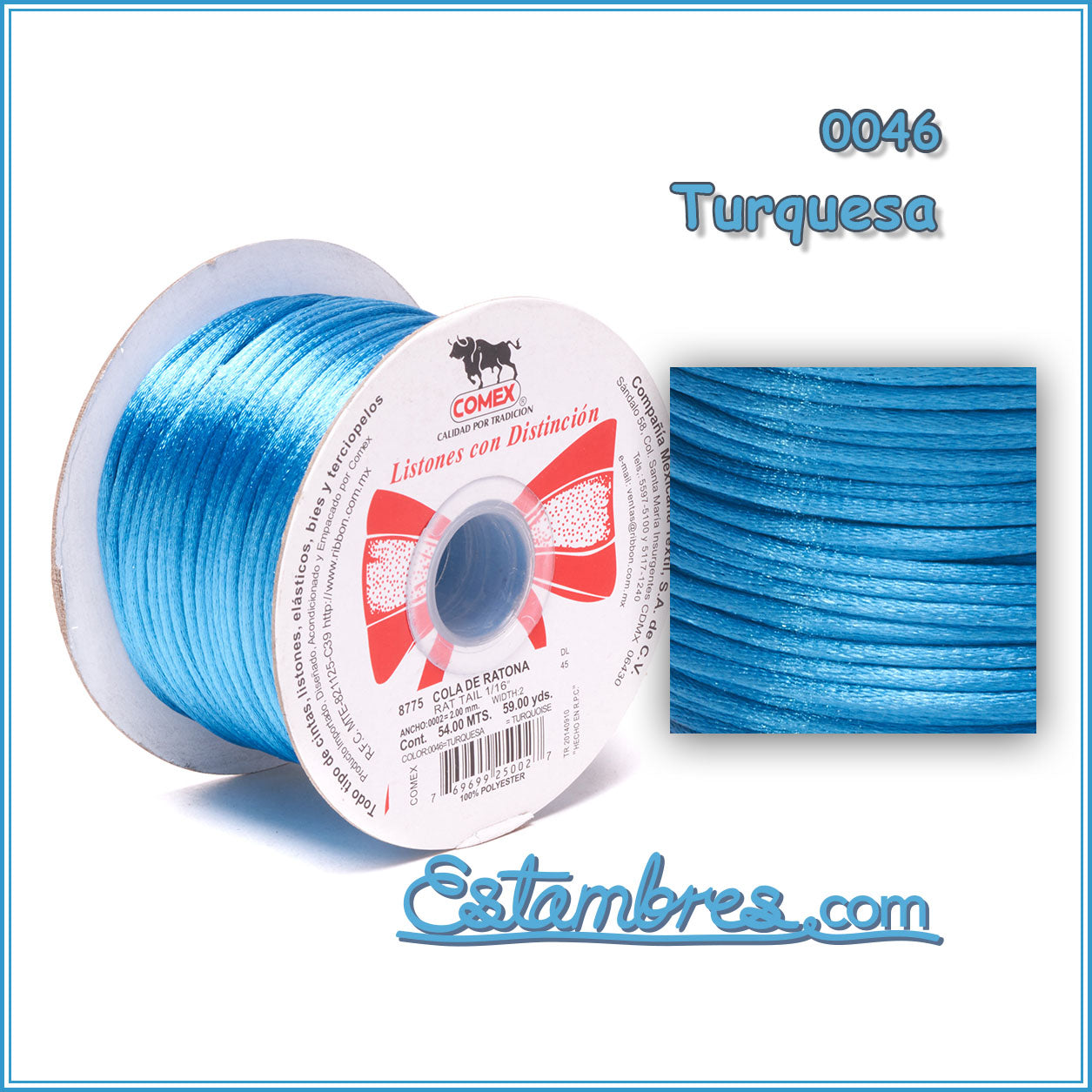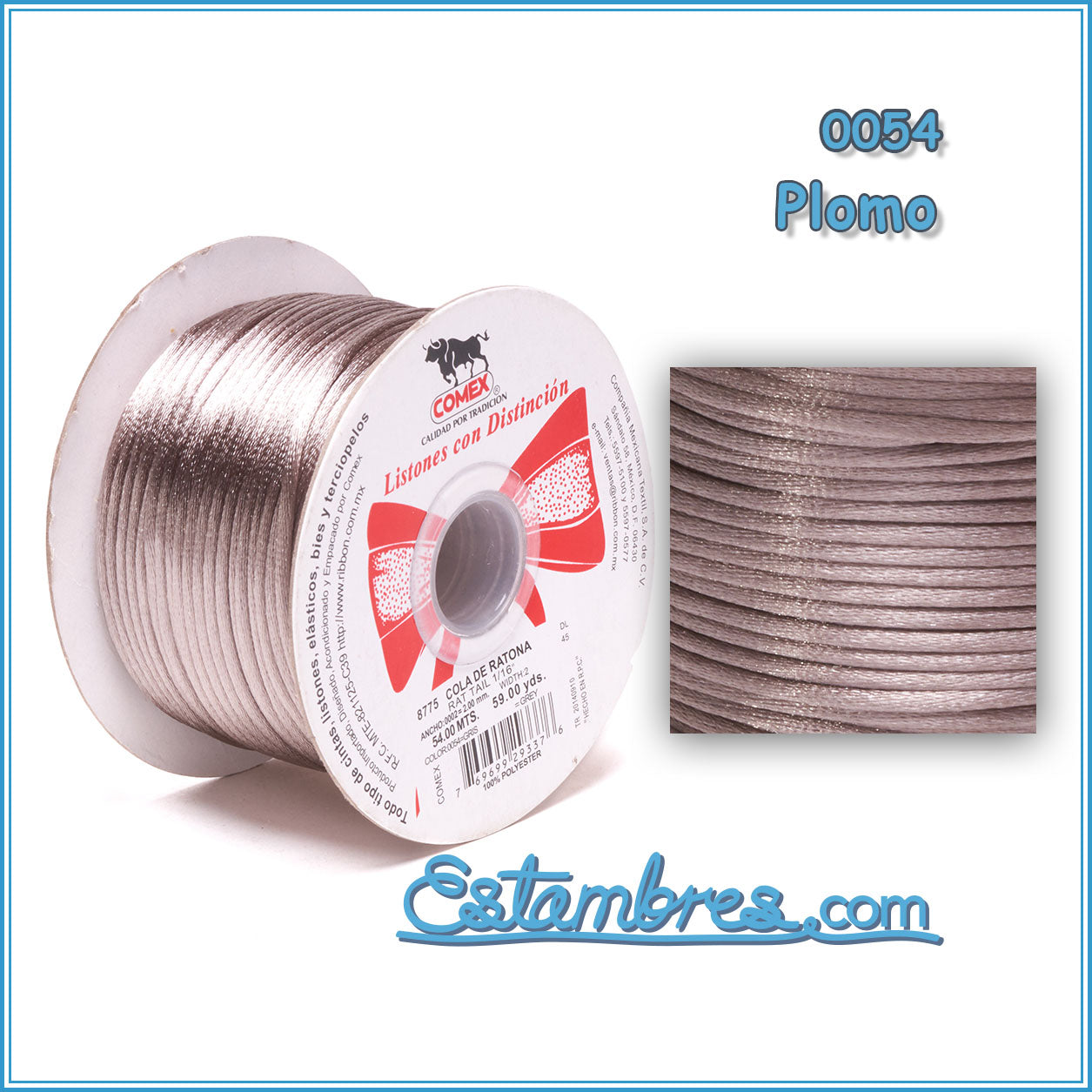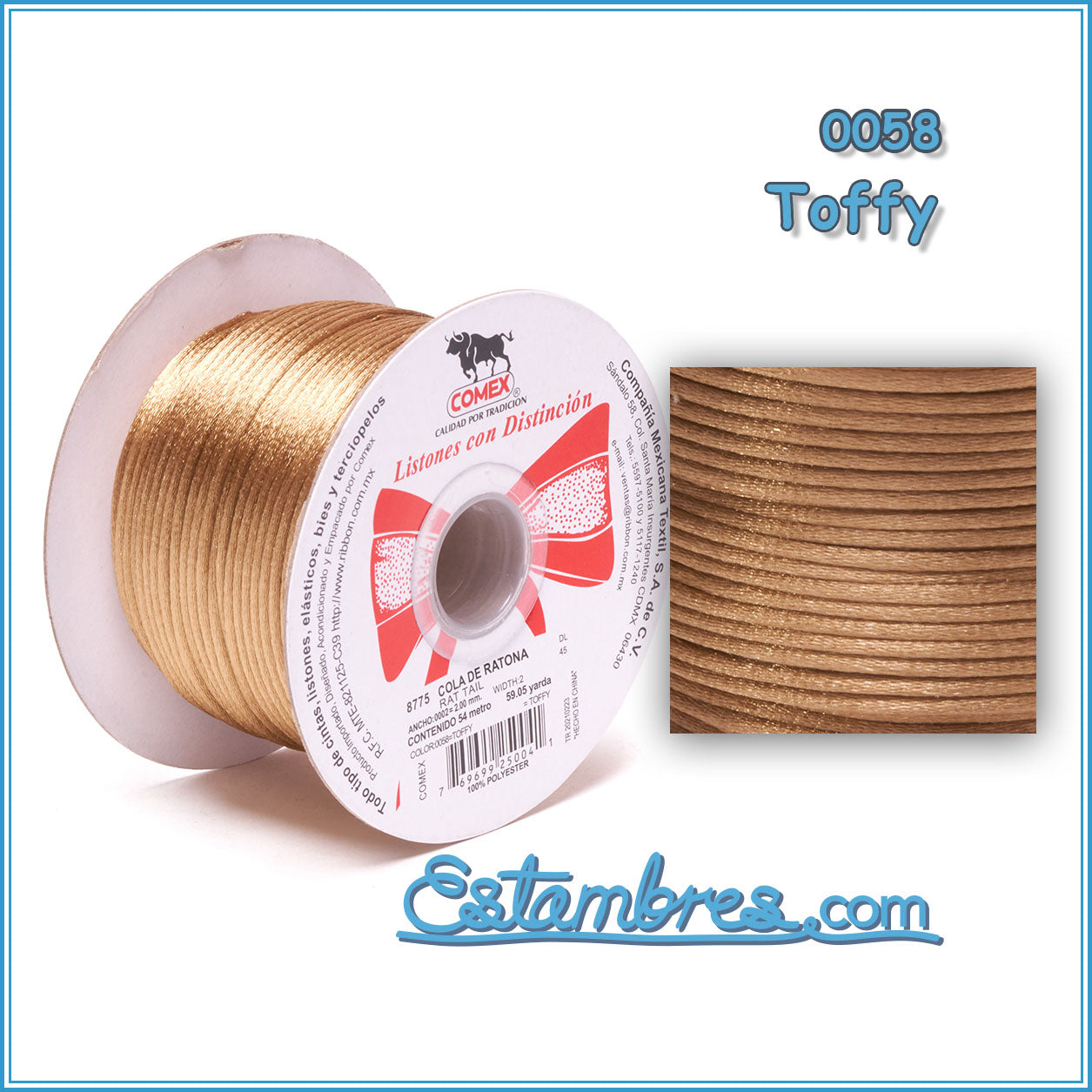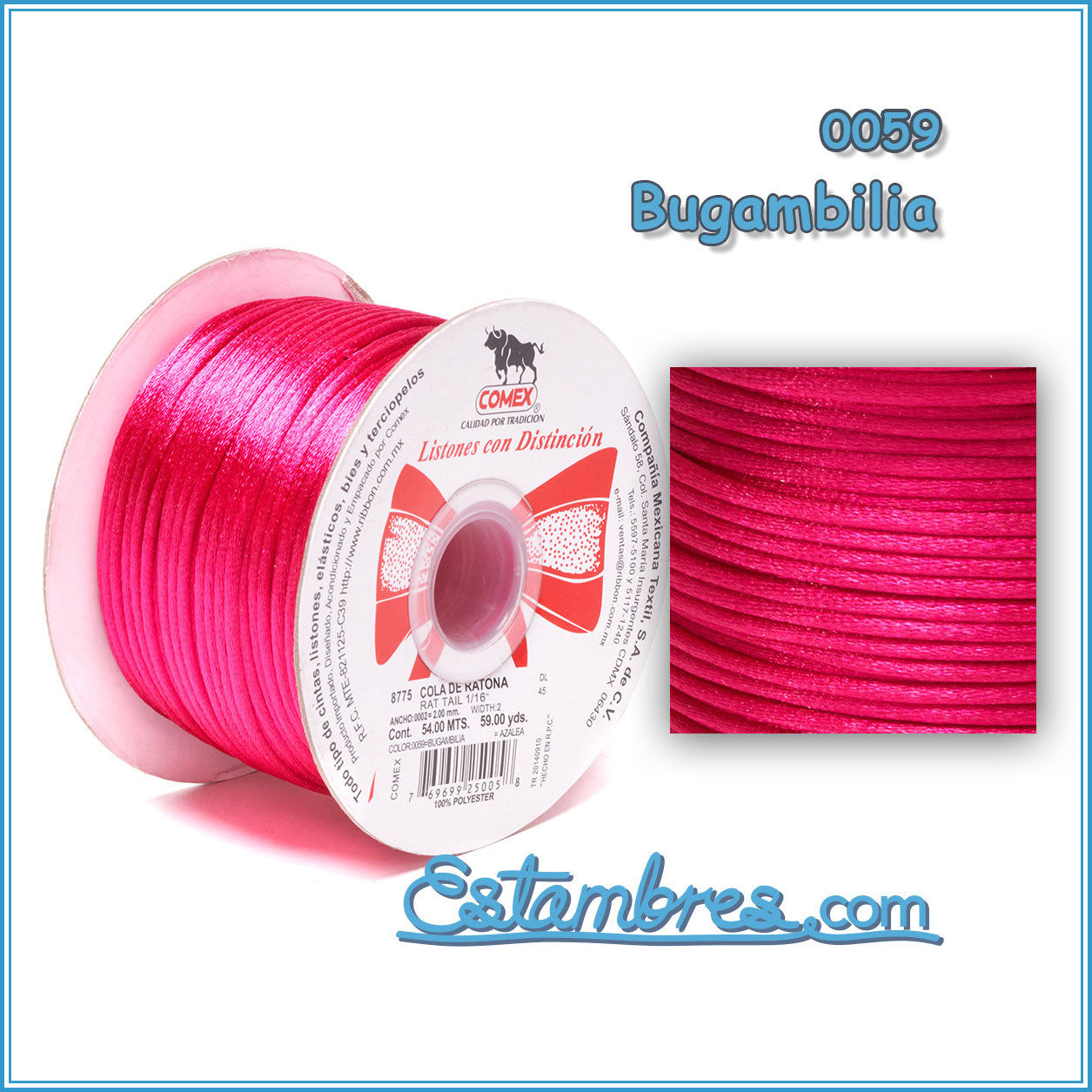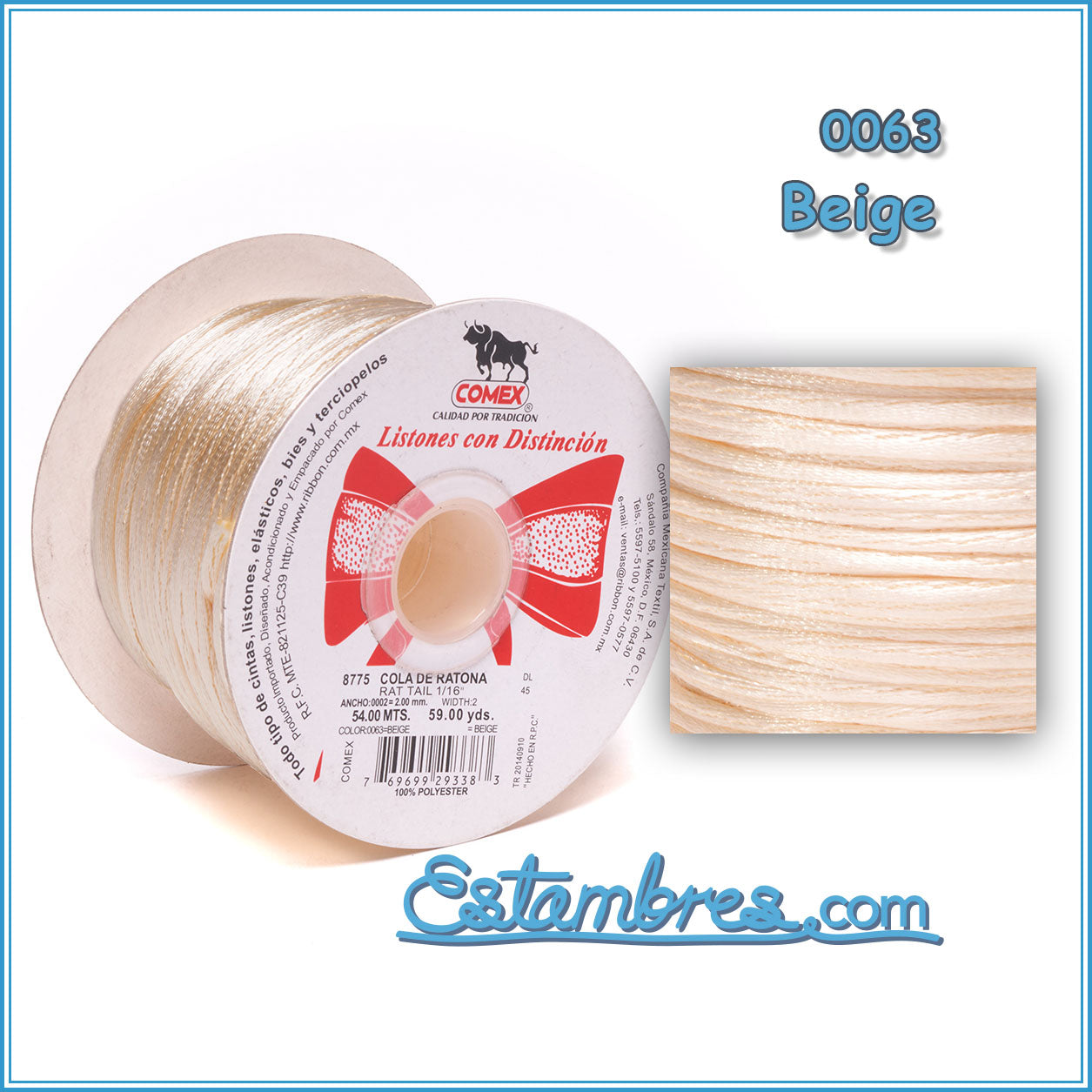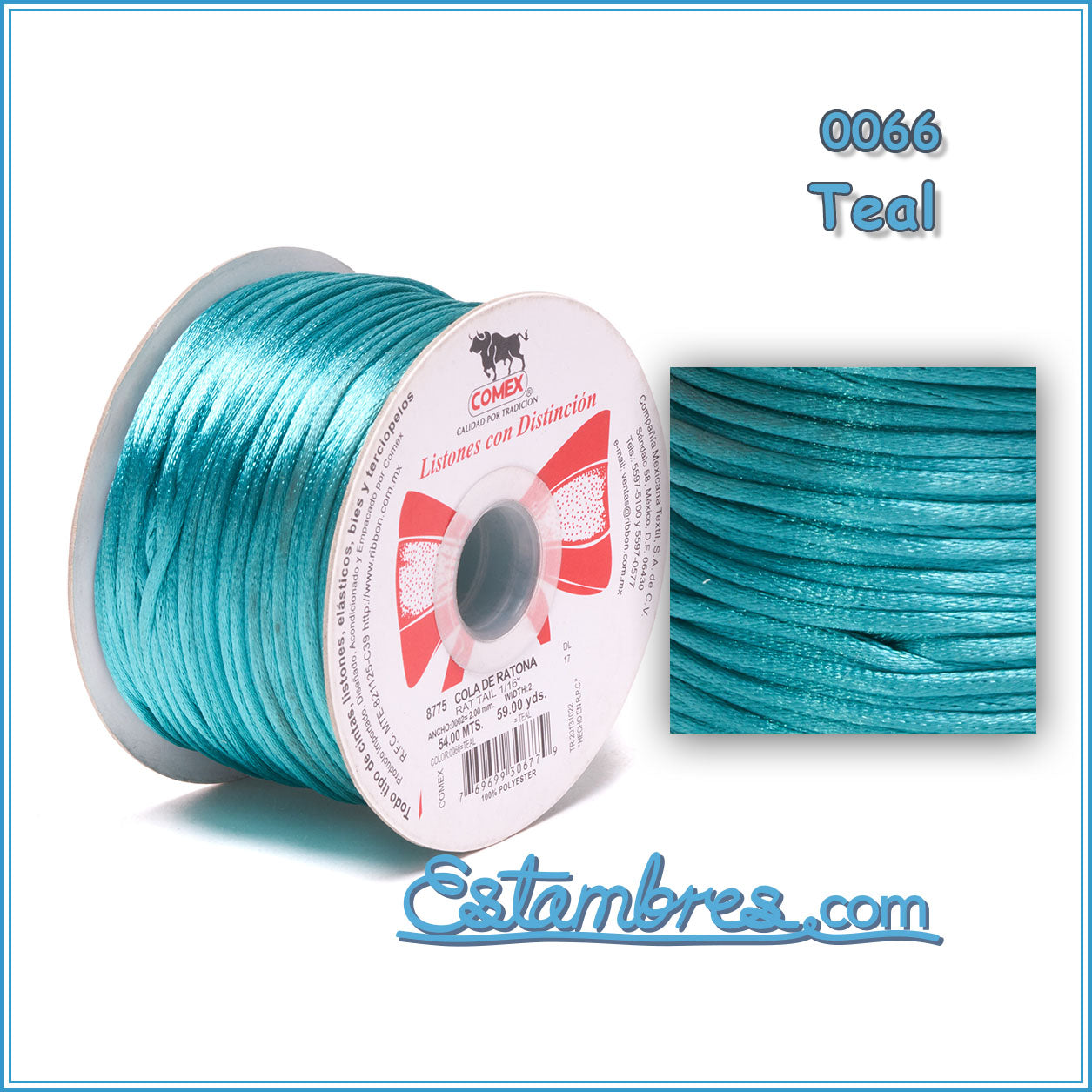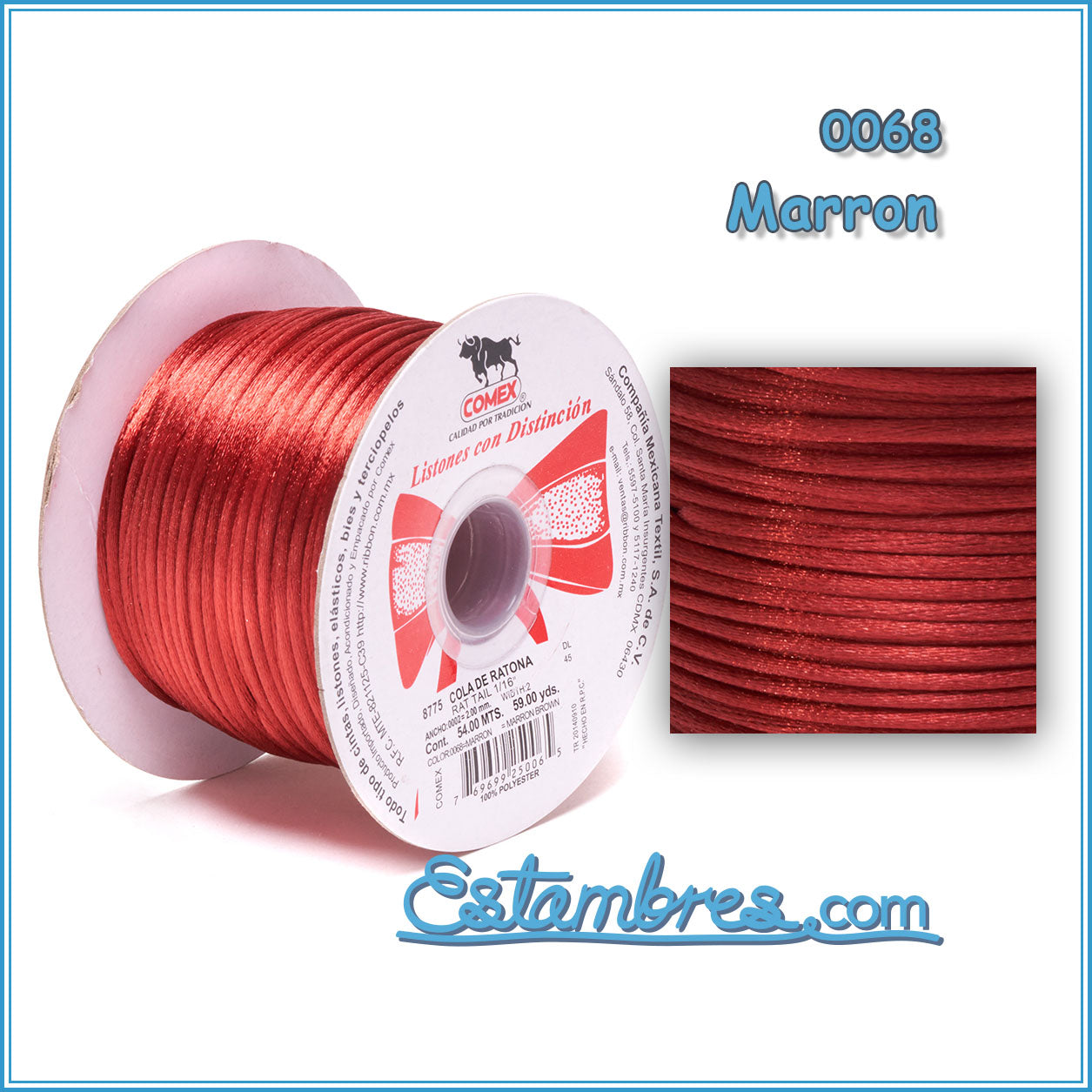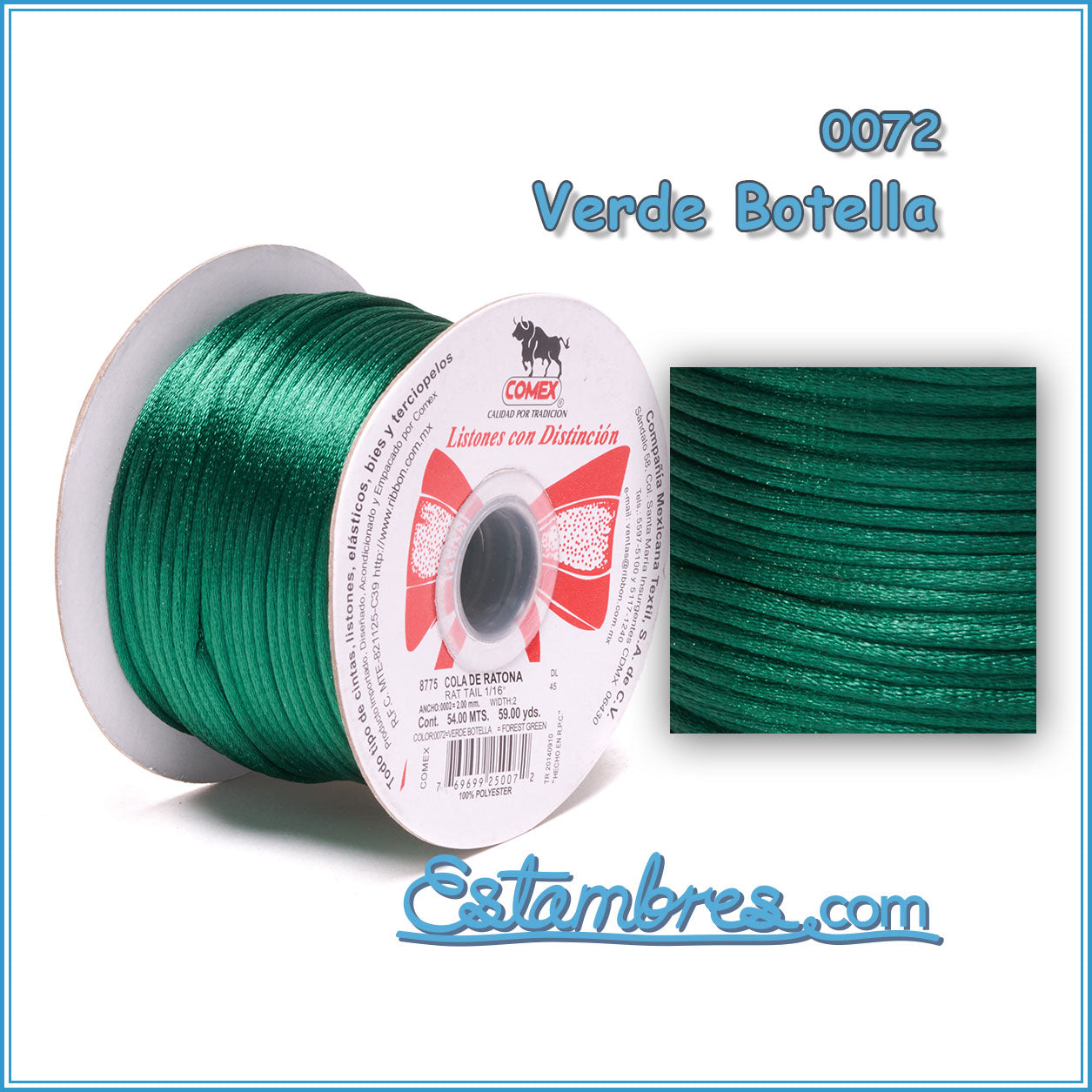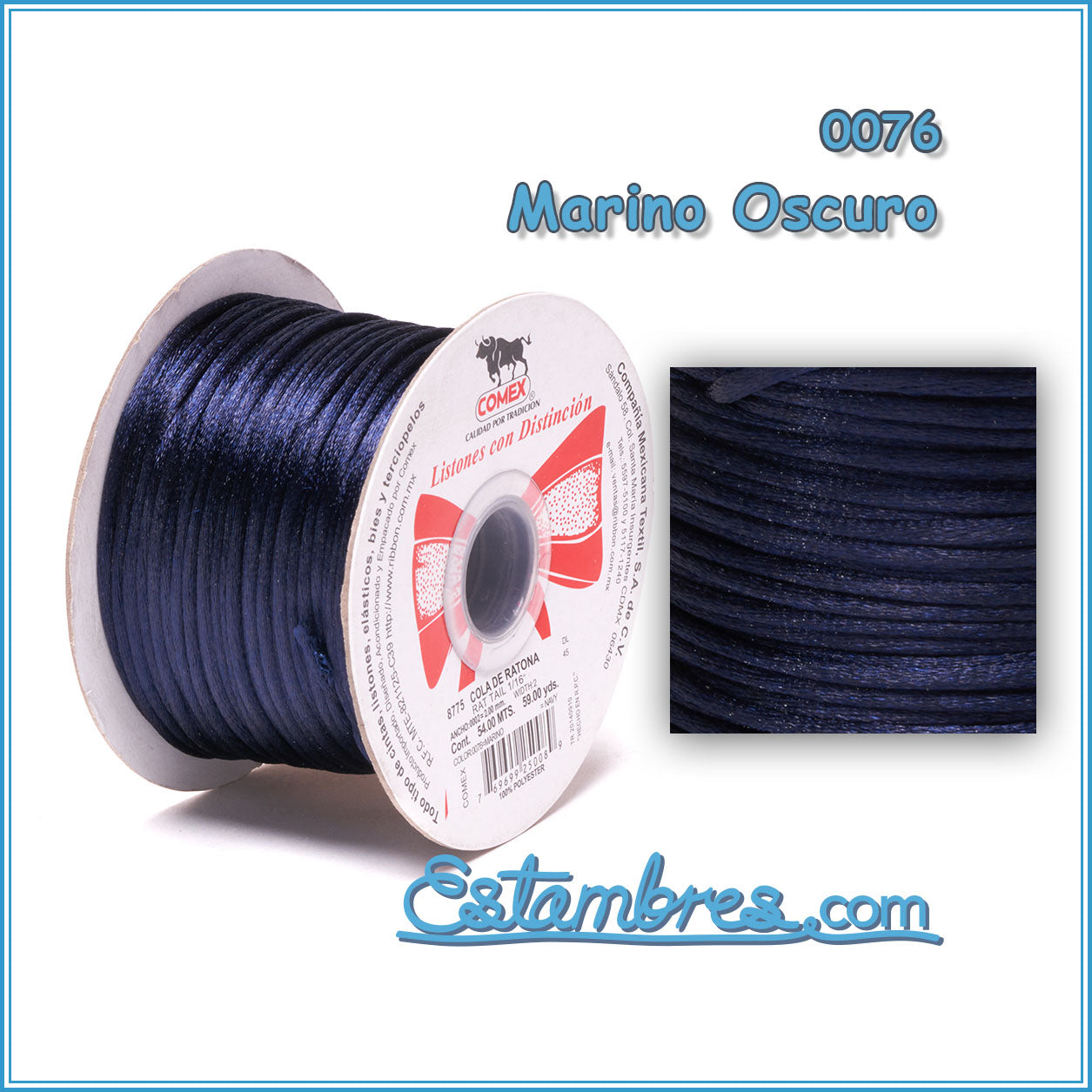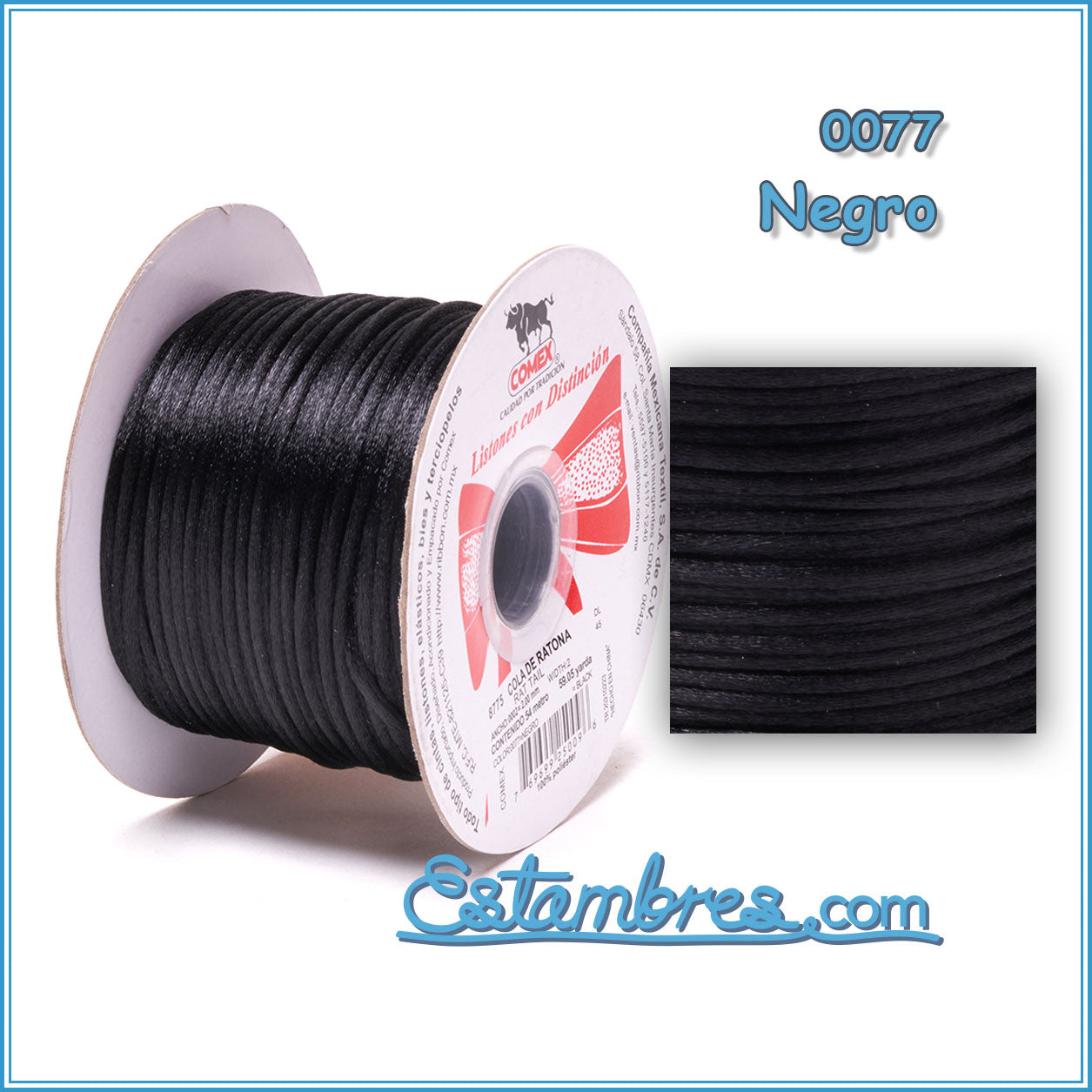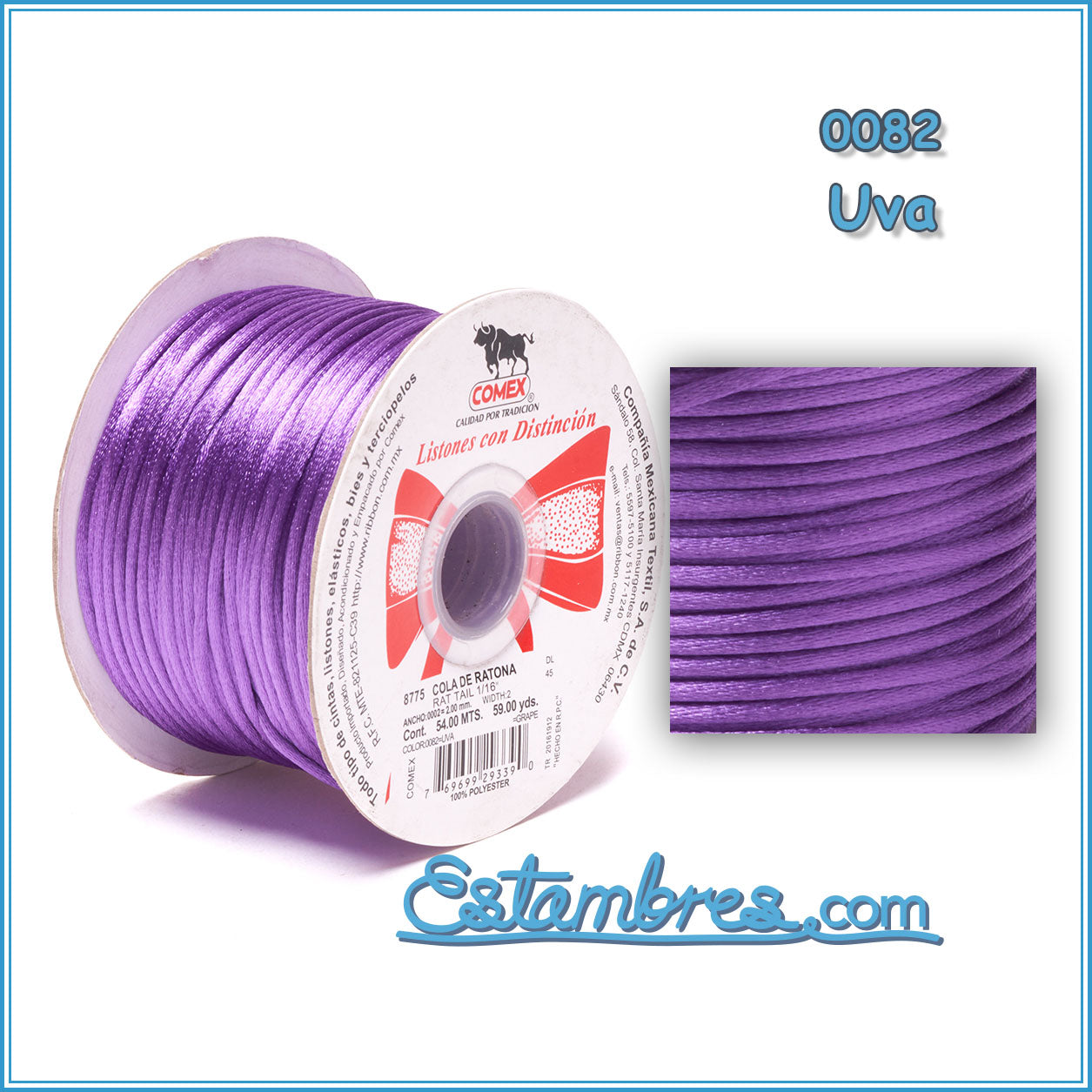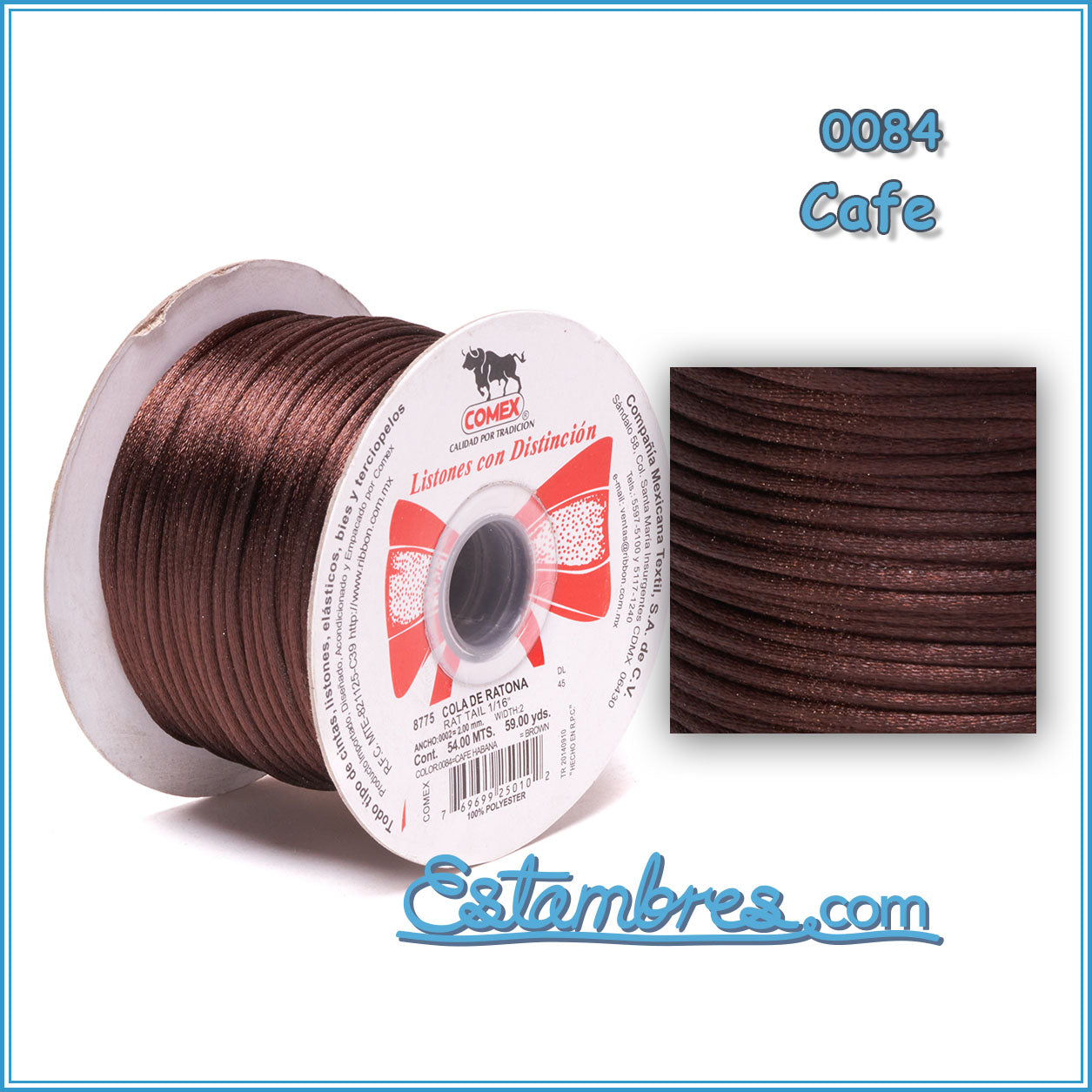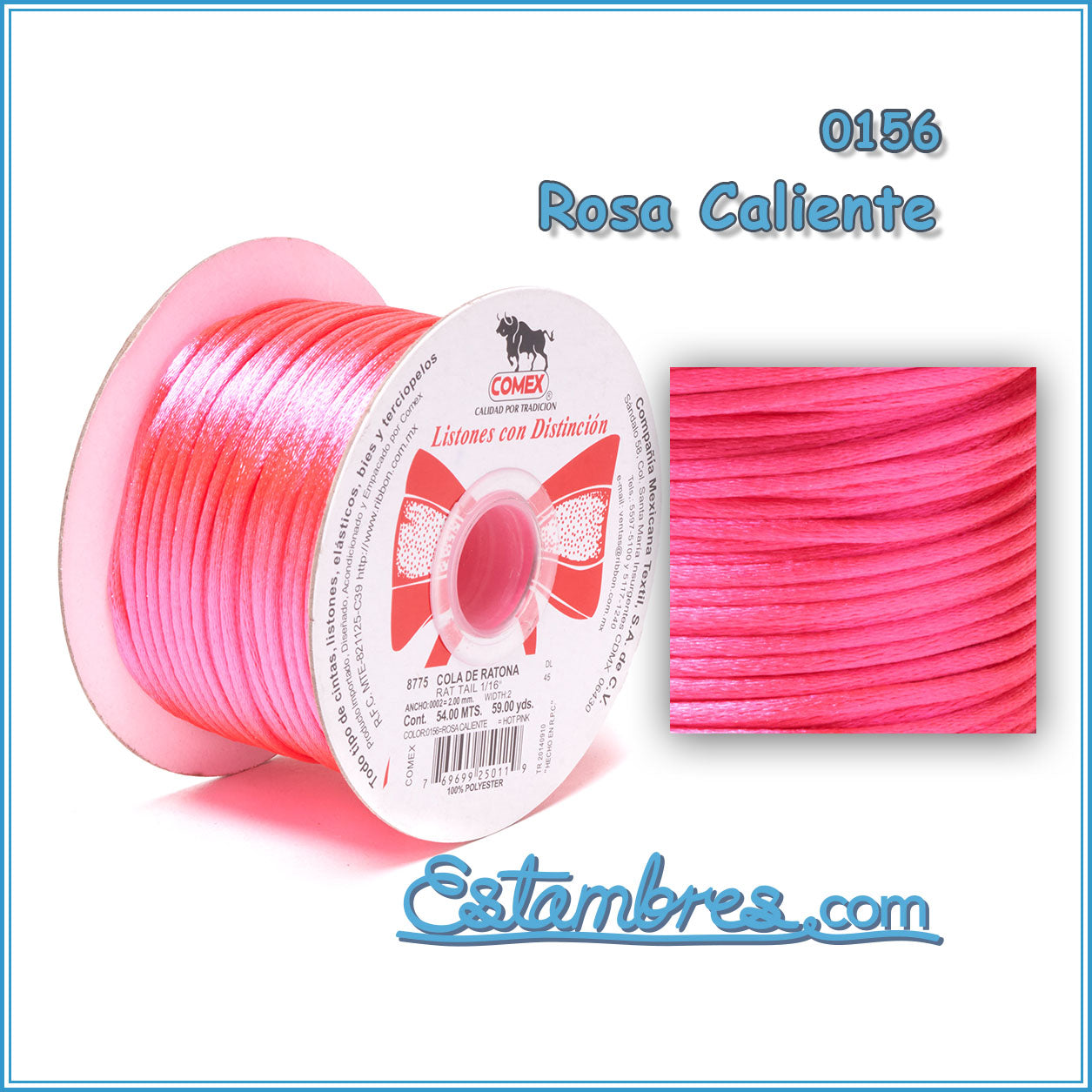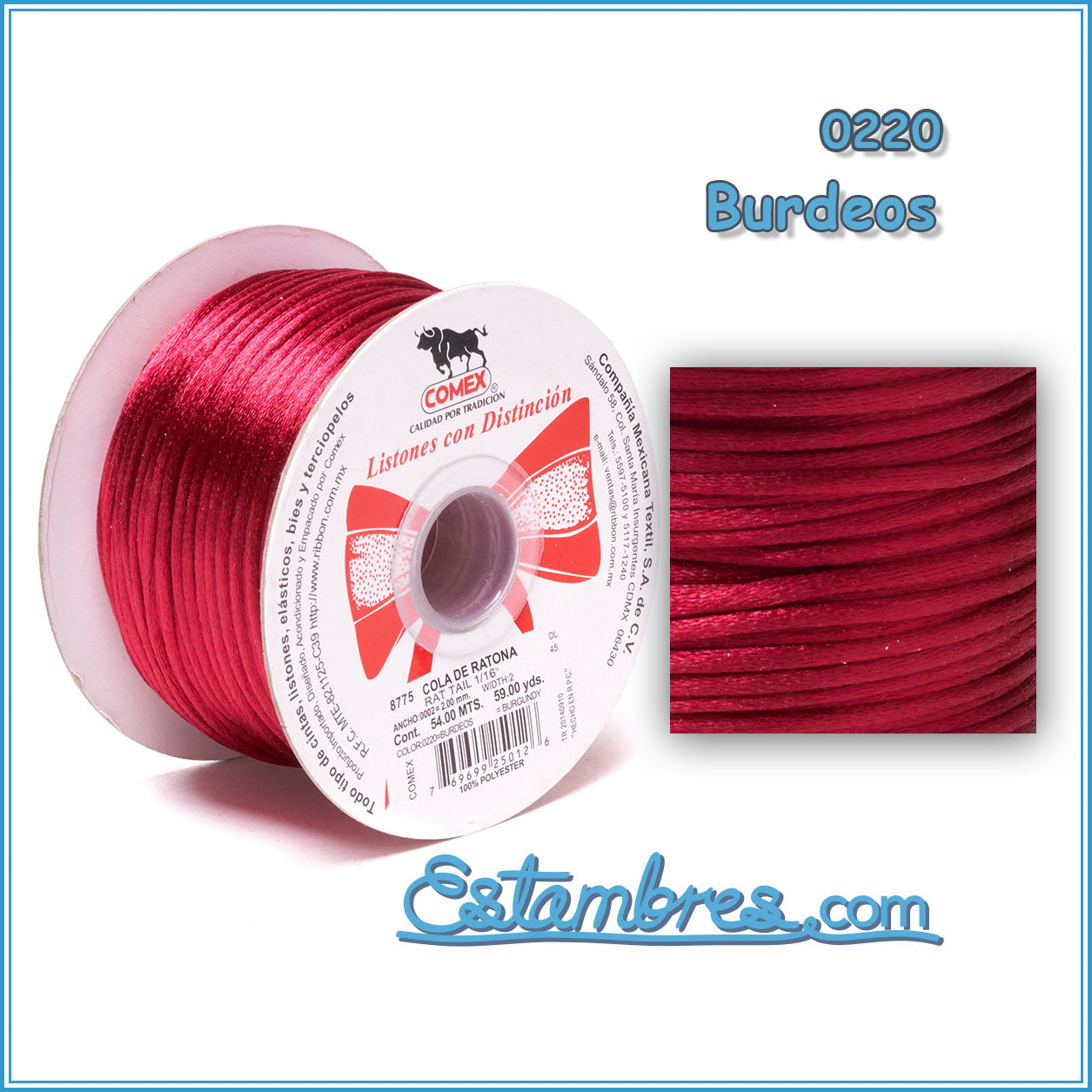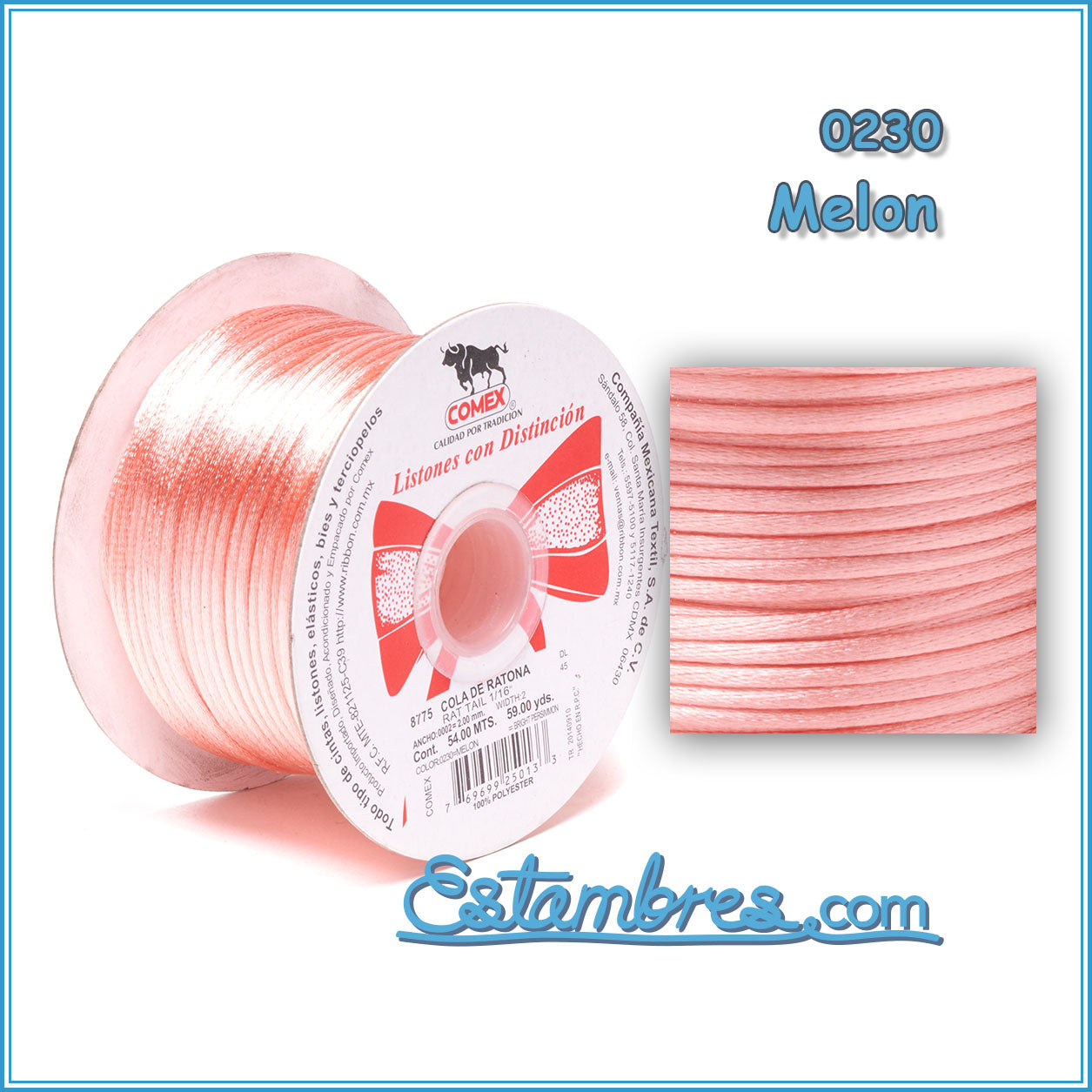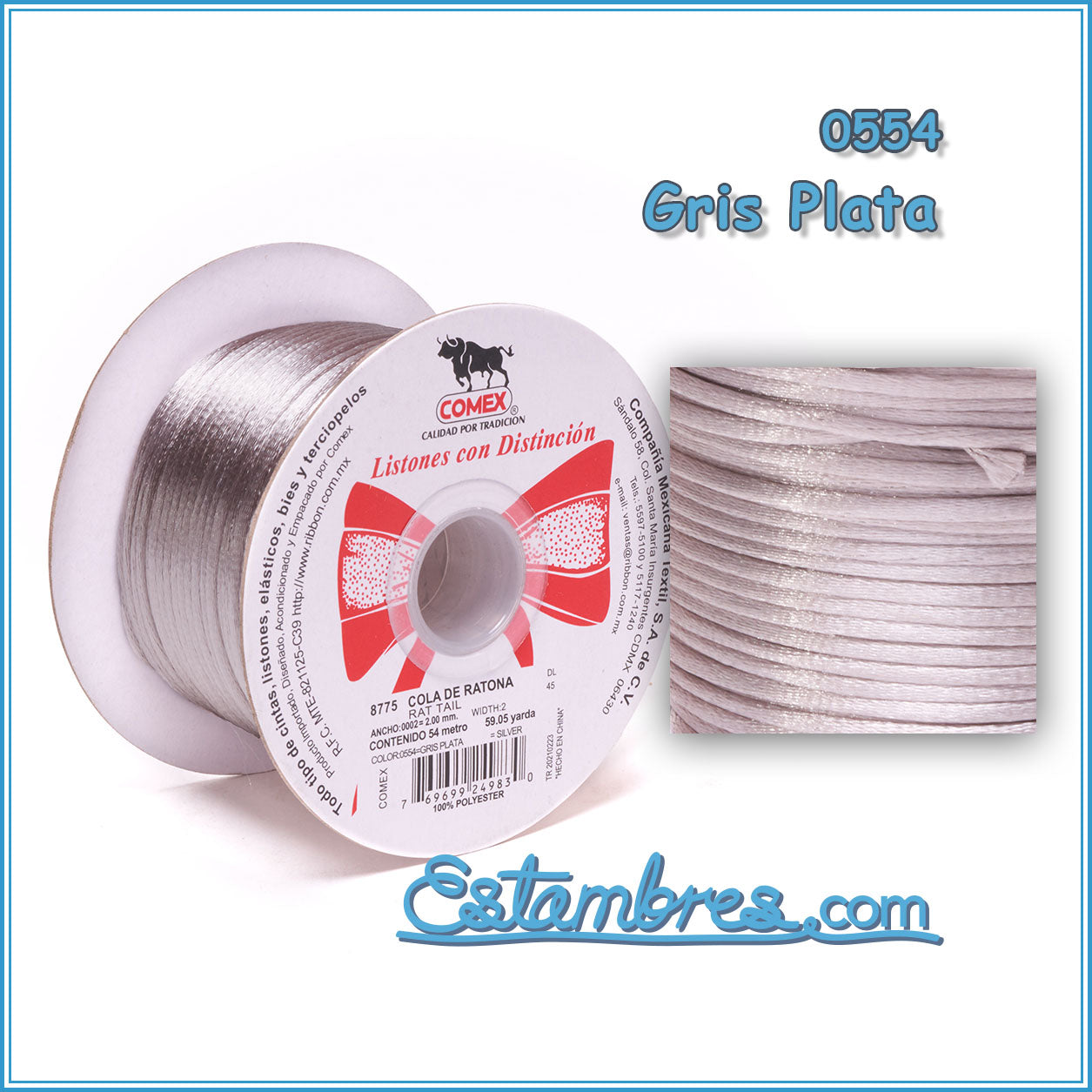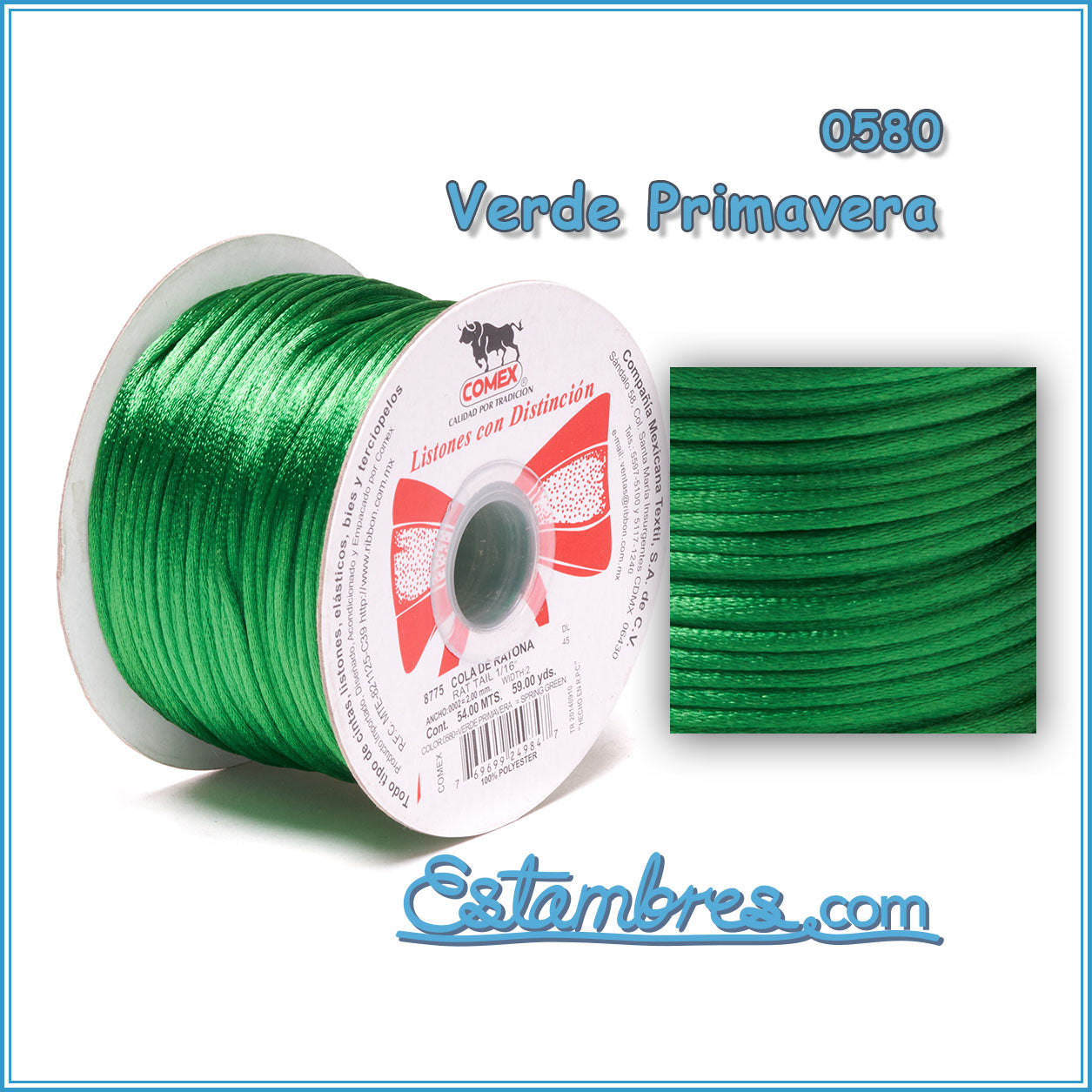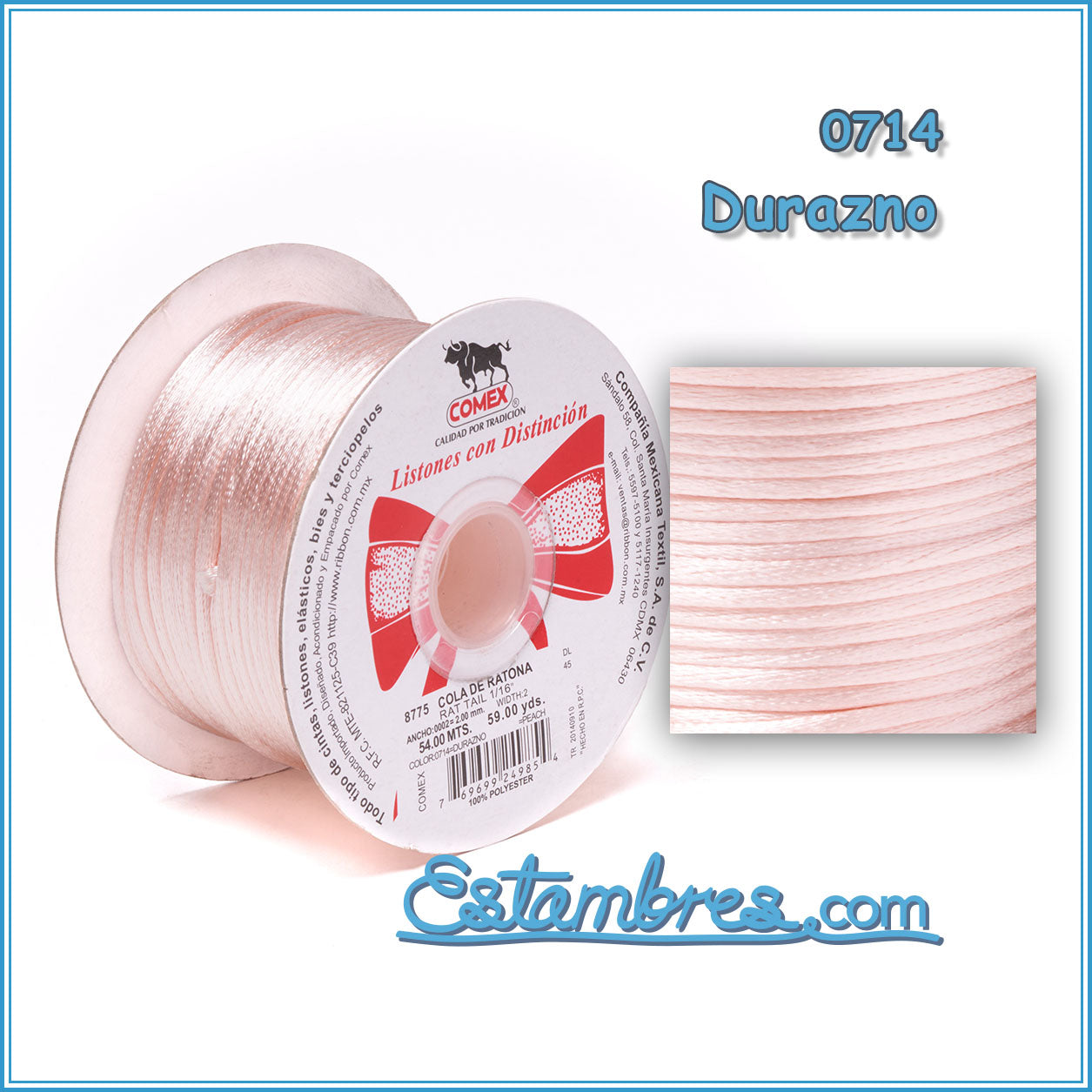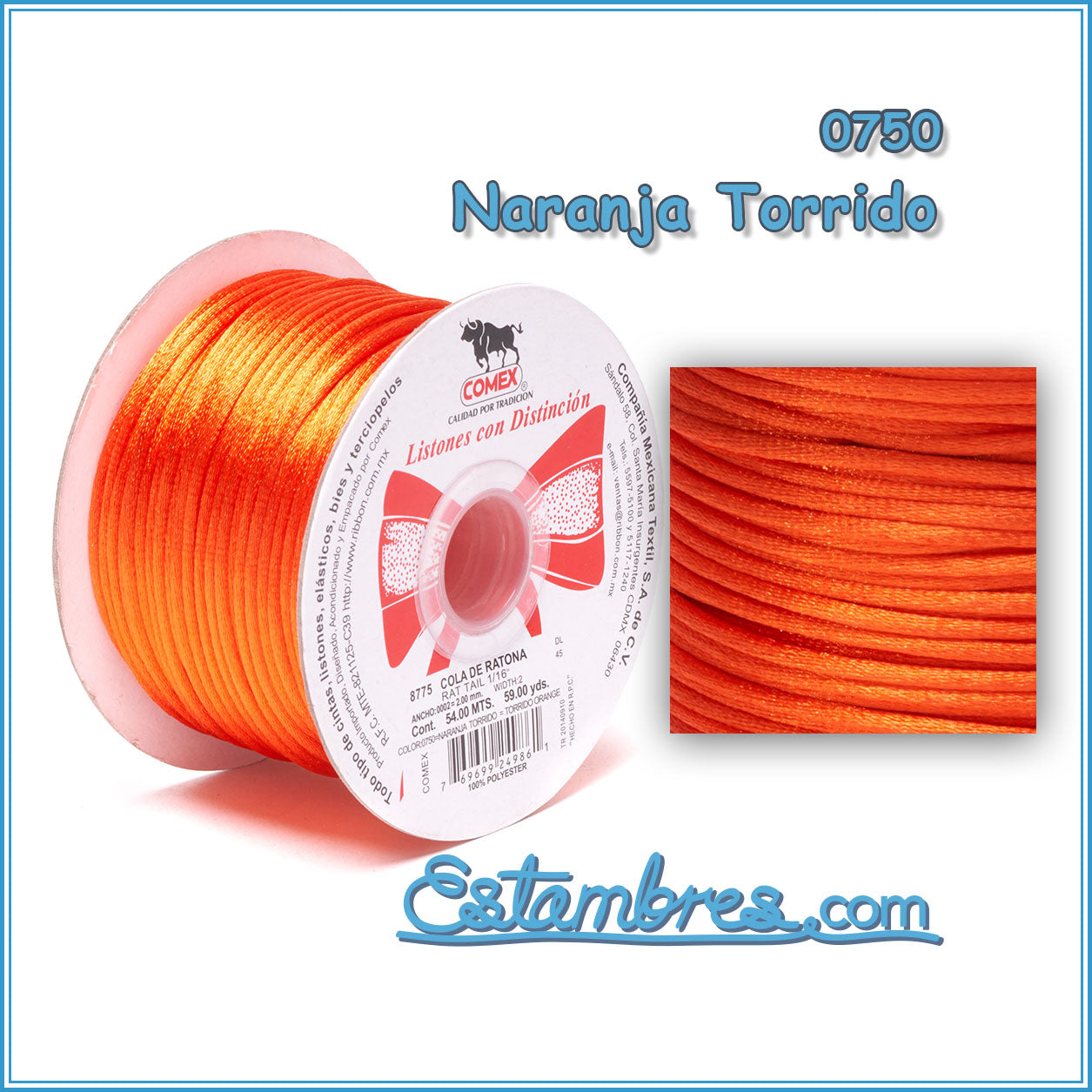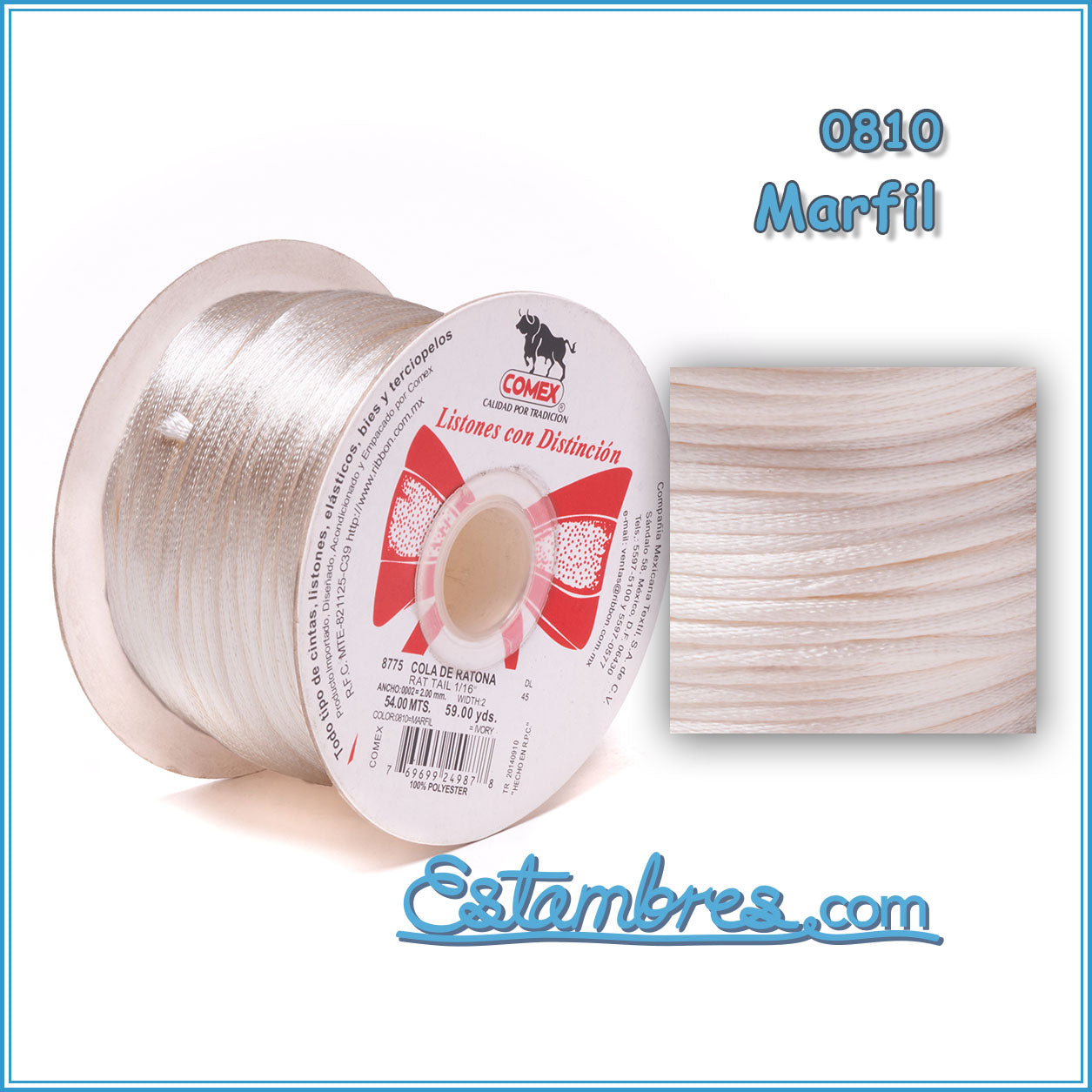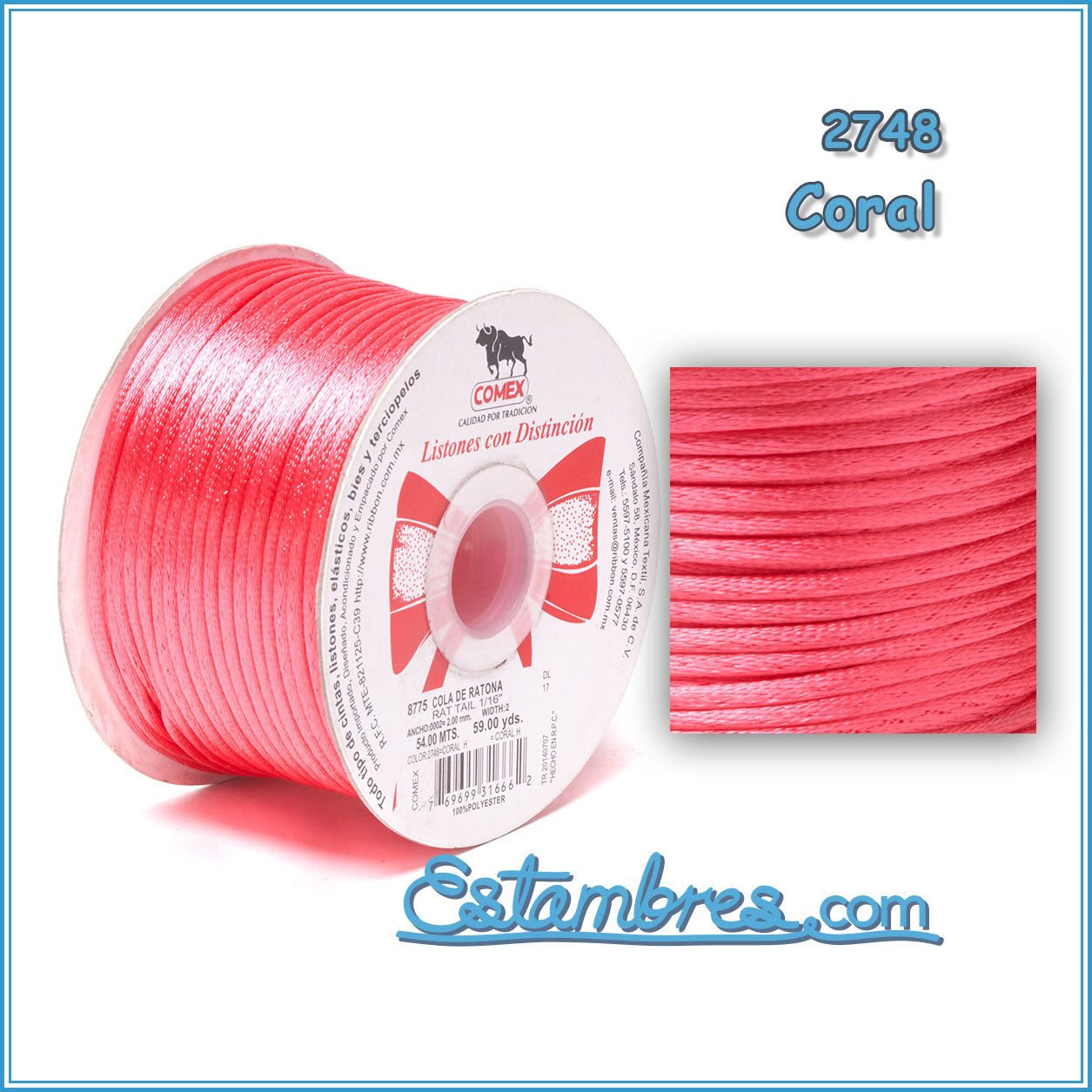 RATONA [2mm]
Rattail Cord for decor, macrame crafts and accessories
Select Color
Selected Color:
0001 Blanco
Only 2 units left
RATONA - 2mm thick rat tail cord; the reel is 54 meters long, it has a thin circular shape; ideal for creating various crafts, such as bracelets, pendants, blessings, key chains, necklaces; create fabulous fabrics to decorate and line feathers, headbands, weave bracelets, weave necklaces, purses, combine with colors to make them look beautiful; Wrap around candles, crystal, glass, cardboard, wood, glasses for decoration, combine them with beads and make a unique design. Cheerful and vivid colors, cord with great resistance.

- 1 Roll of 54 meters (177 feet) of 2mm thick cord.
- Ideal for creating crafts such as bracelets, earrings, accessories. You can make brilliant decorations with our laces.
| | | | |
| --- | --- | --- | --- |
|  Thread | Size | Needles | Hook |
| Nylon no.2 | 0.6 mm |  2mm - No.1 (US) | 1.5mm - (No.7 US) Steel Hook |
| Nylon no.3 | 0.8 mm | 2mm - No.1 (US) | 1.5mm (No.7 US) Steel Hook |
| Nylon no.5 | 1 mm | 2mm - No.1 (US) | 1.5mm (No.7 US) Steel Hook |
| Espiga no.9 | 1.25 mm | 3.5-4mm (No.3-5 US) | 3.5mm (00 Steel Hook) - C/D (US) |
| Jilguero | 1.25mm |  1-3 (US) | B1-E4 (US) |
| Espiga no.18 | 1.8 mm |  3-4 mm (No.3-5 US) | 3.5-4mm (E/4-F/5 US) |
| Espiga no.24 | 2.5 mm | 5mm (No.7-9 US) | 4.5 - 5mm (F/G US) |