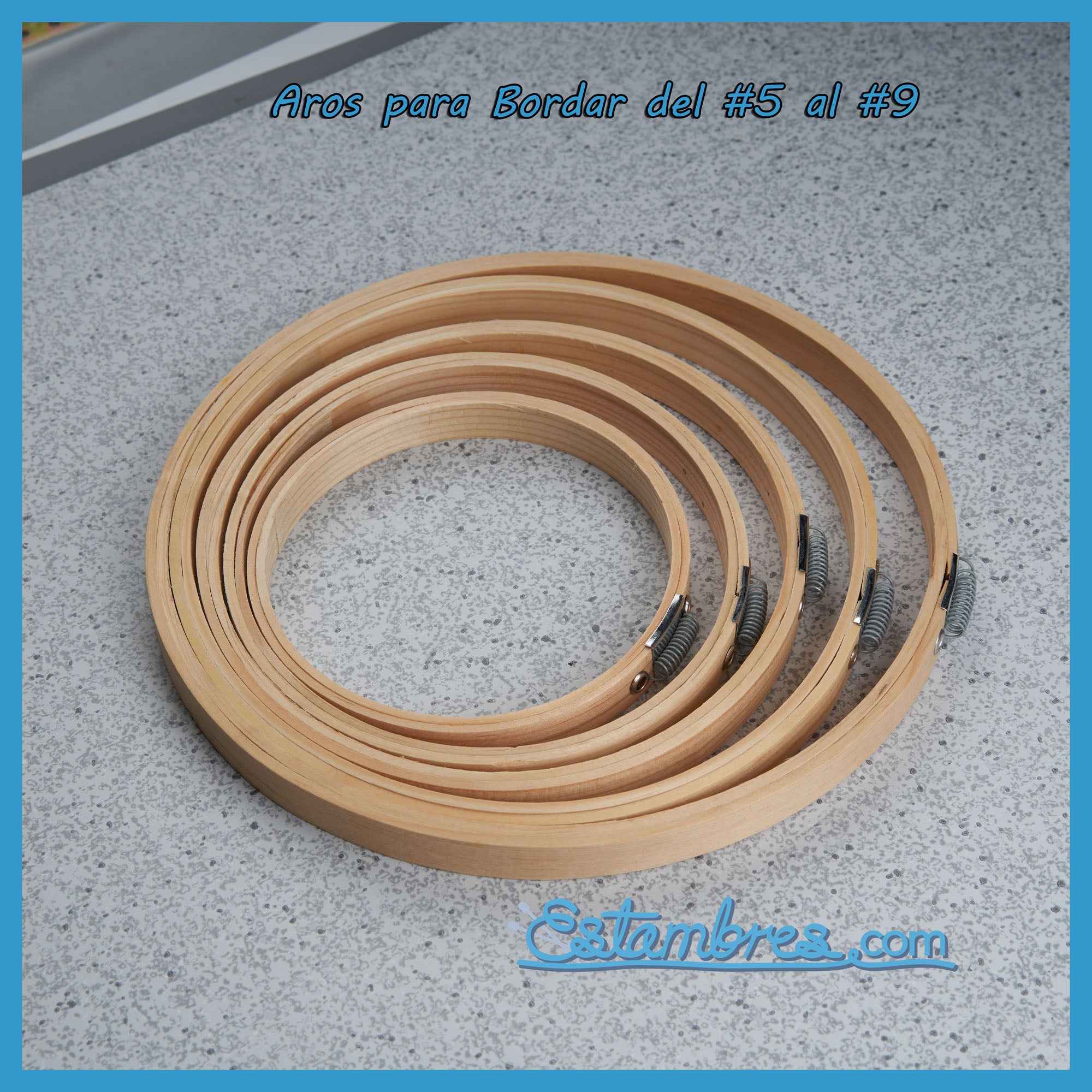 EMBROIDERY HOOPS
Artisanal Made of Wood - Sizes #5 (12.5cm) - #9 (22.5cm)
EMBROIDERY HOOPS are handcrafted with a width of 5/8 inch, the measurements of the hoops are as follows, an Embroidery Hoop of # 5 is approximately 5 inches in diameter, the measurements we handle are the following:
# 5 or 12.5cm
# 6 0 15 cm
# 7 0 17.5cm
# 8 or 20cm
# 9 or 22.5cm

They are excellent for Crafts projects in Embroidery and Cross Stitch they are of excellent quality. their surface is polished, they are safe, durable and light. The circle embroidery hoops are not only for embroidery, embroidery and quilting, it can also be used in wall decoration, wedding decoration, garland, small ornaments, it is also a perfect gift for embroidery beginner.

Once the project is finished, embellish the edges with lace, paint, gemstones or other materials and use it as a display frame. You could even wrap ribbons and flowers around it, for easy and cute garlands.